Pictured above: Production photo from Filament Theatre's Snow Queen, based on the fairytale by Hans Christian Andersen. The production continues through December 23/Photo: Provided by Filament Theatre
Editor's Note: If you would like to be featured in future Scapi upcoming monthly productions lists, please email and/or add DIY Theater and Performance Editor Danielle Levsky at danielle.levsky@gmail.com to your distribution list and send along the accessibility options that are available in your theatrical or performance art show. You must have performance ticket options available for $20 or less in order to be included in the list, for pay accessibility purposes.
Our DIY theater and performance recommendations for the month of December:
Agentic Mode
Marcela Torres and Kasia Kay Art Projects at Matthew Rachman Gallery, 1659 West Chicago Avenue
Matthew Rachman Gallery is pleased to present "Agentic Mode", a performance piece by Marcela Torres as part of the programming for "On Guard", a group exhibition curated by Kasia Kay Art Projects.
This last, recurring performance occurs on December 1.

Death of No Shame
No Shame Theatre Chicago at The Lincoln Loft 3036 North Lincoln Avenue, Floor 2
After 7 years of creativity and craziness, No Shame Theatre Chicago will be coming to a close. Join us for ONE FINAL SHOW and pay your last respects to Chicago's best-kept secret open mic! It's your last chance to do that one piece you've always wanted to do but were saving for another day. Do a piece about what No Shame has meant to you over the years. Shout "get the f**k off the stage!" one last time.
This open mic occurs on December 1.

First Draft Playwrights Collective Festival
TimeLine Theatre Company, 615 West Wellington Avenue
FIRST DRAFT is the culmination of our two-year new-play incubator program offering residency to Chicago-based emerging and established writers. The festival will take place December 1 – 3, 2018 with one-time-only FREE public readings of new plays by current Playwrights Collective members Tyla Abercrumbie, Will Allan, Maureen Gallagher, and Calamity West.
This festival occurs on December 1-3.

Hershel & the Hannukah Goblins
Emerald City Theatre at Strawdog Theatre Company, 1802 West Berenice Avenue
A new stage adaptation of the classic children's holiday book for young audiences and their families (Ages 5+). Emerald City Theatre Artistic Director Jacqueline Stone uses live music to tell the fantastical story of Hershel of Ostropol defeating a series of goblins over the eight nights of Hanukkah. This musical retelling of the beloved story is sure to be a new holiday tradition for the whole family!
This performance opens December 1.

The Snow Queen
Filament Theatre, 4041 North Milwaukee Avenue
Filament's 2014 hit is back and better than ever! When her best friend Kai is lured to the wicked Snow Queen's palace, Gerda embarks on an unexpected quest to the ends of the world to save him. This epic story of courage and friendship will warm your heart with music, puppetry, and lots of theatrical magic.
This performance opens December 1.

The KIKI: Queer Comedy with Variety
The KIKI: Queer Comedy with Variety at Transistor, 5224 North Clark Street
Make the yuletide SUPER gay with Chicago's funniest and most fabulous queer comics and storytellers. Kick off the holidays with people who are funny that way being funny that way. AND it's BYOB!!!
This production occurs on December 2.

Marginalia
Khecari at Indian Boundary Park Cultural Center, 2500 West Lunt Avenue
Come see the rough draft of Khecari's newest work "Marginalia" as we tumble through edits and additions to complete this evening length duet. There will be a chance for feedback after the performance to help shape the continuing development of the work. The performance will run for 50 minutes.
This in-progress performance occurs on December 2.

Almost, Maine
Chelsea Milligan at Pendulum Space, 1803 West Byron Street, Suite 216
In Almost, a mythical unorganized territory in rural Maine, love has a way of becoming literal. Maybe it's the Northern Lights imbuing a little magic; maybe it's just how big the care is in this small community. Or maybe it's some of both.
This performance runs through December 2.

Best of the Dictionary Project
Cassandra Rose at Otherworld Theatre Company, 3914 North Clark Street
The Dictionary Project was an annual self-produced project written by Cassandra Rose for her hundreds of patrons. Friends bought plays from her, they each gave her a page number that corresponded to a page in Cassandra's dictionary, and Cassandra wrote each play within a year of being purchased. The more they gave, the longer the play, and the more creative control they had over what Cassandra wrote. Now, five years and 300 short plays later, you can come see the top 60 plays performed by dozens of Dictionary Project alumni!
This performance runs through December 2.

Radio Culture
TUTA Theatre at 4670 North Manor Avenue
Winner of the award for Best Experimental Writing in the Belarus Free Theatre's 2014 International Contest of Contemporary Drama, RADIO CULTURE is a slice of life, and a fascinating example of the "New Drama" movement in contemporary Eastern European theater. Through a single day in the life of a young Belorussian, RADIO CULTURE takes a subtly profound and unexpected journey across the globe to peer in to our interior worlds, and the irresistible, transformative power of listening.
This performance runs through December 2.

Let Me Speak!
Let Me Speak Benefit at 623 West Wabash Avenue
Students of Columbia Chicago have come together to create a performance benefit variety showcase for Chicago female, non-binary, and trans artists. Come support your friends and help build safe and inviting community at the Haus while they share their art. Get your tickets on the eventbrite! This event is in collaboration with On Record. This event is looking to collect donations that we will later send to the #MeTooMovement!
This performance occurs on December 3.

Mukbang
The New Colony at The Den Theatre, 1331 North Milwaukee Avenue
Maya Rosenberg has been on a diet since she was 8 years old. Now, at 13, she's about to enter 7th grade, and goddamit she will be thin. Her parents, Ellen and Saul, both work in TV (and are both on diets of their own); Ellen has high-frequency-Jewish-mother anxiety about Maya's health, but Saul is on location too often to sense any serious trouble. Even the family that calorie logs together is struggling to be together. Maya's best friend and honorary sister, Coco, is a skinny, would-be actress who can't eat a cucumber without feeling guilty. As Maya tries and tries to stop eating and just lose the weight, she begins to feel like everyone around her is whispering that she's fat—her family, her friends, boys her age. When will her fatness end and her life begin? Outside a party one night—her first—Maya meets Stacy, a Youtuber whose specialty is mukbanging: that is, eating massive quantities of food on camera, for views. When Maya later, upon trying to get into the party, is denied entry (in her mind, for being too heavy), she decides that the only way to make good in this town is to do what she's wanted to do for years—just eat. That night, under a pseudonym, she records her first mukbang. What happens next is a story about the intersection of fame and fast food, secrecy and Sprinkles cupcakes. Everybody is guilty and Jewish and rich and a little famous and a lot hungry and so LA. In a town where your body doesn't belong, how do you find a home?
This staged reading occurs on December 3.

Trans Voices Cabaret Chi 2nd Cabaret
Trans Voices Cabaret Chi at Stage 773, 1225 West Belmont Avenue
Trans Voices Cabaret CHI is the Chicago extension of the hit NYC show, Trans Voices Cabaret. TVCChi is the first home for transgender/gender nonconforming individuals in the Chicago Musical Theatre World, giving performers a space to perform whatever musical theatre song they wish (regardless of initial gender of the character), and in turn showing the marketability of hiring a trans actor in roles of their true gender.

This performance runs through December 3.
Maker of the Worlds
Three Cat Productions at Berger Park Coach House, 6205 North Sheridan Road
Martha, a deity, contemplates destroying the world because there is no good left in it. A second deity, disguised as her yoga instructor, proposes fighting the system instead. But Martha's husband Warren built the system, and somewhere on another plane, Martha is still in love with Jim Morrison. One woman plays six characters in Maker of Worlds, a play about a planet hurtling towards disaster, what's good, and who gets to decide.
This performance opens on December 4.

Salmon Girl
Seraphina Violet Cueller at the University of Illinois at Chicago (UIC) Studio Theater, 1044 West Harrison Street
This piece is an experimental psychedelic trip through the eyes of a salmon migrating through its life. Moving through environments that are trippy, deeply melancholic, and silly times, the audience is allowed to explore a first-person experience and watch as paradigms are created and destroyed around them. Adapted from a piece of poetry by Seraphina Violet Cueller, the experimental piece explores the journey of salmon in an ecological sense as well as the archetypical female journeys. The piece will take place twice a day in order to keep audiences between 10-30 as this piece is meant to be an extremely intimate experience.
This performance runs through December 4.

Co-MISSION Festival of New Work
Links Hall, 3111 North Western Avenue
Links Hall's Fall 2018 Co-MISSION three-month Resident artists will share the works they have developed in our studios over a four-night festival. Each evening offer a split-bill that features two of the artists. With this FEST PASS you can see all four works, and attend any of the four nights of performance that you like. Cheers!
This festival occurs December 6 through 9.

Parched
Free Street Theater, 1419 West Blackhawk Street, 3rd Floor
The news of Flint's water crisis shocked much of the nation. However, for many, Flint is a chapter in a book about the water injustices that plague us. For centuries water has been stolen from communities; Chicago's water filled with toxins; Chicago waste water is sent down the Mississippi Rive to the Gulf of Mexico; the Lakota people of the Dakota's are still struggling to keep water sacred against DAPL; and places like California face a drought and consequently raging fires. This year, the youth at Free Street expose these injustices, while reflecting on the beauty and power of water, and investigating "When did water become a privilege?" This December, the youth ensemble presents test material for their MainStage show premiering in April/May 2019. "Parched (Stories of Water, Pollution and Theft)," plays December 6th and 7th, asking audiences to view new material, respond critically, and share their experiences with water.
This performance occurs on December 6 and 7.

Smile Happy
Book Club at 3323 West Irving Park Road
Finding themselves in a world that's not quite their own, four young people must work together to get home. Pointing mirrors at mirrors creating forever glass tunnels that somewhere they could climb into and find monsters to fight. Obvious ones, not like the coffee or the couch. It's time to Smile Happy.
This performance opens December 6.

Dresden Follies
Highstreet and Mook at Otherworld Theatre Company, 3914 North Clark Street
Your favorite Vaudeville duo, Highstreet and Mook, have come unstuck in time. Join them on a trans-dimensional journey inspired by such unlikely Christmas stories as Slaughterhouse Five, Little Women, and It's a Wonderful Life (okay, that last one's not so unlikely as a Christmas story, sue us) (please don't sue us, we're so, so broke). Fun and games and Christmas Spirit for all!
This production opens December 8.

Queero: Monomyth: First Wave
Subversion Productions at Voice of the City, 3429 West Diversey Avenue
Queero is an investigation of the connections between fighting and queerness using the Hero's Journey as a scaffold for storytelling, incorporating theatrical violence, animation, projection mapping, text, and movement to physicalize, reenact, and travel through the oppression of queer folk, combatting systems of oppression and leading to acceptance and triumph. Begun as a spoken performance piece entitled "Pants" as a part of Nothing Without a Company and The Living Canvas' production of [trans]Formation (2017), Queero has seen two additional iterations at Salonathon.
This production occurs on December 8 and 9.

Bouff'Honestly Though!
A Dead Whale Productions at Nox Arca Theatre, 4001 North Ravenswood Avenue #405
Grotesque clown hosts, Slather and Gibbs, are here and ready to play – and they've been watching a whole lot of late night television. Teasing, lampooning, and trolling their way through the talk show genre, Bouff'honestly Though! is a gritty and gleeful inquisition of our saturated media culture's affinity for saviorism.
This performance runs through December 9.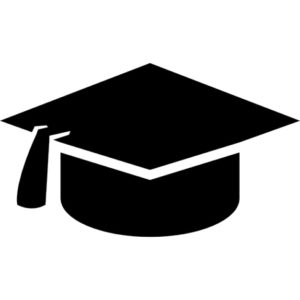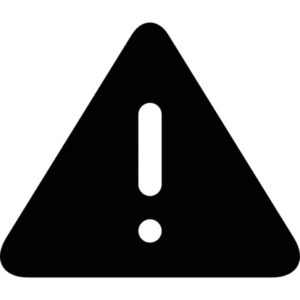 Best of the Infinite Wrench: 30 Years with the Neo-Futurists!
The Neo-Futurists, 5153 North Ashland Avenue
We performed our first 30 plays on December 2, 1988. And 30 years later, that play count is hot on the trail of 10,500 world premieres. We couldn't have done it without you. Join us for our Best of The Infinite Wrench 2018 performances, 11/30-12/2 and 12/7-12/9, where we'll perform a curated menu of our favorite plays from the past year. PLUS, join us at "Best of Infinite Wrench 2018: 30 Years With The Neo-Futurists!" on 12/2. At this 30th anniversary performance, we will mark three decades of unique, innovative, not-like-any-other playmaking with a special "best of" performance of TIW along with food, drink, and of course cake. Let's toast the rich history of Neo-Futurism, and the 30 more years yet to come!
This performance runs through December 9.

An Oak Tree
Red Theater Chicago at Athenaeum Theatre Studio One 2936 North Southport Avenue
Two Actors. One has rehearsed the play. The second has never even read it. Performed by a different person each night, the second actor will discover the play and their role at the same time as you do. In this Chicago-premiere by Tim Crouch, An Oak Tree asks, how do we transform our world in order to survive our pain? How do we create our own reality? Anything can happen in this play that illuminates the magic of theater – a cheap trick and a genuine spell all at once.
This performance runs through December 9.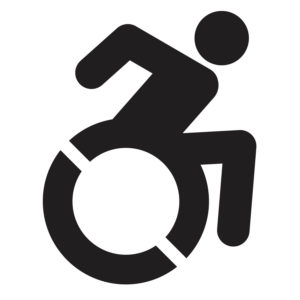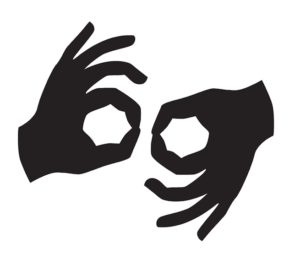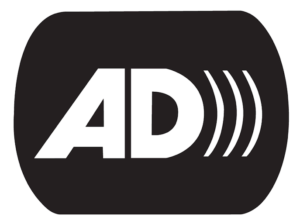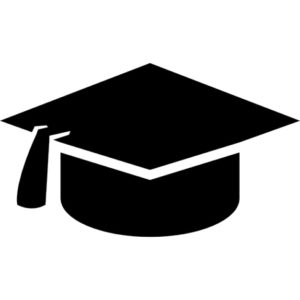 Blue Bullets
Alvaro Saar Rios at Chicago Dramatists, 1105 West Chicago Avenue
Set in 1970's Houston, a Mexican bakery owner's attempts to save her business is impeded as her sole employee becomes involved in local protests concerning rampant police brutality. On select Mondays at 7:00pm, Chicago Dramatists hosts a Monday Night Series event in our theatre. Most Series events are public readings of plays-in-progress, though some are special Master Panels or fire-side chats with artists.
This reading occurs on December 10.

Nasty Brutish & Short: A POCI Puppet Cabaret
Rough House Theatre and Art Leaders of Color Network at Links Hall, 3111 North Western Avenue
The artistry of puppet making and performance has a rich history with deep roots in cultures all over the world, yet the puppet making and performing community in the United States often lacks the diversity of the form's origins. The Puppeteers of Color Incubator (POCI) aims to give ALAANA (African, Latinx, Asian, Arab, Native American) artists a platform to explore and re-imagine this genre.
This performance occurs on December 10.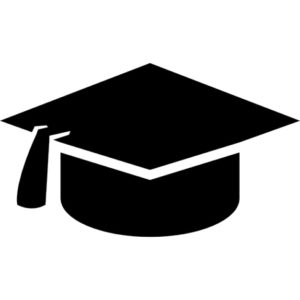 Opera on Tap Chicago Presents: The Second Annual Diva-Off
Opera on Tap Chicago at Mary's Attic, 5400 North Clark Street
Opera on Tap and Mary's Attic present the second annual Diva-Off! Originated by OOT Twin Cities, the Diva-Off is a competition where singers bring their A-game arias to compete for the position of reigning Opera on Tap Chicago Diva or Divo. There will be prize money, and our panel of judges for this illustrious competition will be drag queens and a king! Between singer rounds, these drag judges will each perform a number as well.
This performance occurs on December 10.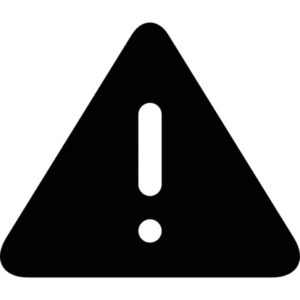 J e l l o: 20(18)
J e l l o Performance Series at Elastic Arts 3429 West Diversey #208
The J e l l o Performance series provides a platform for performance artists to experiment, create, risk and try! As a jello artist, you have access to a performance space, production/lighting resources and a very supportive audience. PLUS, artists are provided FREE video documentation and photographs of your work!
This event takes place on December 12.

Holiday Hell
Harlequin Girls at The Sedgwick Stop, 1612 North Sedgwick Street
'Twas the night(mare) before Christmas, when all through the city…all our little devils were stirring and readying to give hell! Join the Harlequin Girls as they celebrate the holidays!
This show occurs on December 13.

Spicy Chicken Sandwich LIVE
Spicy Chicken Sandwich at Under the Gun Theater 956 West Newport Avenue
Spicy Chicken Sandwich is back for December and this month we are bringing you a LIVE SHOW! We're talkin' toothless satire, an SNL announcer voice, something similar to Weekend Update but with an unexpected spin that makes it unique to our show, a musical guest, and mostly… Stand Up Comedy!

This show occurs on December 13.
My Womb es mi Altar: Afro-Latinadad Visions of the Sacred
Rootwork Gallery, 645 West 18th Street
This exhibition is Inspired in part by the writings of Chicana cultural theorist, Gloria Anzaldua (1942-2004) who reflected "I am playing with my Self, I am playing with the world's soul, I am the dialogue between my Self, and el espirítu del mundo. I change myself, I change the world." Live performances and light refreshments will be offered at the exhibition's opening.

This exhibition opening occurs on December 14.

Plainclothes
Broken Nose Theatre, 1333 North Milwaukee Avenue
When a violent encounter with a shoplifter leaves half of their team fired or in the hospital, the security guards of a downtown Chicago retail store find themselves under corporate investigation. Short-staffed, ill prepared, and faced with accusations that threaten to dismantle the crew, they're forced to decide: do we give the higher-ups exactly what they want, or do we try to do what's right – even if it means risking everything? PLAINCLOTHES is a story of tribalism and taking a stand set against the bright, boisterous backdrop of the holiday shopping season. In the style of last year's hit "At The Table", Broken Nose Theatre and playwright Spenser Davis tailor-fit each role in this world premiere to fit the members of this all-star cast.
This performance runs through December 15.

WOM in Chicago
Wet the Hippo production and the Celebration Barn Theater at The Lincoln Lodge, 956 West Newport Avenue
WOM is an irreverent tribute to feminist performance art. Blending high energy movement, music, comedy, and visual art the four women of WOM create an otherworldly womb like atmosphere. Babies will fly, hearts will melt, coughs will be clouds, pubes will prevail.
This performance runs through December 15.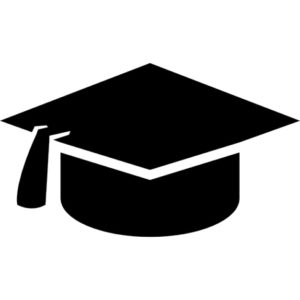 Lez Fest
Pride Films and Plays, 4139 North Broadway Street
Pride Films & Plays invites you to come out and have a gay old time at LezFest, a presentation and celebration of queer female and non-binary performance artists. At LezFest, our performers won't give you the old song-and-dance. They'll give you all-new material in this scintillating showcase of song, dance, stand-up, storytelling, and spoken word. Audiences can expect an evening of introspection and intersection, audacity and authenticity, and a riveting reflection on "the gayest meet-cute of all time," all told with L-oquence—though not to the exclusion of all other letters.
This production occurs on December 16.

Peter Pan
Bros do Prose at Mercury Theater, 3745 North Southport Avenue
In a whirlwind of creativity, fly beats and physical feats, a cast of two actors brings new life to the beloved story of Peter Pan. In this play, Wendy Darling dreams of a magical island where she never has to grow-up. When Peter Pan flies out of her dreams and in through her window, Wendy convinces him to lead her to Neverland. And so begins the adventure of a lifetime!
This production runs through December 23.

HeLa
Sideshow Theatre at Greenhouse Theater Center, 2257 North Lincoln Avenue
1951: A mother of five visits the "colored" gynecology ward of Johns Hopkins, knowing something unusual is happening in her body. 1981: A child watches Carl Sagan's Cosmos on a basement television in Chicago as her auntie plays bid whist upstairs with the neighbors. The Distant Future: A gold-plated flying saucer hovers over the Earth, its pilot watching and waiting patiently as stars gently twinkle in her hair. All three stories connect, collide and expand, blending Afrofuturism with the true story of Henrietta Lacks and one little girl's love of science. This winter, journey from East Baltimore to Chicago's West Side to outer space, as J. Nicole Brooks' new play explores who has the power over the stuff we are made of.
This performance runs through December 23.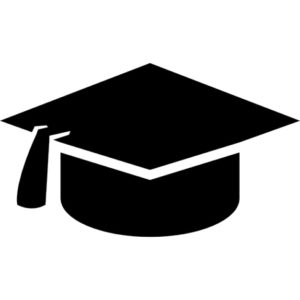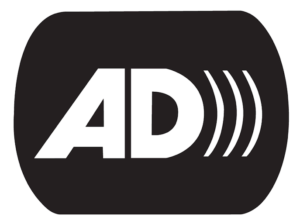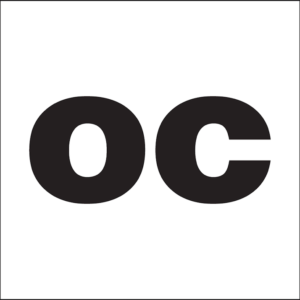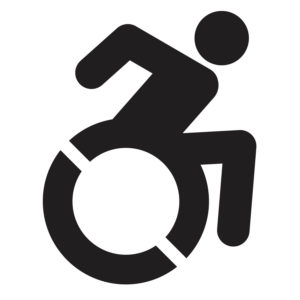 Burning Bluebeard
The Ruffians at The Neo-Futurists, 5153 North Ashland Avenue
Inspired by the true story of Chicago's 1903 Iroquois Theatre Fire, BURNING BLUEBEARD is the story of six singed clown performers who emerge from the burnt remains of history attempting to perform their spectacular Christmas Pantomime once and for all. But this time, they hope to finally reach the true happy ending of their second act and avoid the fateful fire that killed 600 of its audience members. BURNING BLUEBEARD is a whimsical romp with a sensitive heart, a joyful eulogy with a sharp irreverent wit including music, clowning, tumbling, acrobatics and dance. Each performance is a vaudevillian delight with a story that excavates the poetic and poignant remains of a piece of Chicago's rich history.

This performance opens November 28.
Friends by the Fire
Sinkhole Sounds at Earphoria: Chicago, 3464 West Diversey Avenue
A winter unplugged performance showcase at Hostel Earphoria, from the folks who brought you Gems in the Garden. Brought to you by your favorite weekly podcast What About Chicago?, bringing you the latest in arts, music, entertainment and culture. & now introducing Sinkhole Sounds, Hostel's very own recording studio and record label. We'll be hosting these monthly through February.

This recurring event takes place on December 26.
Hellcab
The Agency Theater Collective at Raven Theatre, 6157 North Clark Street
On a bitterly cold day leading up to Christmas in 1992, a young cab driver journeys through Chicago picking up a variety of bizarre and mysterious characters. Kern draws from personal experience as a former cabbie to examine this hilarious, frightening, and poignant trip through the Windy City.
This performance runs through December 2.

The Shit Hole
This is a moving variety show that showcases 25-30 constantly changing performers at each of the productions, each doing 4-minute sets. If sensitive content is included in a set, the performers provide a trigger warning before their set. Because the show moves around to different locations, wheelchair accessibility is not guaranteed.

There are typically one to three shows per week. Message

shitholeinfo@gmail.com

for details.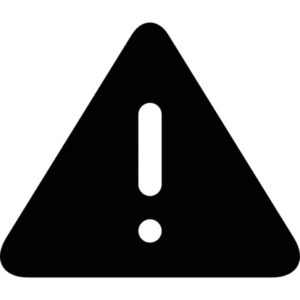 ---
Key to our Symbols for Accessibility:
Wheelchair Accessibility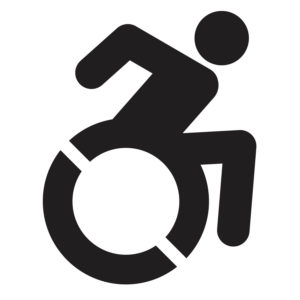 Audio Description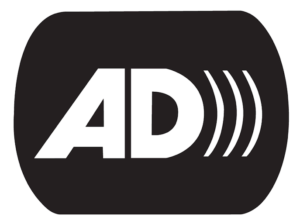 Closed Captioning (CC)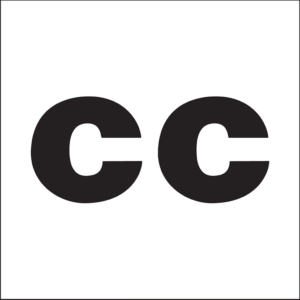 Opened Captioning (OC)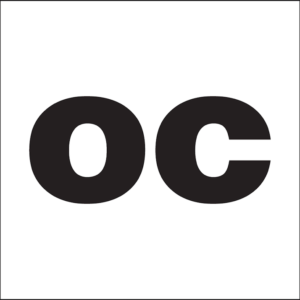 Assistive Listening Systems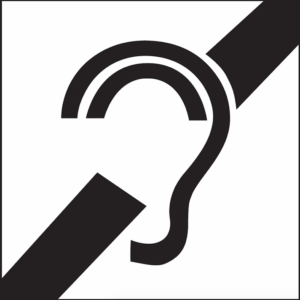 Sign Language Interpretation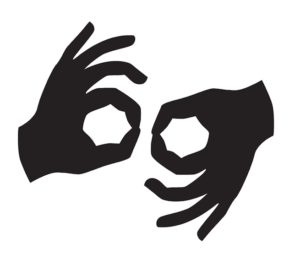 Accessible Print (18 pt. or Larger)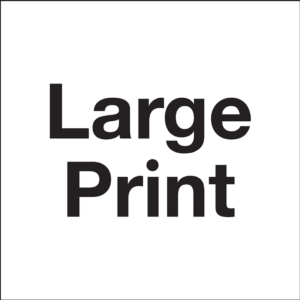 Pay Accessible – Pay What You Can

Pay Accessible – Free Tickets Available

Pay Accessible – Discounted Pricing (Student, Industry, Senior, etc.)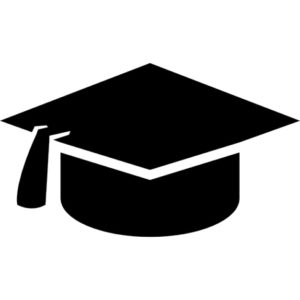 Trigger Warning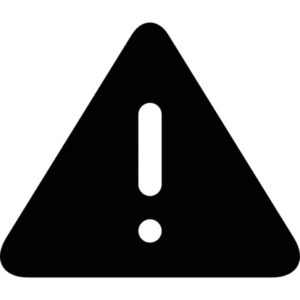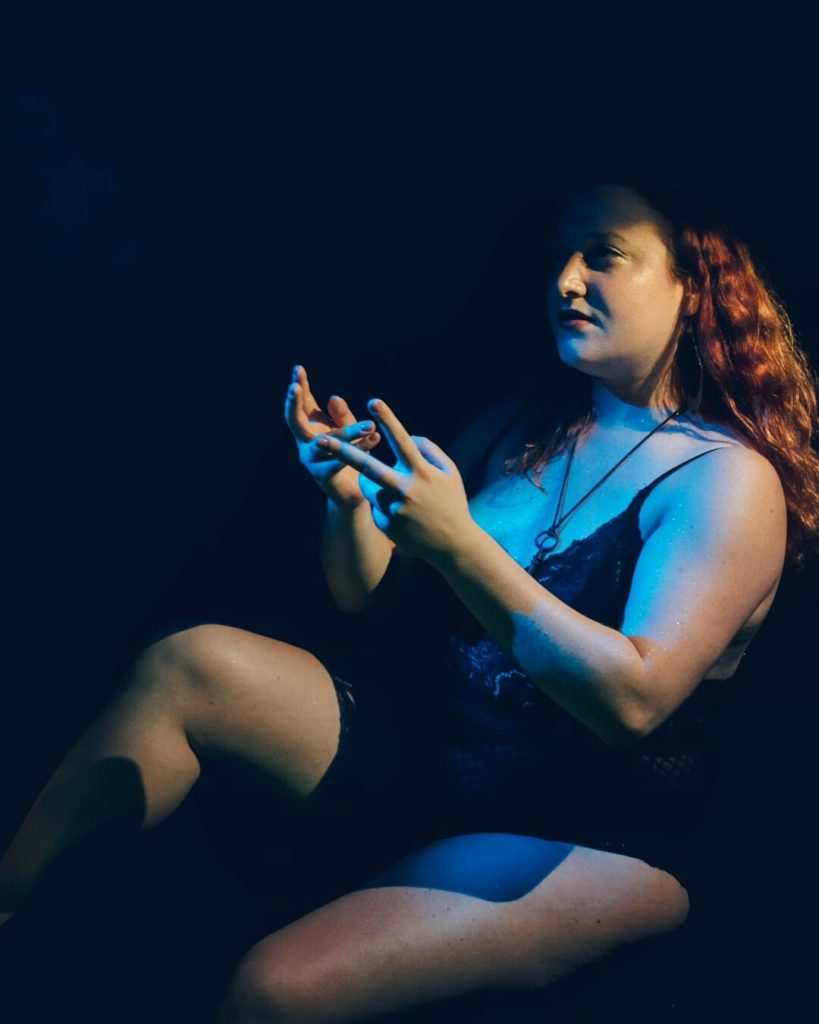 Danielle Levsky (she/her/hers) is the Theater Editor of Scapi Magazine. She is a feminist, Jew, poet, essayist, performance artist, and instructional designer. In addition to her work at Scapi, she has covered community news, arts reviews, lifestyle editorials, and cultural events for several publications. Between February 2018-2019, she completed a fellowship where she wrote a collection of community-engaged essays about her identity and heritage. She also writes typewriter poems on demand with Poems While You Wait. Follow her on her poetry Instagram to read some works in progress.