Pictured above: Sarah Mobley, Stephanie Jones, Vickie Eisenstein, Ana Silva and Jessye Grace Mueller in Improvised Jane Austen/Photo: Emily Friedrick
Editor's Note: This is an expression by Olivia Sieck in response to iO's Improvised Jane Austen in a wardrobe form; it is followed by information about the work and process.
I recently had the opportunity to go see the talented, all-female comedy team perform Improvised Jane Austen at iO. Jane Austen was an important author for me when I was a teenager. After reading Pride and Prejudice, I dove right into Sense and Sensibility next (#alanrickmanFOREVER).
One of my favorites things about her universe was the fashion of the era. During the show, the performers wore modernized clothing, like khaki pants and blazers. No one wore typical Victorian bodices or corsets. The simplicity allowed me to imagine that I was watching the performers in full Regency clothing. And after seeing the show, I was inspired to create Regency Era clothes with a modern twist.
・・・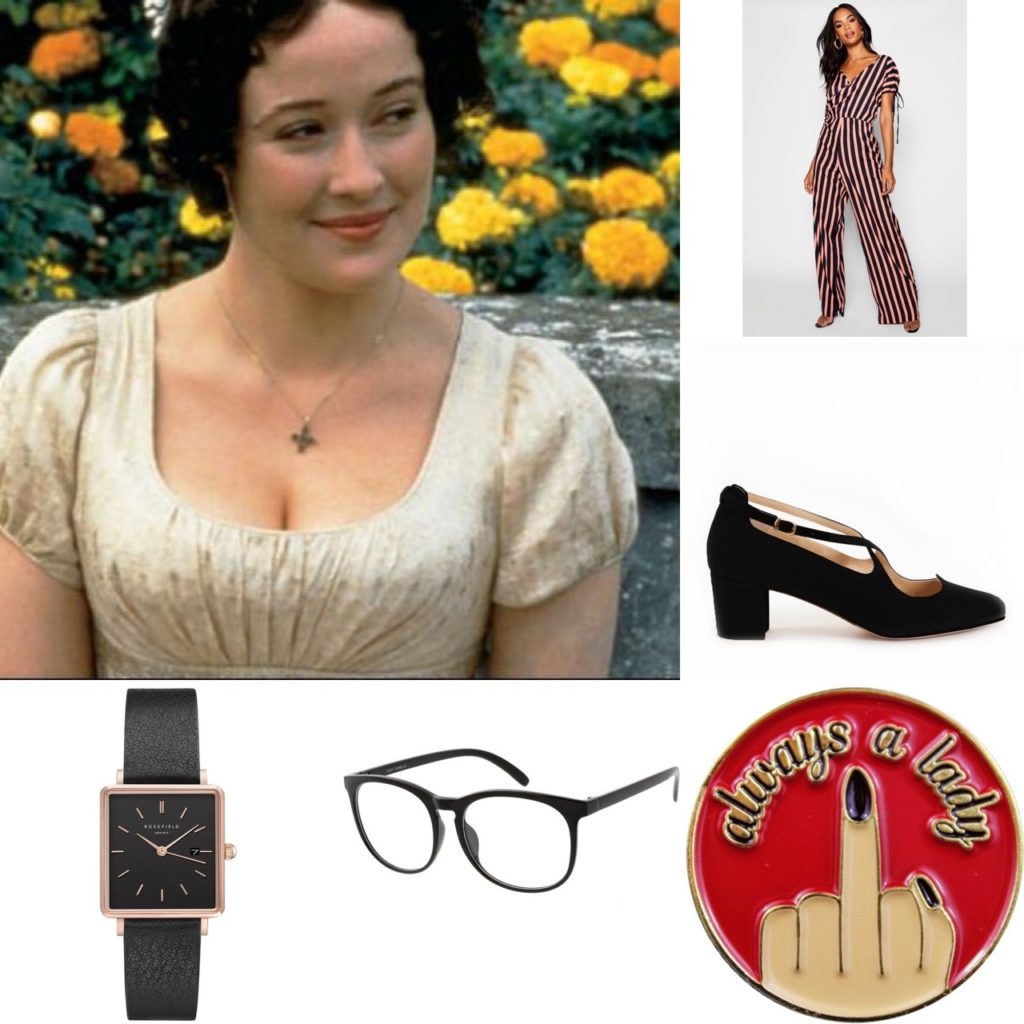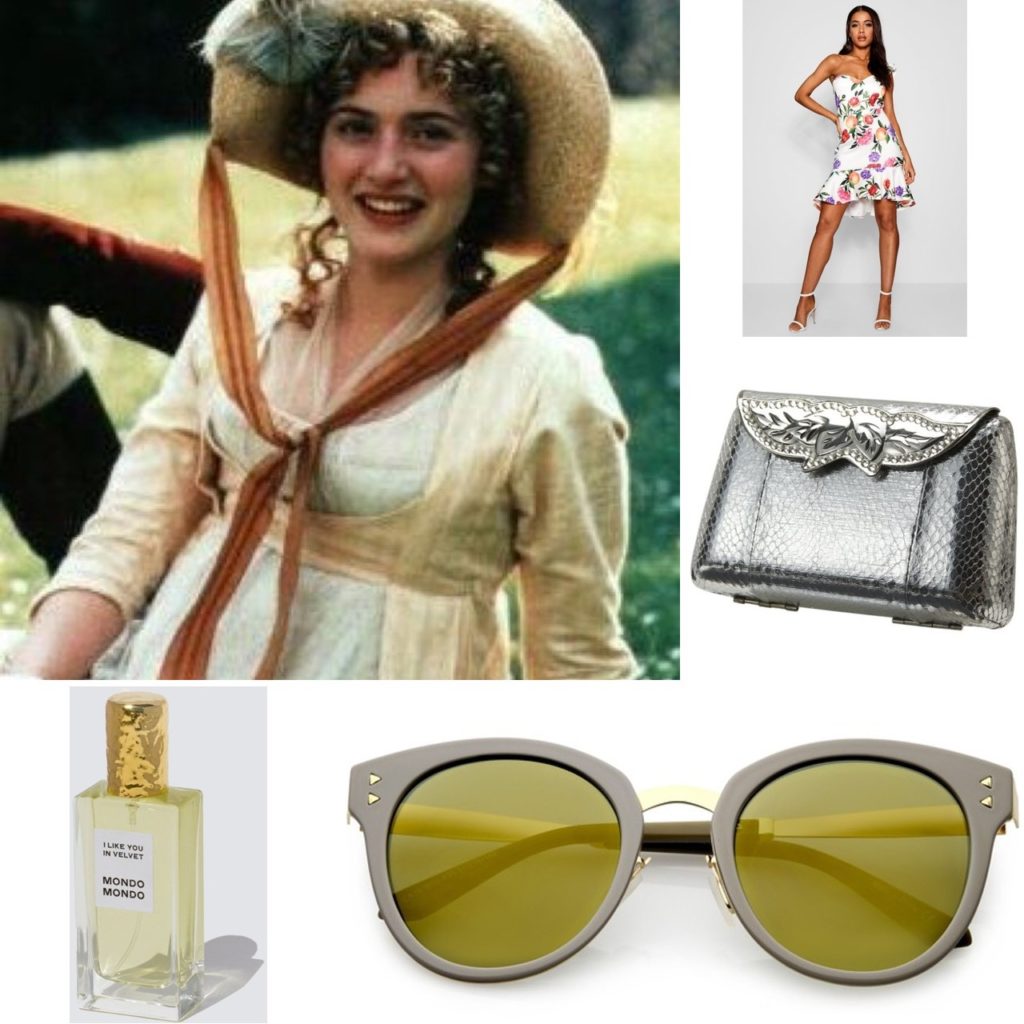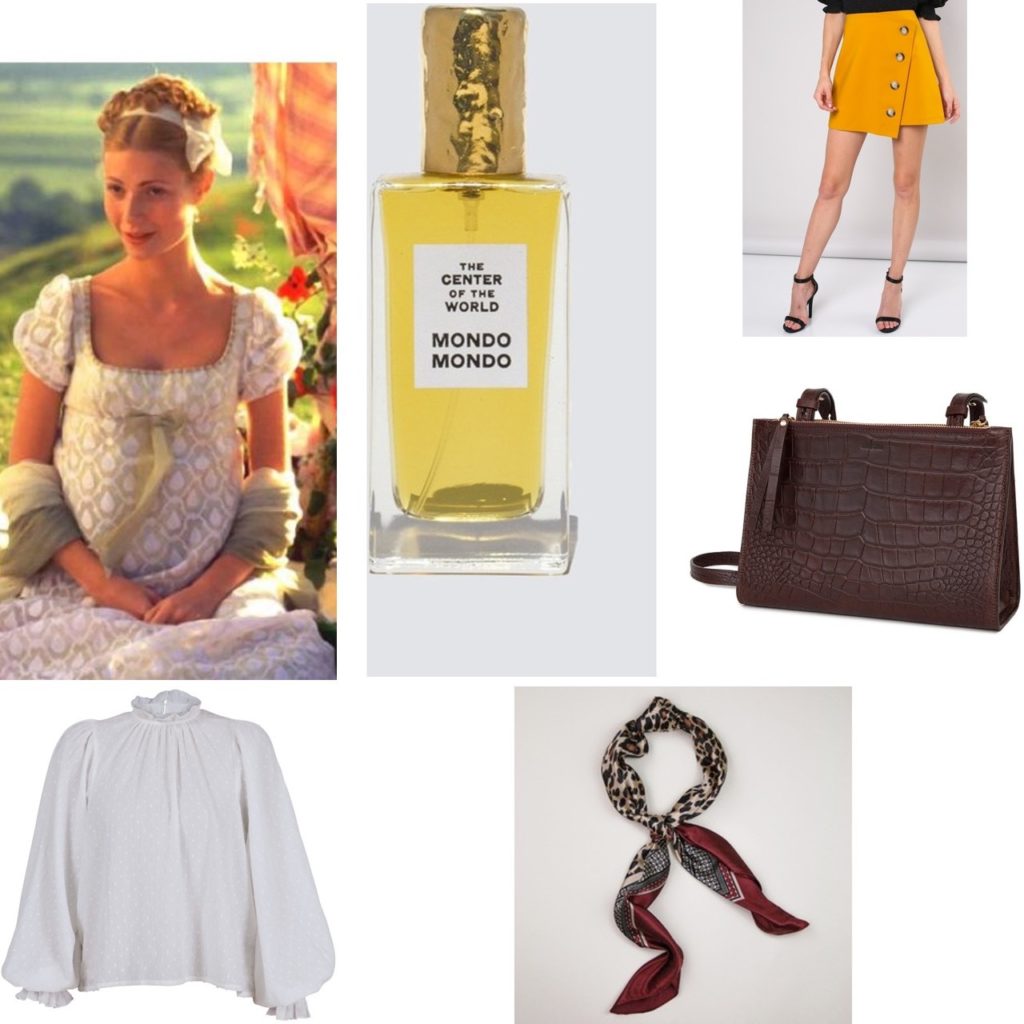 ・・・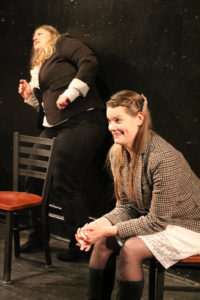 Each week, the iO performers put on a one-hour tribute to Austen's classic novels, such as Pride and Prejudice and Sense and Sensibility. The hilarious production I saw was called Belligerent and Bananas, which featured many stubborn men experiencing silly situations. It was a tale of two British soldiers desperately wanting to go back to a war; they suddenly meet a French man, played by the talented Kelsey Fehlberg.
Hilarity ensues when the French man disguises himself as a Welsh man (named William England) and the men don't notice his thick, French accent. There were more hysterical storylines, such as a daughter who was upset at her family because they didn't have a title, and 35-year-old man who fell in love with his grandmother's best friend, played the very funny Squeek Rangel.
The translation of these Austen storylines are accessible for a 21st-century audience; our generation discusses similar themes, like war, stubbornness and love.
iO's all-female comedy team for Improvised Jane Austen is one of the strongest improv troupes in the city. They have the ability to use Austen's 19th century wit and sarcasm and make it recognizable for a 21st-century audience. They have been consistently performing for ten years and continue to make the Austen-inspired stories universal in the millennium, even though they will surely not be able to parody Colin Firth's epic wet shirt scene from the 1995's Pride and Prejudice.
Improvised Jane Austen performances occur Tuesdays at iO, 1501 North Kingsbury Street through January 29. No performances on December 11th or December 25th. More information can be found here or via phone 312 929-2401.
Improvised Jane Austen will also perform one-night-only at Northlight Theatre, 1901 Skokie Boulevard, Skokie, IL, on December 9 at 7 PM. More information can be found here and here.
Olivia Sieck (she/hers/her) is an actor/writer who is very excited to delve into the world of DIY theater in the Chicago community. She's currently the Literary Manager at PS…Burlesque.