Pictured above: Members of the Committee of The Jubilee in their introductory Youtube video/Photo: Provided by the Committee of The Jubilee
"What if there was a yearlong, nationwide [theater] festival featuring work generated by those who have traditionally been excluded–including but not limited to artists of color, the Native American and Indigenous and First Nations artists, women, non-binary and gender non-conforming artists, LGBTQIA2+ artists, Deaf artists, and artists with disabilities?"

This "what-if" is coming into fruition as The Jubilee and their launched website commences the performance season of 2020 to 2021.

But let's rewind to 2015: After yet another year of damning statistics concerning the gender parity in the American theater, a self-described "rag-tag" team of artists and organizers started plotting. How could truly intersectional, radical diversity in every category infiltrate season-planning across theaters in the United States? Conversations, initially artist-to-artist, expanded as a larger network coalesced into monthly conference calls and copious emails.

This network became the Committee of The Jubilee, and in October of 2015, they published a call to action on HowlRound Theatre Commons, an online theater publication based out of Emerson University. This committee included theater artists such as Isaac Gomez (playwright, Lecturer at the Theatre School at DePaul University, and Co-Creative Director of the Alliance of Latinx Theatre Artists), Rachel Grossman (Co-Founder and Ensemble Director of dog & pony dc), Jamie Gahlon (Co-Founder and Director of HowlRound), Kirk Lynn (Co-Producing Artistic Director for the Rude Mechs and Associate Professor at University of Texas at Austin), Joy Meads (Co-Founder of the Kilroys), Mary Kathryn Nagle (Executive Director of the Yale Indigenous Performing Arts Program), and Jonathan McCrory (Artistic Director of Dr. Barbara Ann Teer's National Black Theatre and Founding Member of Harlem9). What followed were semi-regular planning meetings with a clear vision: "to create a pledge for companies nationwide that commits them to produce a season of traditional, marginalized artists."

Sans a specific action-plan, a very specific demographic raised their concerns and called out reverse sexism and racism. (Can you guess who?)

This call was met with vitriol and citing of Title IV, questioning if lawyers had been consulted before publishing such an "exclusionary" mandate. (This comments section is a ride, folks.)

The hate even inspired responses to the responses of The Jubilee, one entitled "You Don't Have to be an Ally, but Don't be an Enemy."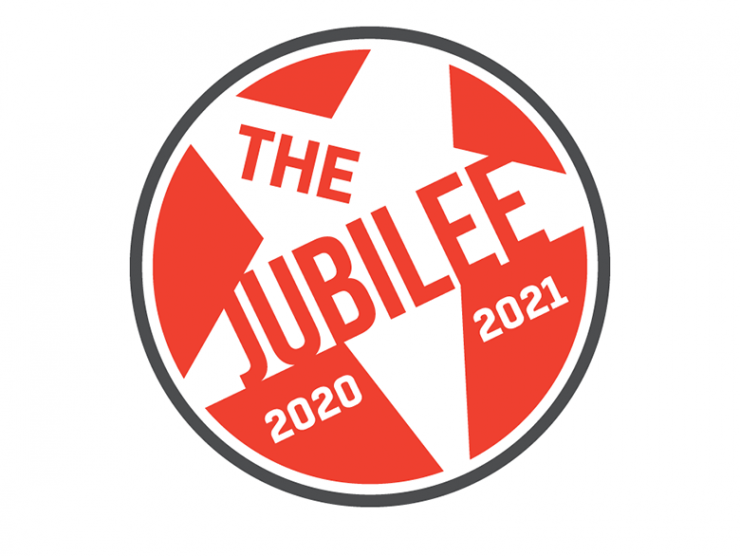 One year and over sixty pledges later, the Committee penned an article updating on efforts and providing clarity to the movement. The Committee then sought to formalize their organization in order to strengthen the impact of The Jubilee. Fortuitously, in the wake of the 2016 election, HowlRound announced a call for proposals for a new initiative called Challenge Convenings. This incubator of ideas hoped to "seed action to make a better theater and a better world" by "moving from rhetoric to action" and "seeking innovative ways to have real-world impact on our current political and cultural climate."

The Jubilee was one of four proposals to be accepted for the 2017 HowlRound Challenge Convening in Boston. When there, the Committee "gathered fourteen people who represented the past and the future of The Jubilee to refine [their] vision and maximize its potential impact."

The Challenge Convening provided the opportunity to draft an action plan, one that could be adapted to the capacity of institutions and individuals.

At its core, The Jubilee is "an invitation for all theaters to examine what their dominant frameworks are and what voices, stories, and perspective aren't typically a central point of focus."

With this examination comes an action: to engage.

To learn more about The Jubilee, visit their website or read an essay about the festival from the committee on HowlRound Theatre Commons.

Yasmin Zacaria Mikhaiel (she/her/hers) is a dramaturg and oral historian based in Chicago. She is a mixed-Persian girl, lover of writing, reading and listening. She consults for many arts and humanities organizations on the art of oral history interviews and prioritizing narrator agency in community-based projects. Yasmin also writes for other arts/culture publications, crafting reviews and pushing for POC representation and equity in theatre. Learn more about her and her work at her portfolio, or follow her on Instagram.