Pictured above: Breon Arzell and Ella Raymont in Peter Pan/Photo: Provided by Bros do Prose
Stage Manager Megan Gray taped Tinkerbell-shaped cutouts over the sexualized street signs as I walked into the theater to meet Bros do Prose, who are working on a production of Peter Pan.

Bros do Prose is a creative team composed of founding members Ella Raymont, Christian Libonati, and Omen Sade. Their mission: to create epic works of physical theater with two actors.

"Doing things that can't possibly be done with just two people—that's what we want to do," Sade said.

The Bros have an impressively wide range of backgrounds—Sade trained at the Lecoq School in Paris, Raymont is an iO grad and a certified hatha and aerial yoga teacher, and Libonati is the co-founder and managing director of Filament Theatre.

Their adaptation of Peter Pan has traveled all the way from Connecticut, where the Bros tested it in front of elementary school students. Peter Pan was originally commissioned by the Summer Theatre of New Canaan to fill their children's theater slot.

The Bros chose Peter Pan as source material because they each felt a personal connection to the story. Having produced other playwrights' works, they were excited to create an adaptation where the text could fully be their own.

"Another thing that attracted us to Peter Pan is that it's not just this one text—there are so many interpretations, not all of which are canonical," Sade said. "Picking this story gave us a broad base to draw from."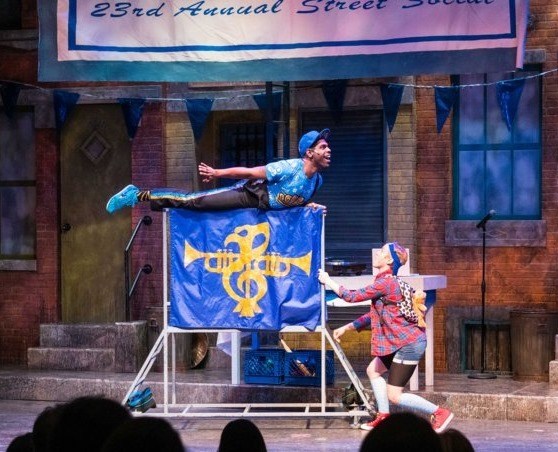 Raymont had previously worked on a different immersive adaptation with Broadway Asia, where she developed the mermaid track for the show in Beijing.

"What really is incredible about the story is the capacity for make-believe in everyone," Raymont said. "I feel like as adults, we slowly cover up our imagination. Yes, we have responsibilities, but we shoulder them with care and wonder and empathy for others, so we stay sane."

For the first three months, they worked on writing initial scenes from the source material. Raymont and Libonati live in Chicago, while Sade is based in New York, so they read scenes over Skype.

"A fun part of the co-writing experience is that I honestly don't know what I wrote versus what [Raymont] wrote or what [Sade] wrote," Libonati said.

With the resulting first draft, the Bros did a staged reading at Filament Theatre, where Raymont read for Peter and Sade read for both Wendy and Hook.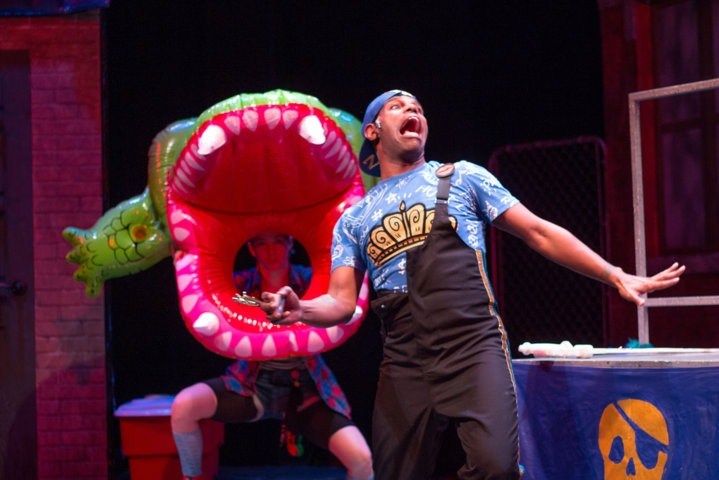 "When we started writing, we never thought about who would be what character, and we definitely never thought Peter Pan and Hook would be played by the same actor," Libonati said. "But we loved representing them as two sides of the same coin, although we do want other directors to pick it up and be able to interpret it differently."
This was something that evolved over time. In their earliest draft, it was unclear who the protagonist of their adaptation would be, or if there would be a protagonist at all. Over time, Wendy emerged as the leader because she changed the most throughout the story.

"Barrie's book is Peter's story.," Raymont said."We wanted to make this Wendy's story and reclaim the classic "heroine" to just that… An actual hero, with flaws, who makes mistakes, and whose heart breaks. That is what it's like to grow up, not only as a girl, but as a real person."

The first reading at Filament inspired two more months of rewrites, culminating in a living room reading. They brought in two other actors to read the parts so that Raymont and Sade could hear the play and take a more analytical approach, focusing on writing rather than character development.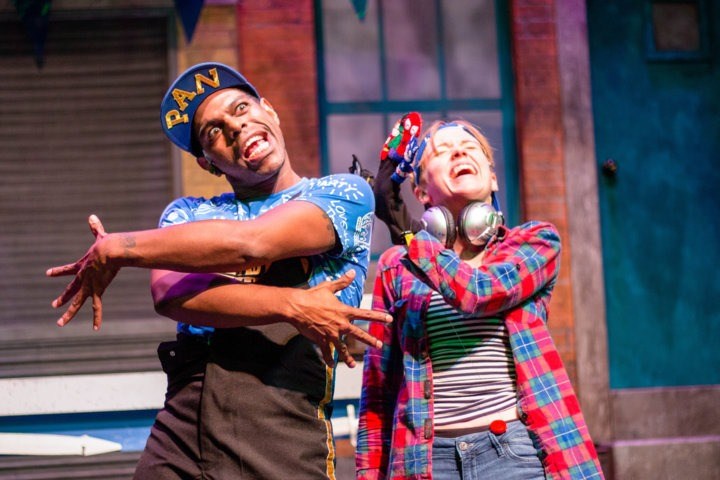 "The living room reading was helpful because our actors discovered places where the language didn't feel natural," Sade said.

Six weeks after that, the Bros went into a three week rehearsal period for the premiere run at the Summer Theatre of New Canaan. They kept the script open, in terms of time period and setting, but for the New Canaan run they set the show in a school music room and added the constraints of only using whatever props might be available there. And that's how their Tinkerbell became a plastic handclapper.

"We love exploring what the audience comes into the room with," said Libonati. "There's so much collective knowledge. Tinkerbell as a percussion clapper is so ridiculous, but audiences expect to clap for her. You get to play with the audience's relationship to props and materials."

After a successful premiere at New Canaan, the Bros revised again to bring the show to Chicago. They partnered with Mercury Theater, who currently has a street-style production of Avenue Q running, and morphed the Peter Pan setting into a block party.

Before they opened, Sade, who also works as a carpenter, severely injured his hand during a renovation project. They enlisted Breon Arzell to take over as Peter and Hook.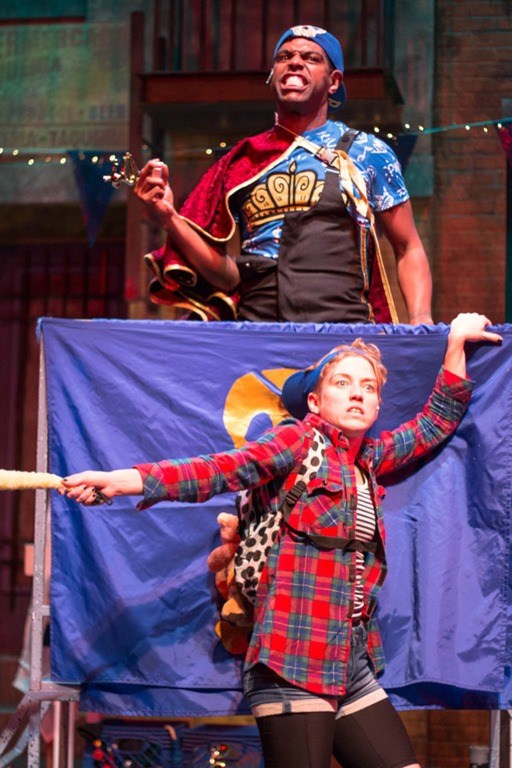 Arzell is a veritable Neverland veteran—this is his third time in a Peter Pan play, and his second time fighting himself on stage as both Peter and Hook. He learned Sade's choreography in seven days before opening at Mercury.

"It's such a good story, it's so layered," Arzell said. "I'm always interested in stories that humanize villains. Hook is just fighting for order. He never intended to be a villain—that role was put upon him."

With Wendy as the most transformative character and Hook as the order-seeking antithesis to Pan, where does that leave Pan himself?

"Pan is not a good role model because he's not able to deal with hurt," Arzell said. "It's teaching kids avoidance. He's trapped and constantly looking for attachment and love and admiration to fill the void.

Part of the reason the Bros continued with this representation of Pan is that he's ultimately a tragic character, and people relate to how he hurts. There's a pop-psychology concept called Peter Pan Syndrome that was coined to describe men who struggle with responsibility and social maturity.

"That's why Peter and Hook double so easily—they are both stuck," Arzell continued. "There's a great line that he hates the thing that's essentially him, and that's Hook."

The Bros' thesis statement for Peter Pan is this: don't avoid growing up, but grow up in a beautiful way.

Peter Pan runs on Saturdays and Sundays at 11:00 AM through December 23. Tickets can be purchased through Mercury Theater Chicago. The show is recommended for kids and kids at heart, age 6 and up.
Aliza Feder (she/her/hers) is a DIY theater/performance contributor at Scapi Magazine. She is a director and makeup artist. In a previous life, she was the artistic director of Fermat's Last Theater Co in Madison, Wisconsin. She currently serves on the board of Chicago Mobile Makers, a nonprofit with a DIY soul that seeks to make architecture and design accessible to everyone. Learn more about her makeup work at her portfolio or connect with her on Instagram.