Pictured above: A still from Transparent Bodies, an Opera Butoh Lab performance occurring on January 11/Photo: Opera Butoh Lab
Editor's Note: If you would like to be featured in future Scapi upcoming monthly productions lists, please email and/or add DIY Theater and Performance Editor Danielle Levsky at danielle.levsky@gmail.com to your distribution list and send along the accessibility options that are available in your theatrical or performance art show. You must have performance ticket options available for $20 or less in order to be included in the list, for pay accessibility purposes.
Our DIY theater and performance recommendations for the month of January:
Fresh Meat
A fun show where two new indy teams get to play with an older indy team and your lovable hosts, the Leftovers!

The Leftovers at the Playground Theater, 3209 North Halsted Street

This weekly, recurring show begins January 2.
Two Chicks' Variety Hour
Corn Productions, 4210 North Lincoln Avenue

Come sit and stare at Two Chicks' opening night at the Cornservatory! A special time full of laughs and trauma.

This recurring performance occurs on January 4.
The Eccentric Expedition
Otherworld Theatre Company, 3914 North Clark Street

The Eccentric Expedition is an absurd journey through the weirdest regions of space, time, and beyond!! Come aboard the O.S.S. Bradbury and join your guide, the renowned space wizard Sir Professor Captain Zero Fox, as he takes you to meet some of the strangest denizens of the multiverse. The Eccentric Expedition is a stripped down low budget late night sci-fi comedy variety show filled with laughs, music, and the occasional surprise. This very special launch edition of the show will feature KITTIES IN SPACE by John Joseph Enright, IF SOMEBODY HAS TO GET HURT by Christina Jones, music by ROHDE, a performance from CRESCENT MOON NERDLESQUE, and MORE!!!!

This performance occurs on January 4.

Boy Gets Girl
When hard-working magazine journalist Theresa goes on a blind date with Tony, she is a little apprehensive about being out with a total stranger in a big city. Be prepared to feel the walls close in, as infatuation takes a sinister turn towards obsession in Boy Gets Girl by Rebecca Gilman, Pulitzer Prize finalist and recipient of a Guggenheim Fellowship. Saltbox Theatre Collective's Boy Gets Girl provides a scary insight into the world of a stalkers victim, exploring how such a situation swiftly consumes ones life. As paranoia and frustration take control of Theresas orderly world, she sees little hope of eluding Tonys persistence. A suspenseful play with themes of sexism and self-examination, Gilmans Boy Gets Girl will call into question societys idea of the romantic pursuit.

Saltbox Theatre and The Edge Off Broadway, 1133 West Catalpa Avenue

This show opens January 5.

Compost Casket House Show
The Cowboy Garden, 3509 North Sheffield Avenue, Apartment #2

It's the first Compost Casket house show! Come out for an awesome night of music, art, and comedy!

This performance occurs on January 5.


I Call My Brothers
Rivendell Theatre Ensemble, 5779 North Ridge Avenue
Stockholm, Sweden. A car bomb rocks the peaceful city, and leaves the Arab-Swedish Amor on guard and on edge. But he doesn't have time to let his fear get the best of him; he's got places to be. As Amor attempts to run his errand and grapple with his own anxieties, we follow him through a fraught 24 hours, cautiously navigating the city he calls home. Balancing paranoia and humor, Jonas Khemiri's nuanced account dares us to question our own perceptions and prejudices, while offering a singular and harrowing take on the labyrinth of global identity politics.

This show opens January 5.

In One Year, Out the Other
BYOT Productions at The Charnel House, 3421 West Fullerton Avenue
We did it y'all! We made it through 2018! What better way to celebrate a new year and throwing out resolutions right out the window than with some raucous theatre shenanigans? We're so excited, we're even moving weekends! That's right for all 2019 we'll now be bringing BYOT your way on the FIRST full weekend of the month!

This recurring show occurs on January 5.


Pour One Out: The Space in Between
Volumes Bookcafe, 1474 North Milwaukee Avenue

What's this space in between? What does this mean? Members of different groups, including LGBTQ community, immigrants, refugees, people of mixed-race descent, minority communities, etc. have used this term to describe their experiences. "The space in between" is a state of existence and a state of mind. It describes a state of straddling, not fitting in, not belonging, either/both, neither/nor, or here/there. It is about ambiguity, ambivalence, and everywhere and nowhere.

This recurring storytelling series occurs on January 9.

The Biggest Wail From The Bottom Of My Heart & What Love Looks Like
RE|dance group at Hamlin Park Fieldhouse, 3035 North Hoyne Avenue

RE|dance group's two newest dance works, "The Biggest Wail From The Bottom Of My Heart" and "What Love Looks Like," delve into our reflections on the current state of affairs in our country. We are proud to be using our artistic voices to explore those biases within ourselves and make sense of the world around us. We premiere each of these new works at the beautifully rustic Hamlin Park Fieldhouse Theater.

This anniversary performance season opens January 10.

DADA WOOF PAPA HOT
About Face Theatre at Theater Wit, 1229 West Belmont Avenue

This funny, sexy play introduces two gay couples and their friends venturing into the world of modern parenting. As friendships deepen and vulnerabilities get exposed, the foundations of family and commitment are shaken. Now that marriage equality is the law of the land, DADA WOOF PAPA HOT explores the many ways that lives change and relationships shift when children enter the picture.

This performances opens January 10.

I Know My Own Heart
Inspired by the secret coded diaries of Yorkshire gentlewoman Anne Lister, I KNOW MY OWN HEART subverts all the conventions of a Regency Romance. Teasing out the entangled lives of Lister (nicknamed 'Gentleman Jack') and three of her many lovers, this play explores the choices women make in times of limits and prohibitions.

Pride Films and Plays, 4147 North Broadway Street

This show opens January 10.

The Realistic Joneses
Shattered Globe Theatre at Theater Wit, 1229 West Belmont

Meet Bob and Jennifer Jones. And their new neighbors, John and Pony Jones. These two couples have more in common than a last name in Will Eno's funny, quirky and compassionate look at how marriage might be both everything and not nearly enough.

This performances opens January 10.

Underworld Homecoming Bash
Abaisses Theatre and Pop Magic Productions at The Boxcar, 1113 West Berwyn Avenue

Winter is in full swing, and Persephone is BACK in the Underworld and ready to ROCK! Celebrate with Persephone, Hades, Orpheus, and your favorite Underworld denizens as they welcome the Queen of the Underworld home with a cabaret, libations, and a surprise preview of the new play 'Underworld Anthem! This party & cabaret is produced by Pop Magic Productions, Abaisses Theatre, & Iris Sowlat, and is the official Preview Party for Underworld Anthem at RhinoFest!

This show occurs on January 10.


Elevator Girl
Vanguard Arts Collective at The Edge Theater, 5451 North Broadway Street
Elevator Girl was never meant to be more than an urban legend, a sexual revenge fantasy created by Vanessa and her graphic illustrator boyfriend. But when the comic superhero unleashes her boyfriend's darkest fantasies, as well as a flesh-and-blood copycat, Vanessa must stop Elevator Girl in her tracks—with the truth.

This show opens January 11.

Food for Thot(s): A DePaul and UChicago Student Standup Showcase
DePaul and UChicago standups unite to end hunger for every self-proclaimed thot out there. Join us for a night of standup by the funniest thots these colleges have to offer! Headlined by Ella Fredrickson and hosted by Julie Watkins.

This performance occurs on January 11.

Transparent Bodies
Opera Butoh Lab at High Concept Labs, 2233 South Throop Street

Transparent Bodies is an exploration of hybrid theater that unifies the physical and sonic dimensions of performance using movement, sound, objects, and sensory technological interventions. The project is a collaboration between composer/multimedia artist Sivan Cohen Elias, butoh dancer/choreographer/artist Sara Zalek and pianist/performer Mabel Kwan. At its heart: the theme of secrets. Hidden secrets, revealed secrets, reflections, distorted truths, illusion, hyperrealism and the in-between.

This show occurs on January 11.

In the Blood
Red Tape Theatre, 4546 North Western Avenue

Following our sold out and critically acclaimed production of The Shipment by Young Jean Lee, Red Tape Theatre will proudly present In The Blood, written by Pulitzer Prize Winner Suzan-Lori Parks. In the Blood is the story of the impoverished Hester La Negrita's mission for redemption. She tries to make a way for her and her five children but is instead constantly used, abused, and condemned by everyone around her. Pulitzer Prize winner Suzan-Lori Park's provocative riff on The Scarlet Letter is an unflinching look at how we judge each other, how we separate from each other and how we determine what is "otherness.

This performance opens on January 12.

Rhinofest
Curious Theatre Branch and Prop Thtr, 3502 North Elston Ave

The 30th annual Rhinoceros Theater Festival (Rhinofest) includes six weeks of new plays, dance, devised works, variety shows, comedy, live podcasting, fresh takes on classic texts, and more. First organized in the Wicker Park neighborhood of Chicago, Rhinofest, the longest-running multi-arts fringe festival in Chicago is unique among national fringe festivals in that artists are never charged a fee to participate, and each year programs are individually curated by a rotating selection committee composed of Curious and Prop artistic leaders, led by Beau O'Reilly, rather than selected on a lottery basis. The Rhinofest provides production and exhibition opportunities to hundreds of artists, from Chicago companies and national artists alike, drawing thousands in attendance each year.

This festival opens on January 12.

Strip Joker: Daddy's Home!
Strip Joker and Mary's Attic, 5400 North Clark Street (Above Hamburger Mary's)

Strip Joker is Chicago's body positive stand-up comedy show featuring a diverse line-up of comedians from around the country! In the spirit of inclusivity, vulnerability, and uncensored comedy, Strip Joker highlights the voices of queer and POC comedians, and celebrates ALL bodies as the show's founding mission since 2016. With a new show each month, you won't want to miss us every 2nd Saturday in our new home in Mary's Attic, at 10pm!

This recurring, monthly performance occurs January 12

Titus Andronicus
The Shakespeare Project at Newberry Library, 60 West Walton Street

A revenge tragedy set in the late Roman Empire, Shakespeare's early work "Titus Andronicus" is one of the Bard's bloodiest plays. Though long dismissed by critics, it has lately drawn increasing attention from scholars, directors, and theatergoers. This theatrical reading of "Titus Andronicus" by professional actors from the Shakespeare Project of Chicago will begin with an informative talk by a dramaturg fifteen minutes before the performance. Following the reading, the director and cast will host a question-and-answer session.

This performance occurs January 12.

New Year, New You: A Blank Theatre Company Cabaret
Blank Theatre Company at Mary's Attic, 5400 North Clark Street (Above Hamburger Mary's)

Blank Theatre Company, following their sold-out run of Spring Awakening, continues their fundraising efforts during their first season with "New Year, New You", a cabaret celebrating the start of 2019 and setting intentions for the year ahead. Featuring some of Chicago's brightest up and coming talent, this cabaret will leave the audience feeling inspired and motivated to have their best year yet. The cabaret is conceived by Claire Latourette and will have music direction by Danny Kapinos. The cast includes Blank company members Dustin Rothbart & Claire Latourette, and guest artists Brice Baron, Katherine Lee Bourné, Max Cervantes, Jonah Cochin, Kyrie Courter, Parker Guidry, Kristina Plumb, Kaleb Van Rijswijck, Maya Rowe, Billy Rude, Sierra Schnack, Marco Tzunux, Sierra White and Travis Austin Wright.

This cabaret occurs January 14.

Encounter Series
Collaboraction, 1579 North Milwaukee Avenue

Encounter is a two-week winter festival or theater, dance and spoken word curated around the themes of equity and inclusion, January 15-27, 2019. Encounter 2019 consists of six programs: three new full-length works, two programs of mid-length pieces, and one short-works collection, each devised and performed by Chicago artists working in a variety of media, all intended to incite knowledge, discussion and action.

This festival begins on January 15.

In Progress: Brendan Fernandes
Museum of Contemporary Art Chicago, 220 East Chicago Avenue

Dancer, choreographer, and visual artist Brendan Fernandes engages with audiences and movers as he works through ideas for his upcoming Commons Artist Project at the MCA set to open in June 2019.

This performance occurs on January 15.


Tedium and Other Sensations
Chicago Puppet Fest, The Neo-Futurists, Mocrep and Theater Oobleck, 5153 North Ashland Avenue

The Neo-Futurists explore the absurd text of Theater Oobleck's Mickle Maher with a barrage of puppet forms at a small tabletop in Tedium, and Mocrep responds in a newly created companion piece, Other Sensations. In a multi-disciplinary journey through déjà vu, meta-theatrical successes and time-bending sonic experiments, a small ensemble of puppeteers and performers soothe the worries and sorrows of the world away.

This festival opens January 17.

Encounter: When the Snow Melted Down in Chicago
COLLABORACTION, 1579 North Milwaukee Avenue, Suite 336

Exploring the many identities and neighborhoods found in Chicago, this piece explores the triumphs and tribulations of Chicagoans, and the many things you find once the snow melts.

This performance opens on January 19.


The Monsters We Create
Pop Magic Productions and The Martin, 2515 West North Avenue

The Martin & Pop Magic are proud to bring a variety of performers together for one night under the theme THE MONSTERS WE CREATE! In a time filled with varying monsters – be it someone we elected to our addictions and habits – we invite you to experience an evening filled with varying acts exploring those monsters in our world and how we got from idea to creation and maybe offer up some thoughts on how to battle back.

This performance occurs on January 19.

Serenity Now! Sober Comedy
The Crowd Theater, 3935 North Broadway Street

Serenity Now! features stand-up, storytelling, improv, music and more, all from performers in recovery from addiction.

This recurring performance occurs on January 19.


Tabletop Tragedies
UChicago Arts Pass and Chicago International Puppet Theater Festival at 915 East 60th Street

Tabletop Tragedies is a triptych of works by longtime collaborators and UChicago lecturers in the TAPS Department, Frank Maugeri and Seth Bockley (The Last Matador; The Death and Life of Billy The Kid; and A Simple Soul). These irreverent, imaginative, and affecting works, scored by Liz Chidester, tell true stories of fate and redemption using an astonishing range of techniques including hand-carved wooden puppets, beastly masks, haunting music, and an epic Wild West chase scene performed on paper scrolls. Join us for opening night of this exciting performance, followed by an exclusive post-show conversation with the artists.

This performance occurs on January 24.

Hero's Journey
Otherworld Theatre Company, 3914 North Clark Street
"Hero's Journey" is an original long form, improvised adventure that blends comedy with the teachings of Joseph Campbell. Created by Second City and Harold Ramis Film School student, Matt Haas, "Hero's Journey" blends academic assessments of storytelling, with a dynamite cast of adventurous comedians.
This performance opens January 25.

Resilient: A Celebration of Survivors
Resilient at The Playground Theater, 3209 North Halsted Street

Resilient is a monthly variety show that celebrates and benefits survivors of sexual assault. To date, Resilient has raised over $800 for Resilience and featured a diverse range of acts including standup, dance, poetry, clowning, music, improv, etc.

This recurring performance occurs on January 25.

LezSing
Pride Films and Plays, 4139 North Broadway Street

Save the last Sunday in January for our first LezSing, a cabaret featuring women who love women singing their favorite songs! And while we doubt that Melissa Etheridge is coming, our home grown talent will be just as fine.

This show occurs on January 27.

The Shit Hole
This is a moving variety show that showcases 25-30 constantly changing performers at each of the productions, each doing 4-minute sets. If sensitive content is included in a set, the performers provide a trigger warning before their set. Because the show moves around to different locations, wheelchair accessibility is not guaranteed.
---
Key to our Symbols for Accessibility:
Wheelchair Accessibility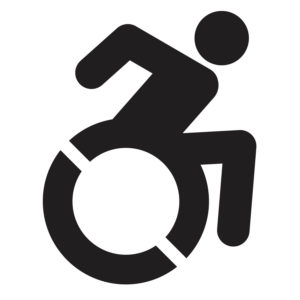 Audio Description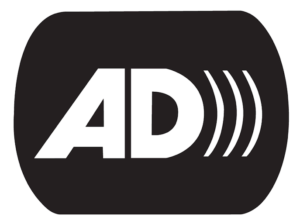 Closed Captioning (CC)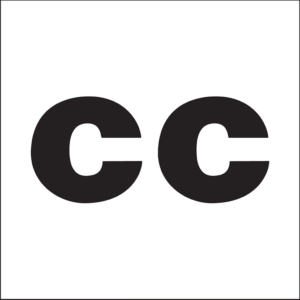 Opened Captioning (OC)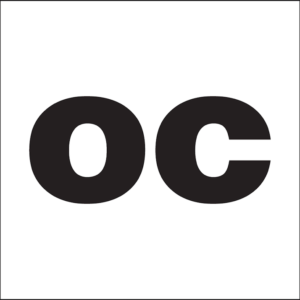 Assistive Listening Systems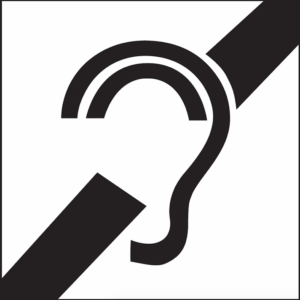 Sign Language Interpretation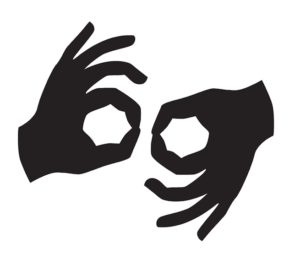 Accessible Print (18 pt. or Larger)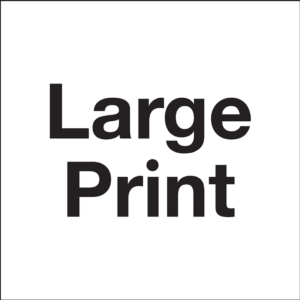 Pay Accessible – Pay What You Can

Pay Accessible – Free Tickets Available

Pay Accessible – Discounted Pricing (Student, Industry, Senior, etc.)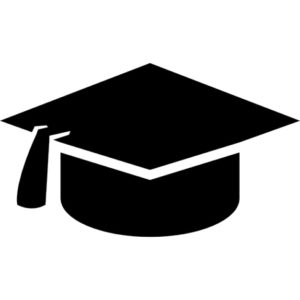 Trigger Warning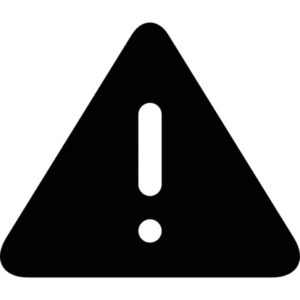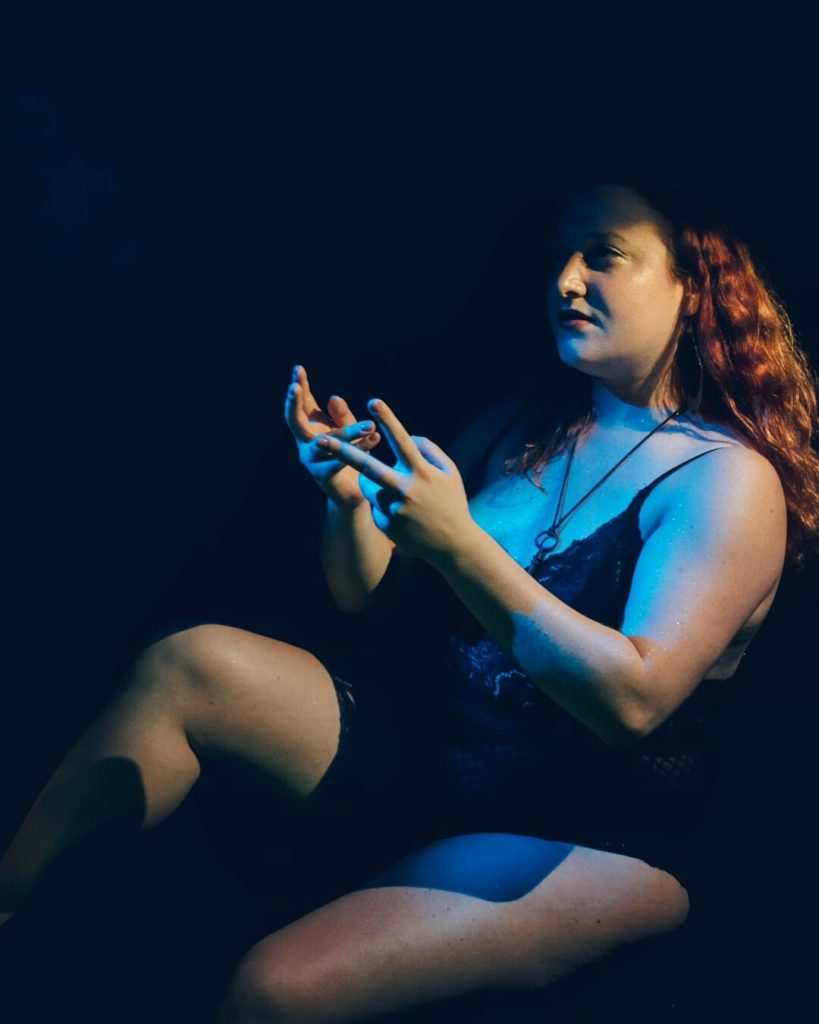 Danielle Levsky (she/her/hers) is the Theater Editor of Scapi Magazine. She is a feminist, Jew, poet, essayist, performance artist, and instructional designer. In addition to her work at Scapi, she has covered community news, arts reviews, lifestyle editorials, and cultural events for several publications. Between February 2018-2019, she completed a fellowship where she wrote a collection of community-engaged essays about her identity and heritage. She also writes typewriter poems on demand with Poems While You Wait. Follow her on her poetry Instagram to read some works in progress.