Pictured above: Rehearsal photo for Shannon O'Neill's May the Road Rise Up/Photo: Michael Courier
Editor's Note: If you would like to be featured in future Scapi upcoming monthly productions lists, please email and/or add DIY Theater and Performance Editor Danielle Levsky at danielle.levsky@gmail.com to your distribution list and send along the accessibility options that are available in your theatrical or performance art show. You must have performance ticket options available for $20 or less in order to be included in the list, for pay accessibility purposes.
Our DIY theater and performance recommendations for the month of March:
Mike Pence Sex Dream
First Floor Theater, 1333 North Milwaukee Avenue

In the aftermath of the 2016 election, newlyweds Gary and Ben find their marriage put to the test. Ben wants to fight the power. Gary wants to climb the corporate ladder to comfort and safety. When an unscrupulous client makes him an irresistible offer, Gary makes a choice that Ben wouldn't like— setting down a path of violent delights that will lead to violent ends. From the recent past to the near dystopia, Mike Pence Sex Dream is a romantic travesty about bringing home the bacon and fucking a pig.
This production runs through March 16.

Terra Nova-Three Crows
Piven Theatre Workshop at Noyes Cultural Arts Center, 927 Noyes Street, Evanston

Terra Nova is drawn from the journals and letters of adventurer, Captain Scott, who in 1911 led a British expedition to the South Pole. Captain Scott's rival, Roald Amundsen, is also making his way to the South Pole leading the Norwegian team. Refusing the use of sled dogs as unsporting, Scott and his team struggle to drag their heavy gear across a frozen wasteland with the full knowledge that their suffering and possible deaths may be their only reward.
This production runs through March 17.

Gross Indecency: The Three Trials of Oscar Wilde
Promethean Theatre Ensemble at Strawdog Theatre Company, 1802 West Berenice Avenue
A remount of Promethean's acclaimed 2016 production, Gross Indecency: The Three Trials of Oscar Wilde takes a modern look at the life of the 19th century literary figure who was both glorified and shunned during his lifetime, eventually imprisoned and convicted of the crime of homosexuality. The play features an ensemble of actors following documents from the past to uncover the story and bring Wilde and his contemporaries to life. Audiences who didn't have a chance to see the "fast-moving and compelling" (THIRD COAST REVIEW) production two years ago will have another opportunity to witness Jamie Bragg's "witty, charming and fierce" performance (EDGE MEDIA NETWORK) as Oscar Wilde. "See it – for the wit, the quotes, the poetry and beauty… see it." (THE HAWK CHICAGO).
This production runs through March 23.

Childhood Beauty
 Trap Door Theater, 1655 West Cortland Avenue.
Using the forms of theatre, performance art, and dance, Childhood Beauty is about reluctantly participating in Jane Fonda's dance aerobics videos way-back-when. It is about monopolizing the thoughts that people think about your body. It is about awkward emotions and stool movements. Welcome to the show.
This production opens March 3.

Done is Better than Perfect
The Lincoln Loft, 3036 North Lincoln Avenue, Floor 2
You are cordially invited to Done is Better than Perfect, a staged reading of five new, short plays or excerpts, written by femme playwrights, centering on themes of queerness and femininity.
This staged reading occurs on March 5.

Cymbeline, a Staged Reading 
Kibbitznest Books, Brews & Blarney, 2212 North Clybourn Avenue

Cymbeline, Shakespeare's full blown fairy tale, is all about a wicked queen who wrecks her stepdaughters life and the adventures surrounding the stepdaughter getting her happily ever after…ok…it's maybe a bit more than that, but…mostly it's that. Grab a poisoned apple and prepare yourself for another Stone Soup Shakespeare reading, complete with trivia, prizes, crafts, and Shakespeare!
This production takes place on March 6.

Appalachian Dove Song
Pride Films and Plays at Pride Arts Center, 4139 North Broadway Street
Not all queens are born royalty and not all boys wear sneakers. This new queer drama, Appalachian Dove Song chronicles a boy's coming of age in a dangerous place. West Virginian tradition and contemporary drag culture clash as his inner voice of freedom and femininity battles a town stuck in the past.
This show takes place on March 6.

Boyband the Musical
Ashley Leisten Comedy at Annoyance Theatre & Bar, 851 West Belmont Avenue

Follow the the all-female cast of Boyband the Musical as members of super group, "Backwards Action," recount the glory days & sing their way into manhood. 
This production opens on March 7.

2 Unfortunate 2 Travel
Prop Thtr, 3502 North Elston Avenue
2 Unfortunate 2 Travel: It's a tough time right now. You deserve a vacation. Jack Wilton, self-appointed ally and recent returnee from traveling the world wants to give you one. He has transformed his recent vacation into a variety show depicting his adventures in a range of spectacular and crowd-pleasing styles, with everything from live music to a participatory game show. He's created a safe space where you can sit back, win a free beer, and enjoy an hour free from any political discussion. Over the course of the evening, the cracks begin to show in Jack's stories, his conduct, and the fabric of reality itself as the performing ensemble of six women work to bring Jack's stories to life and struggle within both a play and a society that profits off of their silence.
This production opens March 8.

How to Live on Earth
The Pentagon Theater at Collaboraction Studios in The Flat Iron Arts Building 1579 North Milwaukee Avenue
How to Live on Earth tells the stories of Omar, Eleanor, Aggie, and Bill, applicants to become the first colonists of the planet Mars. The mission, should they be chosen to embark on it, would be one-way, with no possible return to Earth. As the applicants compete for the few spots available, they are forced to reckon with the cost of their dream, especially for the lovers and family they would be leaving behind.
This performance opens March 9.

Not For Sale
UrbanTheater Company, 2620 West Division Street
With the Puerto Rican Festival months away, Humboldt Park prepares for the big event. With new neighbors looking to make changes, those that have lived in the community have to work together to either brace for change or let go of the legacies laid out by those that are long gone. A story about community, family, and politics, the question persists, who gets to lay claims to a neighborhood?
This show opens March 8.

Trauma: A Group Exhibition
Oliva Gallery, 3816 West Armitage Avenue.
The concept of this 25 artist exhibition came from a workshop led by artist Corinne D Peterson called "Shaping Clay, Shaping Life workshops by women, men and children who have experienced trauma and loss." The formal exhibition led to Cairn Project. The process was so illuminating for me, literally a portal that I had to enter, that it lead to a fountain of ideas with Chicago artists culminating in the formation of this exhibition.
This exhibition opens March 8.

Funny Ha-Ha: You Went There
Funny Ha-Ha at Hideout Inn, 1392 West Wabansia Avenue.

Drink beers and hang out with some of Chicago's funniest and brightest writers and performers and enjoy hilarious readings and performances.

This event takes place on March 8.

May the Road Rise Up
The Factory Theater, 1623 West Howard Street

On the eve of his grandfather's birthday, Michael Murphy steps off the bus into his hometown with only the clothes on his back and his guitar. A happy reunion with family and friends threatens to collapse under the weight of his long-buried guilt and the plague of the past on his family.

This show opens on March 8.

March Potluck Variety Hour
The Frontier, 1106 West Thorndale Avenue

March 'luck is on the second Saturday of the month, which brings it just one week closer to the first day of Spring! Let's shake off this cold weather together and give space for some communal warmth, eh?
This event takes place on March 9.

Art, Architecture and Mimosas
217 South Elmwood Avenue, Oak Park

Save the Day on Daylights Savings and come out for a Pop UP Art show, Architecture, and Mimosas.

 

Enjoy some local Chicago and Oak Park Artist while checking out my EE Roberts home for sale.
This event takes place on March 10.

¡Solo-Mondo!
The Martin, 2515 West North Avenue
Come one, come many to ¡Solo-Mondo! The Cartographers present RAYMONDO by Annie Siddons, and Solo Crowd brings their performances & art to a night of revelry at The Martin.
This event takes place on March 11.
Freshman: A Show About Your Terrible Early Art
Freshman at Transistor, 5224 North Clark Street

We all have an insufferable piece of writing or first attempt at performance art hiding in an attic somewhere. Some of the best comics in Chicago will be sharing theirs at this not-to-be-missed night of comedy.

Diaries, letters, artwork, songs, it's all fair game.
This show takes place on March 14.

The Three Escapes of Hannah Arendt, Exhibition Opening
Sports Institute for Jewish Learning and Leadership, 610 South Michigan Avenue

Step into cartoonist Ken Krimstein's page-turning graphic biography of Hannah Arendt, one of the greats of twentieth-century philosophy.
This event opens on March 14.

Queer Eye: The Musical Parody
The Playground Theater, 3209 North Halsted Street

Structured as one full episode; Queer Eye: The Musical Parody features all the avocados you can imagine, a few puppets, and our fav–Betty Who!! Join us in this hilarious take on finding acceptance, loving yourself, and embracing your inner Henny, Henny!!
This show opens on March 14.

Julius Caesar: The Drunks of March
Odd's Bodkins at Uncommon Ground, 1401 West Devon Avenue

Four of our actors will be offered up as drunken sacrifices for your amusement, taking a shot at the top of each act! Donations to Odd's Bodkins will grant you the opportunity to assign additional shots! The more support you offer, the drunker we get!

This event takes place on March 15.

La Cosa, Little Yellow Dog, Alien Thing, Headache
The Observatory, 98 North La Salle Street

Respect the neighbors.

Drink more water.

Drink less liquor.

Art by Brigitta Backside Tattoo.

This event takes place on March 15.
Out of Nowhere
ZHOU B and DfbrL8r, 1029 West 35th Street

Out of Nowhere is about artists who harness the unexpected; conjuring magical moments from thin air. The artists in this exhibition have in common their use of everyday objects and their skillful manoeuvres to transcend the quotidian. Improvisation, participation, risk, and all things unexpected come together in one evening of performance art.
This event takes place on March 15.

Still Here: Torture, Resiliency and the Art of Memorializing
Arts and Public LIfe, 301 East Garfield Boulevard

Still Here is an exhibition showcasing six design proposals submitted by commissioned artists to become the Chicago Torture Justice Memorial. The public memorial brings awareness to the torture of more than 120 Black men and women from 1972 to 1991 by the Chicago Police Department under the direction of former Police Commander Jon Burge. The memorial is intended to honor the decades long struggle for justice, and survivors, families, and communities targeted by Burge and his midnight crew.
This event takes place on March 15.

Vexations
Emilee Lord at Chopin Theatre, 1543 West Division Street

Erik Satie's Vexations, a score for piano composed in the late 1800s, has long been considered at once a grand and absurd joke, as well as an exercise in melancholy. Satie's instructions are to play Vexations slowly 840 times, transforming a relatively short piece into a daunting behemoth. This 19-hour performance cycle will also include an ensemble of dancers performing an original piece set to Vexations and altered over time through the use of a graphic score.
This event takes place on March 15.
Young Lungs: A Night of Original Performance – "Default Settings"
The Martin, 2515 West North Avenue
An ongoing exploration of original work from Chicago artists, creating a space for them to throw spaghetti against a wall and see what sticks. Join us for an evening of performances themed around the prompt: "Default Settings."
This event takes place on March 15.

Improv Incubator
Otherworld Theater Company, 3914 North Clark Street

Otherworld Theatre's Improv Incubator offers a unique opportunity for Improv Teams looking to experiment with new forms and techniques, and play with science fiction and fantasy related themes. Teams can opt in to get notes from Otherworld's Improv and Sketch Curator, and other Chicago comedy veterans.

This event takes place on March 17.

Meanwhile: Snax
Delilah's, 2771 North Lincoln Avenue

While performers are on stage, the audience draws and writes to the show's theme. We collect the pages and release a zine at the next show. (Come snag a copy of MEANWHILE: THE FUTURE, hot off the presses.)

This event takes place on March 19.

For the Record-a play
Prop Thtr, 3502 North Elston Avenue

When three friends unexpectedly lose their best friend Ella, they are forced to navigate grief at 25. They travel down a humorously dark path to properly mourn her. Celebrating Ella's life brings the girls closer together, but when time, distance, and past hurt resurface everyone must face their own relationship with each other.

This show opens on March 20.
Yen
Raven Theatre, 6157 North Clark Street

Yen is set in London, right now. Two practically feral teenage brothers live alone in their filthy flat with a dog named Taliban, perpetually bathed in the blue glow of their screens: playing video games, watching porn, waiting for the occasional visit from their detached mother, and surviving. But when a strange neighbor girl barges through the door, the boys' little blue world begins to change color.
This performance opens March 21.

My Name Is Rachel Corrie
Jacaranda Collective at The Den Theatre, 1331 North Milwaukee Avenue

My Name is Rachel Corrie is a one-woman show taken directly from Rachel's writings that paints the portrait of a messy, skinny, articulate, Salvador Dali-loving chain-smoker (with a passion for the music of Pat Benatar), who left home and school in Olympia, Washington, to join in non-violent activism in the tumultuous Gaza Strip.
This performance opens March 22.

The Arc Theatre's 7th Annual Ten Minute Play Festival
Chicago Danztheater Ensemble, 1650 West Foster Avenue

7th Annual, 15 plays, 3 nights, 1 theme.

Once again, the audience will vote on which play is selected for the Arc's new play development workshop!

This show opens on March 24.

The Ridiculous Darkness
Sideshow Theater Company at Richard Christiansen Theater, 2433 North Lincoln Avenue

The horror! The horror! Sergeant Oliver Pellner has clear orders: to travel into the savage wilderness, to find a Colonel who has gone rogue, and to kill him. The man's gone native, as they say: has killed his comrades and disappeared into darkness. Pellner and his pilot embark with confidence, but soon nothing makes sense anymore, as the river turns to mountains turns to jungle turns to black. Civilization dissolves in Wolfram Lotz' stunning and disturbing comedy: a fractured spin on

Heart of Darkness

,

Apocalypse Now

, and our shared history of barbaric colonialism.

This show opens on March 24.

Fresh Ink: Fact, Fiction, Fantasy
Wicker Park Secret Agent Supply Co., at 1276 North Milwaukee Avenue

All ticket sales benefit 826CHI's tuition-free writing programs, which serve over 3,500 students annually.

Fresh Ink is a year-long community workshop series that brings in seasoned teaching artists to lead intergenerational, interdisciplinary workshops at 826CHI. Fresh Ink workshops seek to provide a third space to learn and write among writers and artists of all ages and experience levels.
This event takes place on March 30.

The XQ Super School Live Tour
Harris Theater for Music and Dance, 205 East Randolph Street

CHICAGO – XQ and Pop-Up Magazine Productions announce XQ Super School Live — a new, one-of-a-kind, immersive storytelling tour to inspire people to reimagine high schools in their own community. This innovative tour is coming to Chicago for a night of high school drama — full of stories, selfie confessionals, viral gratitude, and multimedia adventures that celebrate the everyday heroes transforming America's high schools.
This event takes place on March 30.
---
Key to our Symbols for Accessibility:
Wheelchair Accessibility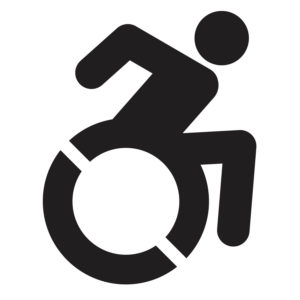 Audio Description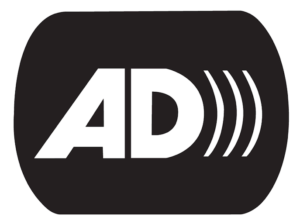 Closed Captioning (CC)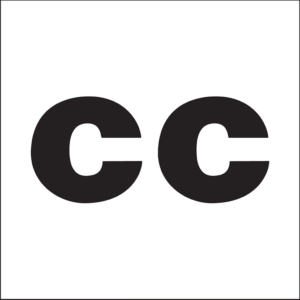 Opened Captioning (OC)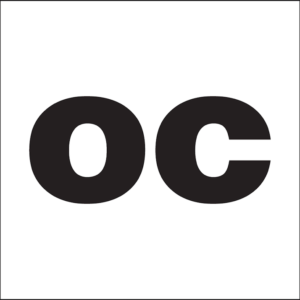 Assistive Listening Systems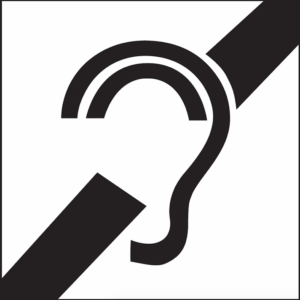 Sign Language Interpretation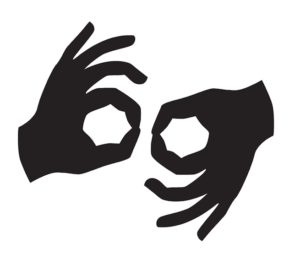 Accessible Print (18 pt. or Larger)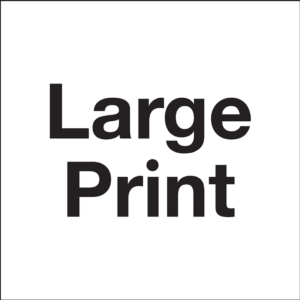 Pay Accessible – Pay What You Can/No One Turned Away For Lack of Funds 

Pay Accessible – Free Tickets Available 

Pay Accessible – Discounted Pricing (Student, Industry, Senior, etc.)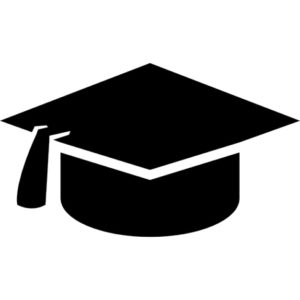 Trigger Warning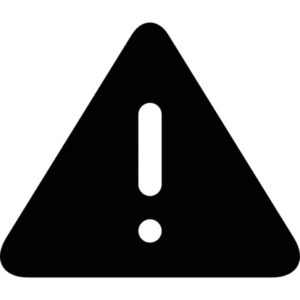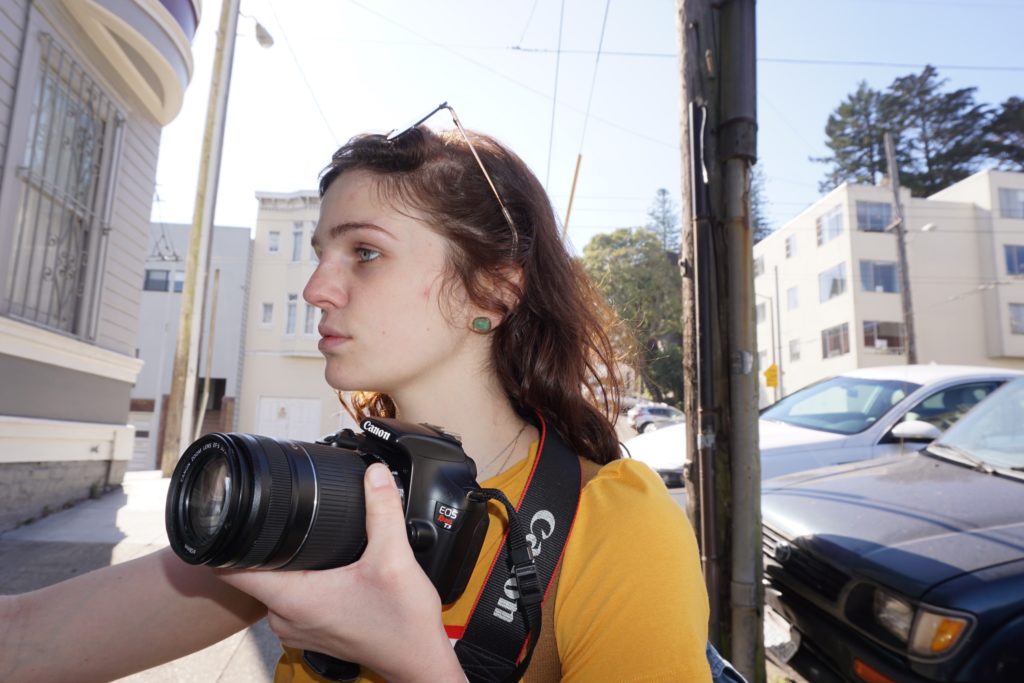 Taylor Imel (she/her/hers) is an Editorial Intern for the DIY Theater section. Her background is in theater and nonfiction writing. She earned a B.A. in acting/minor in nonfiction from Columbia College. Along with interning at Scapi, she works as a research assistant at Crain Communications. She is a big, shameless plant mom and enjoys hefty breakfasts. Family. Ted talks. A good cry. In her spare time, she works on fine-art portraits.