Pictured above: Pictured (L/R) Andrew Neftali Perez, Andre Truss, and Frankie Davila in Urban Theater Company's Not For Sale/Photo:
Before the play begins, the audience is chatting away as two white characters meander across the stage. The stage is present day Humboldt Park, a historically Puerto Rican neighborhood. Two storefronts sit side by side; the first, Rey's Special Occasions Shop, the other, unlabeled. On the front of each building, there are multimedia screens projecting videos of Puerto Rican agriculture workers. The date isn't evident, guessing 1800-1950, some time before the United States used their colonizing skills to conduct Operation Bootstrap to industrialize Puerto Rico's economy, pay natives less than the white worker, implement taxless exports and ruin the agricultural front. Colonization who? U.S. does it best.

When the lights go down, the projection on the building next to Rey's switches from Puerto Ricans reaping fields to a very bland stone building that is for sale. So there are white characters new to Humboldt Park, they are upset with local noises and festivals but love the cheap rent. We can smell what's forthcoming, and the detox juice they're trying to sell. Rey said it best: "No one in this community will spend thirty dollars a day on that."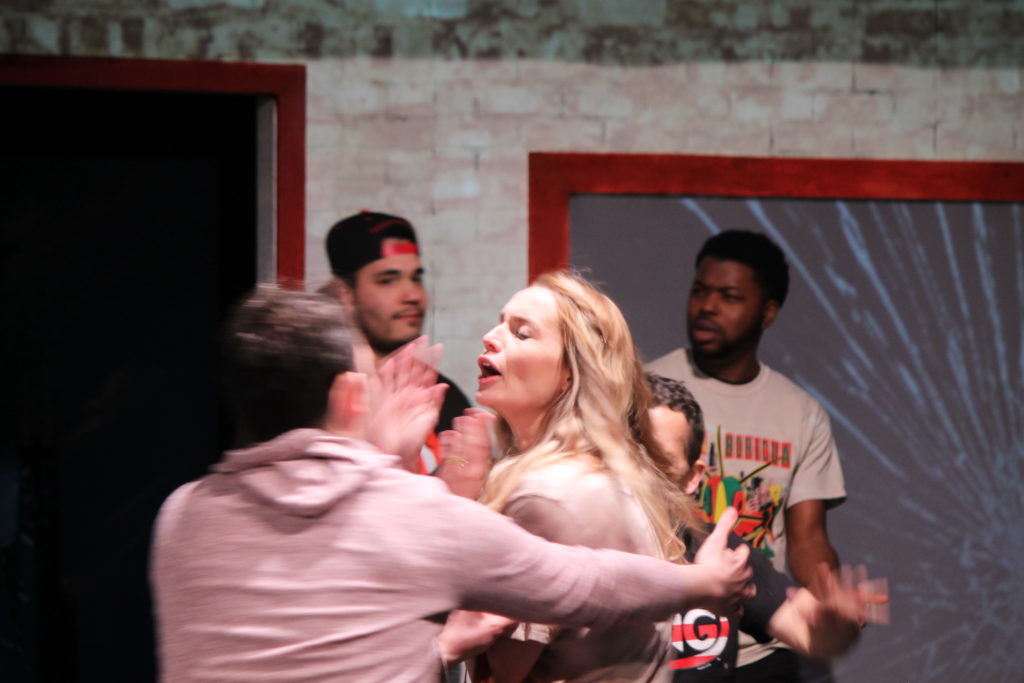 The original version of Not For Sale opened last September, while this run is advertised as 2.0. Nearly all actors returned from the original production, the only new actor is Alderwoman Nancy Torres (played by Soli Santos).

"It's important for the actors to know where they're at with the history in the community, with the struggle in the community, and the things that are faced with gentrification," explained Vega.

When Vega is not working as Urban Theater Co.'s executive director, he works days at the Puerto Rican Cultural Center just down the street. At the cultural center, Vega works alongside executive director Jose Lopez, who is also a professor of Puerto Rican history at the University of Illinois.

"The very first read, he came in and we just had a conversation," remembered Vega.

Guadalis Del Carmen (playwright) and Vega both agreed that perpetuating an open flow of conversation was the best way to keep everyone conscious. In fact, they will continue talk-backs throughout the run of the show. With actors coming from various backgrounds and regions, it's important to note not only what gentrification is or how it affects, but the leading causes and signs to interpreting gentrification.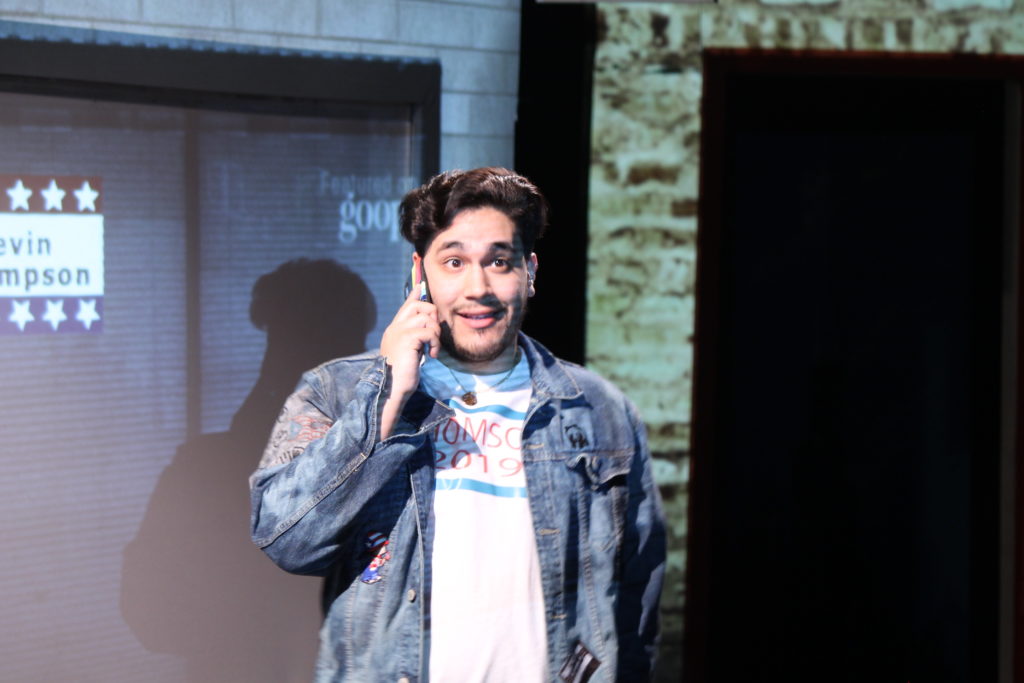 Theater was traditionally created to represent these very natures of society, yet so often these efforts are held lax when proper instructors aren't implemented or opportunities to speak aren't granted. Urban Theater Company's are footsteps to follow in.

"It's not just Oh there's a Starbucks, now things are changing," Del Carmen elaborated. "It's urban planning, moves in city hall; all of this has an effect to how a neighborhood essentially looks and who gets to live there."

It's true. Humboldt Park is a historically Puerto Rican neighborhood, but the bread-crum trail is not so short. Between Operation Bootstrap and the images on Not For Sale's screens, there has been a journey of push and more push in the Logan Square and Lincoln Park areas.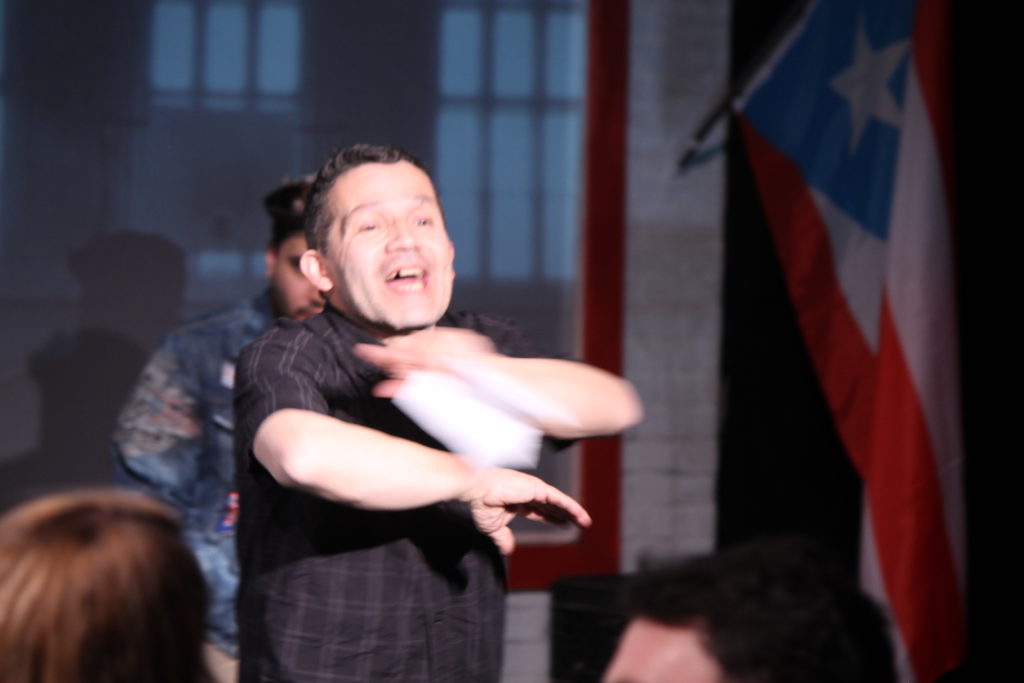 Between 1980 and 1990, there was a massive shift of Hispanic and African American populations flushed out of Lincoln Park, west. By 1990, Puerto Ricans, Mexicans, South Americans, Cubans, and remaining Polish made up two-thirds of Logan Square's population. What's that? Further West, please? You have Humboldt Park. With the help of the multi-million dollar 606 park trail plan, an inactive railway was transformed into a direct line between North Ashland/Marshfield and West Armitage/North Ridgeway, once again with style! This time, a scenic route! Did I mention no realtor/marketing/cultural specialists were consulted for the project?

Bugs were fixed, characters were sharpened. Not For Sale 2.0 is as community-relevant as the first. But there's more…

"The idea to take another stab at this play with a different vision was because we created a partnership with Aguijon Theater, which [Del Carmen] is part of," continued Vega.

Urban Theater Company, Del Carmen, and Aguijon are partnering to create a Spanish translation of Not For Sale. Aguijon Theater (located at 2707 North Laramie) is known for creating and performing Spanish works, and this will be a world premiere for everyone involved. The production date is set for May.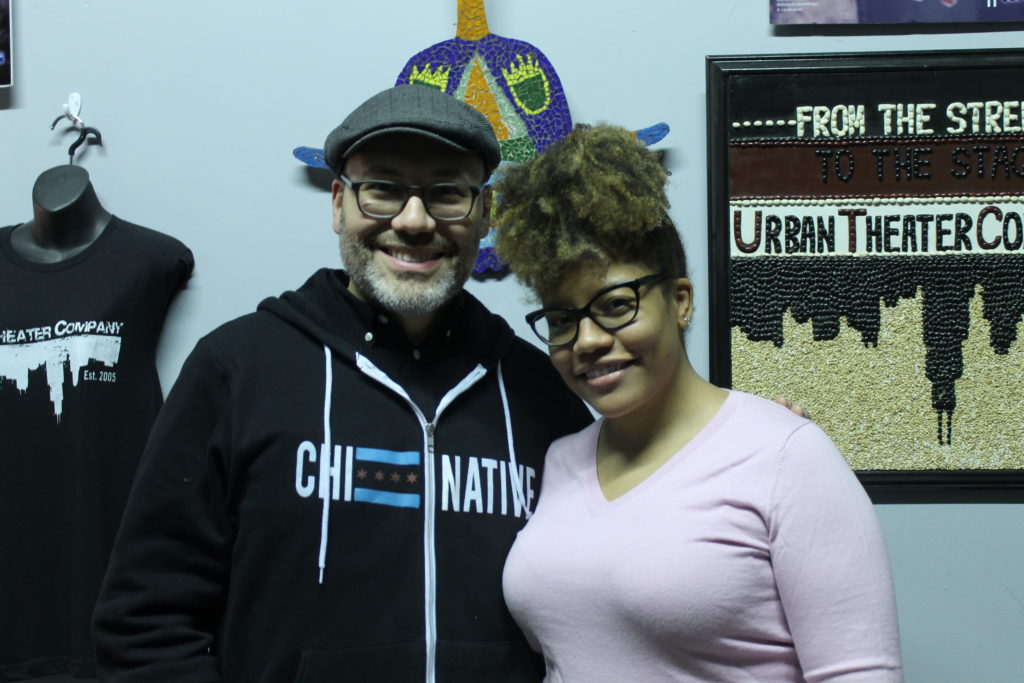 "It's almost spoiling me .. because it's rare that a playwright has the opportunity to see two different versions of their work and make the work stronger," Del Carmen smiled.

Ivan and the team at Urban Theater Company frequently open their doors to local schools for matinee showings of Not For Sale. The theater's in-house dramaturg doubles as a professor of comparative literature at North Park University. She speaks to the young students about how to have a conversation about gentrification. She provides each group and teachers with educational packets to take back to the classroom and home, so the conversation keeps happening.

"It's important for youth in the community to see themselves on stage, to hear their stories," Ivan said. "That's our goal."

Check out Not for Sale through April 7 at Urban Theater Company, 2620 West Division Street as part of the Parks as Democracy Initiative (a neighborhood-based theater experience in the Humboldt Park neighborhood). More information can be found here.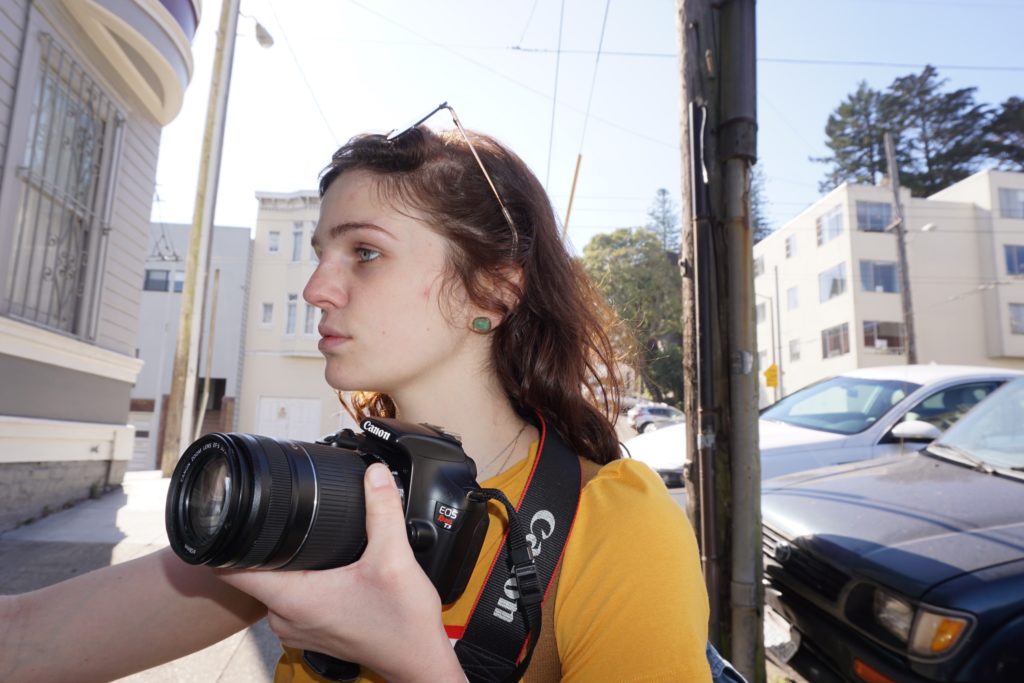 Taylor Imel (she/her/hers) is an Editorial Intern for the DIY Theater section. Her background is in theater and nonfiction writing. She earned a B.A. in acting/minor in nonfiction from Columbia College. Along with interning at Scapi, she works as a research assistant at Crain Communications. She is a big, shameless plant mom and enjoys hefty breakfasts. Family. Ted talks. A good cry. In her spare time, she works on fine-art portraits.