Pictured above: Bethany Arrington, Shea Petersen, Shea Lee in Mr. Kotomoto Is Definitely Not White at NoMads Art Collective\/Photo: Amanda R. Allen
Editor's Note: If you would like to be featured in future Scapi upcoming monthly productions lists, please email and/or add DIY Theater and Performance Editor Danielle Levsky at danielle.levsky@gmail.com to your distribution list and send along the accessibility options that are available in your theatrical or performance art show. You must have performance ticket options available for $20 or less in order to be included in the list, for pay accessibility purposes.
Our DIY theater and performance recommendations for the month of April:
Requiem for a Heavyweight
The Artistic Home Ensemble at 1376 West Grand Ave.
The Artistic Home will be re-creating the intimacy and intensity Rod Serlings's story of a punch-drunk fighter past his prime originally had as a live television drama. The first Chicago production in ten years will take a new look at our nation's history of toxic capitalism that twists the American Dream and allows us to sell ourselves down the river by believing our own violent lies.
This show is extended through April 14.
2 Unfortunate 2 Travel
Prop Thtr, 3502 North Elston Avenue
It's a tough time right now. You deserve a vacation. Jack Wilton, self-appointed ally and recent returnee from traveling the world wants to give you one. He has transformed his recent vacation into a variety show depicting his adventures in a range of spectacular and crowd-pleasing styles, with everything from live music to a participatory game show. He's created a safe space where you can sit back, win a free beer, and enjoy an hour free from any political discussion. Over the course of the evening, the cracks begin to show in Jack's stories, his conduct, and the fabric of reality itself as the performing ensemble of six women work to bring Jack's stories to life and struggle within both a play and a society that profits off of their silence.
This show runs through April 15.
The Calorie Counters
The Cuckoo Theater Project at The Frontier, 1106 West Thorndale Avenue
Maggie's sister, Jordan, has just gotten engaged, and the wedding practically all planned out, from the centerpieces to the napkin colors, to the bridesmaids dresses-the bridesmaids dresses that are only carried up to a size 12. There's just one problem. Maggie is nowhere near a size 12. Determined to not disrupt her sister's big day, Maggie finds guidance in a weight-loss group called The Calorie Counters. As Jordan buries herself in her wedding arrangements and Maggie uproots her life for the chance to fit in, the sisters begin to discover secrets that they had kept hidden from each other and themselves. In a world devoted to Pinterest wedding boards and inspirational fitness blogs, The Calorie Counters looks at the things we try too hard to prove to others and to ourselves, and how we can hide from our bodies or use them to shield us from the things that scare us most.
This show runs through April 20.
The Ridiculous Darkness
Sideshow Theatre Company at Victory Gardens Richard Christiansen Theater, 2433 North Lincoln Avenue
The horror! The horror! Sergeant Oliver Pellner has clear orders: to travel into the savage wilderness, to find a colonel who has gone rogue, and to kill him. The man's gone native, as they say: has killed his comrades and disappeared into darkness. Pellner and his pilot embark with confidence, but soon nothing makes sense anymore, as the river turns to mountains turns to jungle turns to black. Civilization dissolves in Wolfram Lotz' stunning and disturbing comedy: a fractured spin on Heart of Darkness, Apocalypse Now and our shared history of barbaric colonialism.
This show runs through April 28.
Small World
The New Colony at The Den Theatre's Upstairs Main Stage, 1331 North Milwaukee Avenue
It's the end of the world…maybe? There's no way to confirm for three cast members trapped inside their attraction at the happiest place on earth. The music won't stop, there's a body in the moat and one of the group is impaled under a smiling animatronic. Can they force their way off the ride? And what waits for them on the other side? It's a world of hopes, it's a world of fears. It's a small world, after all.
This show runs through May 4.
An Evening of Chekhov
Accidental Shakespeare Company at Atlantic Bar & Grill, 5062 North Lincoln Avenue
One night only! Join us for the contrasting sides of Chekhov—tragic and comic—in a scene from "Three Sisters", followed by the rarely produced one-act "The Bear."
This show is on April 4.
Mr. Kotomoto is Definitely Not White
NoMads Art Collective at Strawdog Theater, 1802 West Berenice Avenue
Mr. Kotomoto Is Definitely Not White is a dark satire that follows three tea shop employees as the business expands to selling a special blend that gives the drinker dreams. When their older manager sends a blatantly racist email, the workers have to navigate their changing relationships to the company, and to each other. For each character, survival becomes a question of compromising integrity in the large and often unchanging game of capitalism.
This show opens on April 4.
Iron Kisses
Theater Above the Law, 1439 West Jarvis Avenue
A story of a family: a son who made up for being gay by being perfect; a daughter who treats her daughter the way her mother treated her; a mother who struggles to love her two children equally; and a father who started missing his son while he was still a little boy. In a revealing theatrical twist, two actors portray the siblings, as well as their Midwestern mother and father as the complex nature of love, family and marriage in the 21st century, is explored.
This show opens on April 5.
LOL: Laughing off Leukemia
Brookie Natal and LOL organization at HVAC Pub, 3530 North Clark Street
In February 2019, shortly after Brookie lost her father Howard Natal to a battle with Chronic Leukemia she discovered that he had been donating $500 a month to Alex's Lemonade Stand, a charity that helps fight childhood cancer. Inspired by his commitment, and being a comedy major at Columbia, Brookie got her comedy and producer friends together and created a comedy variety show to raise money for the organization. The first LOL, organized and held just a  month after his passing, sold out the venue and exceeded their goal for the charity. This year LOL wants to go bigger and better!
This event occurs on April 5.
Tender Rough Rough Tender
North Park Theater, 3225 West Foster Avenue
It's the hottest summer on record in Austin, Texas. Bell is at capacity, working to empty her life; Mike is trying to fill his up.  They meet at a party, but it takes the whole play for them to really see each other through connection, isolation, natural and unnatural disasters. TENDER ROUGH ROUGH TENDER asks us to look again at what we think we know, and asks us all to tell each other how we want to get the things we need.
This show opens on April 5.
Utility
Interrobang Theater Project at Rivendell Theater Ensemble, 5779 North Ridge Avenue
Midwest Premiere! Amber is doing everything she can to keep her head above water, but no matter how hard she tries it never seems to be enough. Money is tight, her marriage is in turmoil, and she's juggling two jobs just to make ends meet. As she struggles to plan her eight-year-old daughter's birthday party, Amber must stay strong as she feels increasingly invisible in her own life. Meticulous and heartbreaking, Utility offers a glimpse into the American working class through empathic realism.
This show opens on April 5.
The Nostalgia Will Eat Itself
El Bear Theatre at the Salon at Collaboraction, 1579 North Milwaukee Avenue
Casey Hobbs is living the Millennial American Dream. A dead end job, rent she can't afford, and an overwhelming, soul crushing sense of dread. On the worst tinder date of her life, she meets YouTuber Bryson Lee, a gamer on the verge of success. His new acquisition, a rare vintage console called The ByteBoy33, should catapult him into YouTube superstardom. If they can survive the night.
This show opens on April 6.
Gladiator Fight Night
The Point Theater Project at 1250 West Augusta Boulevard
We invite you come watch as founders and cast members from The Point kill each other for your affection. The best part; you get to decide who lives and who dies. There will also be a raffle and cash bar so come spill some cash with us as we spill blood.
This event takes place on April 7.
Medusa Undone
Otherworld Theater Company, 3914 North Clark Street
Medusa Undone is a dramatization of the little-known Medusa origin story. Before she was one of the greatest mythical monsters of all time, Medusa was a kind, beautiful sea-nymph in Athena's service. Unparalleled in both her beauty and devotion to the Gods, Medusa catches the eye of the charming but narcissistic Poseidon. Interested only in the passions of the spirit, and not the flesh, Medusa has no choice but to reject the greedy God. She not only suffers violence at the hand of Poseidon, but also unknowingly incites a deep-seated jealousy in Athena, with horrific and disturbing consequences. Medusa Undone explores the social problem of rape culture, our tendency to victim blame, and the great injustice suffered by female victims of abuse of all kinds.
This show opens on April 10.
Hannah and Martin
Shattered Globe Theatre at Theater Wit, 1229 West Belmont Avenue
Based on the tumultuous love affair between German-Jewish political theorist Hannah Arendt and her mentor, the celebrated German philosopher Martin Heidegger, this emotionally intense drama focuses on the crisis that erupts when Arendt discovers that her former teacher is using his brilliance and fame to help further the goals of the Nazi Party. HANNAH AND MARTIN is a provocative exploration into the activity of thinking and its relation to passion, love, and politics.
This show opens on April 11.
Rebecca O'Neal
Skyler Higley at The Hideout 1354 W Wabansia
Rebecca O'Neal is a comedian, writer, and former host of the stand up television show WCIU's One Night Stand Up in her hometown of Chicago, IL. She now resides in Brooklyn where she was named among TBS's 2018 Comics To Watch, has performed at Bridgetown, RIOT, Brooklyn Comedy Fest, and New York Comedy festivals, on 2 Dope Queens, written for Vanity Fair, Gawker.tv, Buzzfeed, and Splitsider.com, and has appeared on the season 2 of Netflix's Easy and on Refinery 29′s After After Party. Rebecca has been featured in Elle Magazine, Vulture, Paper Magazine, Bitch Magazine, & NPR and locally in Chicago – The Sun-Times, Tribune, Reader, & Time Out. In Chicago and around the midwest, Rebecca has opened for Maria Bamford, Janeane Garofalo, Arsenio Hall, Hannibal Buress, Michael Che, Roy Wood Jr, Ron Funches, Michelle Wolf, Sasheer Zamata, Jaboukie Young-White, Jena Friedman, Al Madrigal, and more.
This show occurs on April 15.
Baby with the Bathwater
Eclipse Theater Company at The Athenaeum Theater, 2936 North Southport Ave.
Two parents who are completely unprepared for parenthood bring home their newborn baby.
This show opens on April 11.
First Love is the Revolution
Steep Theater Company at 1115 West Berwyn Avenue
Basti is having a rough go of it without his mom, and Rdeca is struggling just to make her first kill. When a 14-year-old old boy and this young fox connect, the world just seems to make a whole lot more sense. Rita Kalnejais' First Love is the Revolution is a wild take on the timeless tale of star-crossed lovers – from different sides of the animal kingdom.
This show opens on April 18.
Language Rooms
Broken Nose Theatre at The Den Theatre (2A), 1331 North Milwaukee Avenue
Ahmed loves America, and he's proud to prove his patriotism whenever possible. He pays his taxes, he dresses for success at the office, and he's made a point to be the best interrogator at this particular government detainment facility. So when a rumor swirls around the water cooler calling his loyalty into question, he works to do whatever's necessary to maintain his reputation as one of "the good ones." But when you're an immigrant, can you ever truly be at home in a country always ready to view you as an enemy? Part The Office, part 1984, LANGUAGE ROOMS examines the paranoia polluting our political climate.
This show opens on April 19.
I'm Gonna Pray For You So Hard
First Floor Theater at The Den Theatre (2B), 1331 North Milwaukee Avenue
Ella is a precocious and fiercely competitive actress with a desperate need to make her father David, a famous playwright, proud. Over the course of a boozy, drug-fueled evening, Ella and David pass the time digging into family history, artistic passion and unspoken fears as they wait for the reviews, but what is unearthed can't simply be reburied. This daring play pulls the audience into the middle of a deeply complicated relationship, exploring how we build and break idealized versions of our loved ones.
This show opens on April 20.
Act 5 Fest! Romeo & Juliet
The Unrehearsed Shakespeare Company at Stage 773, 1225 West Belmont Ave
With our powers combined, we are Romeo & Juliet! Five theater companies come together to reinvigorate the world's most popular play. Quicksilver Shakespeare, Babes with Blades, the Shakespeare All-Stars, Odd's Bodkins, and the Unrehearsed Shakespeare each perform a single act, bringing a never-before-seen blend of variety and vitality to the timeless tale of passion gone awry.
This show is on April 22.
Two Days in Court
City Lit Theater, 1020 West Bryn Mawr Avenue Chicago 60660 (Inside Edgewater Presbyterian Church)
Come for the greatest orator of early America arguing contract law with Satan, stay for the riotous musical farce with a plot too ridiculous to summarize. In THE DEVIL AND DANIEL WEBSTER, adapted for the stage by Stephen Vincent Benet from his 1936 short story. TRIAL BY JURY, a 30-minute comic opera, was Gilbert & Sullivan's first hit, leading to a career for their partnership that produced the classics THE PIRATES OF PENZANCE, HMS PINAFORE, THE MIKADO and many others.
This show opens on April 23.
OTV Presents: Freaky Phyllis & Renee
OTV – Open Television at Chicago Cultural Center, 78 East Washington Street
Freaky Phyllis is a comedic look at what happens when grandma goes bad. Renee is a dark comedy about an elder millennial woman serving as caretaker for her ailing and abusive parents at the expense of living her own life. OTV – Open Television is a non-profit platform for intersectional television. We incubate artists that commercial television networks and art institutions do not develop consistently: artists who identify with multiple communities marginalized by the market and society.
This show is on April 24.
Special: ASL, wheelchair, assisted listening devices, accessibility seating, Free
Black Lab
The Runaways Lab Theatre at OGGI Chicago, 2451 South Oakley Ave
ALIVE AND IN COLOR: a celebration of Blackness and the Black artistic renaissance currently blooming in Chicago. we hope to touch the expansive surface of human experience. perceive us then, perceive us now.
This show is on April 25.
I & YOU
Oak Park Festival Theater at OPEN DOOR Theater, 902 Ridgeland Avenue, Oak Park
One afternoon, Anthony arrives unexpectedly at classmate Caroline's door bearing a beat-up copy of Walt Whitman's Leaves of Grass, an urgent assignment from their English teacher. Homebound due to illness, Caroline hasn't been to school in months, but she is as quick and sardonic as Anthony is athletic, sensitive, and popular. As these two let down their guards and share their secrets, this seemingly mundane poetry project unlocks a much deeper mystery that has brought them together. I and You is an ode to youth, life, love, and the strange beauty of human connectedness.
This show opens on April 26.
Reverse Gossip: A Collection of Pretend Cell Phone Conversations
Walnut Spaceship Studio at the Bridgeport Art Center, 1200 West 35th Street
Reverse Gossip is a staged version of a public performance art project that first started in 2014. As part of the Cell Phone Conversations Project, Barrie Cole wrote over 20 monologues that functioned as one side of a cell phone conversation. A group of performers went out on public transit and performed them. Every outing was an experiment in different ways to perform these pieces. This staging presents the results of those experiments. So come and eavesdrop. Come and stare. Come and get lost. To eavesdrop on a pretend cell phone conversation now call: (708) 669-4710.
This show opens on April 26.
---
Key to our Symbols for Accessibility:
Wheelchair Accessibility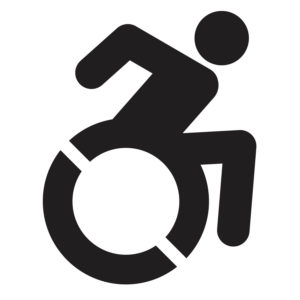 Audio Description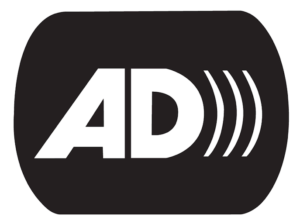 Closed Captioning (CC)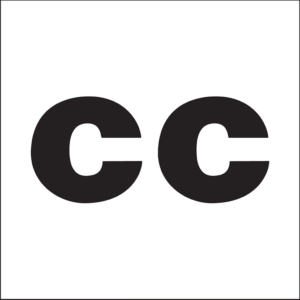 Opened Captioning (OC)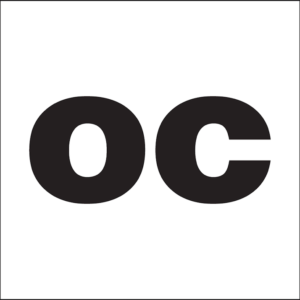 Assistive Listening Systems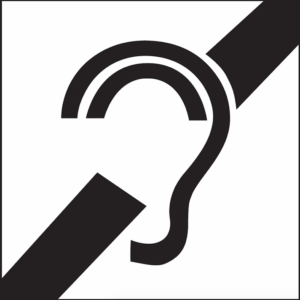 Sign Language Interpretation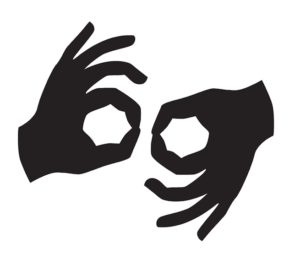 Accessible Print (18 pt. or Larger)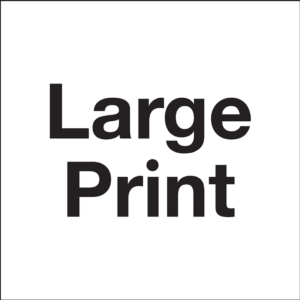 Pay Accessible – Pay What You Can/No One Turned Away For Lack of Funds

Pay Accessible – Free Tickets Available

Pay Accessible – Discounted Pricing (Student, Industry, Senior, etc.)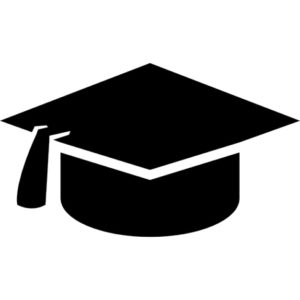 Trigger Warning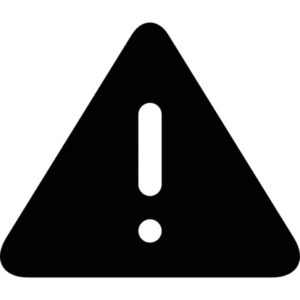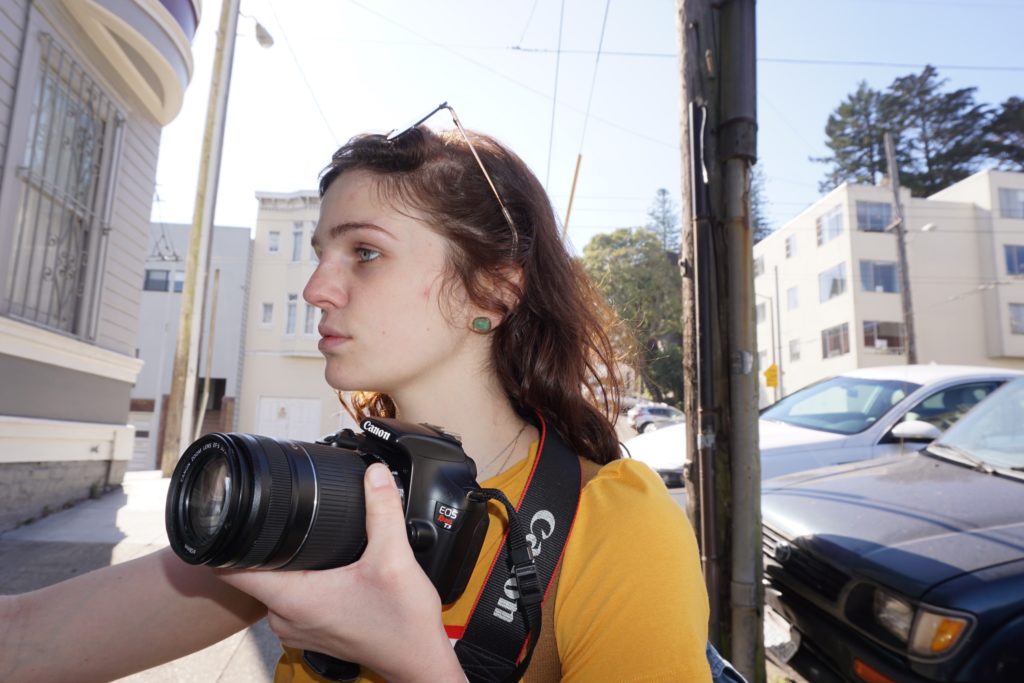 Taylor Imel (she/her/hers) is an Editorial Intern for the DIY Theater section. Her background is in theater and nonfiction writing. She earned a B.A. in acting/minor in nonfiction from Columbia College. Along with interning at Scapi, she works as a research assistant at Crain Communications. She is a big, shameless plant mom and enjoys hefty breakfasts. Family. Ted talks. A good cry. In her spare time, she works on fine-art portraits.