Photos from the Inner Sense Healing Arts Facebook Page
On April 15, 2019, Scapi Magazine sat down with Kelsey Rose Tortorice, co-founder of Inner Sense Healing Arts Collective in Avondale, to talk about what it really means to run a nonprofit, listening to their community and staff to create a truly collective space, and honoring different modalities of self care and healing.

Tortorice and Scapi chose a perfect Monday to meet, because the fifteenth marked Inner Sense Healing's six month anniversary. There are five founding women behind the nonprofit, healing arts collective, where 60 percent of the programming is yoga. Inner Sense also offers a weekly tarot reading class, monthly astrology meetup, sound healings, reiki shares, and group therapy.

"I always forget things, because there's so much," Tortorice said, adding community choir to the list. "So, basically just honoring that there are many different ways for people to access healing in a personal and communal sense and trying to offer as many of those ways as possible, and trying to make it very, very accessible to people."

The women of Inner Sense created their pricing structure deliberately, with accessibility in mind.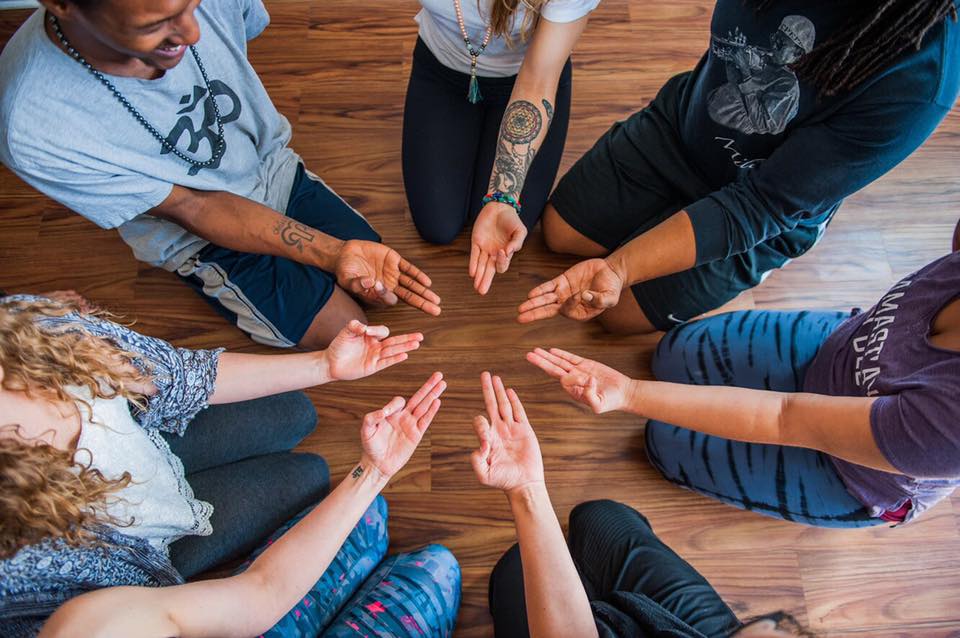 They offer tiered pricing, memberships, packages, and visitors can pay for services on a sliding scale.

"Specifically that fact that we're collectively run is a really big piece of it," said Tortorice. "Obviously, we need to make money, nonprofits don't not need to make money, but the aim is the space and mission over having somebody earning from it."

A few of the founders, Tortorice explained, came from the same yoga studio, one which gained a bad reputation for the owner's immoral business practices. Having had similar experiences, the co-founders wanted a healing space untainted by consumerism.

The collective ownership aspect is essential to Tortorice and Inner Sense. They're not actually owners, but a board of directors, which is inherently and legally democratic.

"The five of us are the ones with the official, legal decision making power. That in itself makes us more of a collective, but everything we do revolves around input from the community," said Tortorice.

Tortorice and her co-founders have legal voting rights over Inner Sense Healing, but decisions about schedules are based on votes and dialogues with the surrounding community. Likewise, compensation decisions are made alongside the very facilitators who will be compensated.

When asked how she first became interested in yoga and healing, Tortorice explained that she had always felt drawn to the peaceful demeanor of "yoga people." She said that she couldn't explain the feeling per say, but she felt like she ought to be one of them. After teaching high school choir full time for three years, she decided she needed to enter a better self care mode.

"Somewhere there was an intersection of, like, I wanna be like a yoga person, and, I need help, that brought me to DVDs of yoga and then, eventually, a studio," said Tortorice.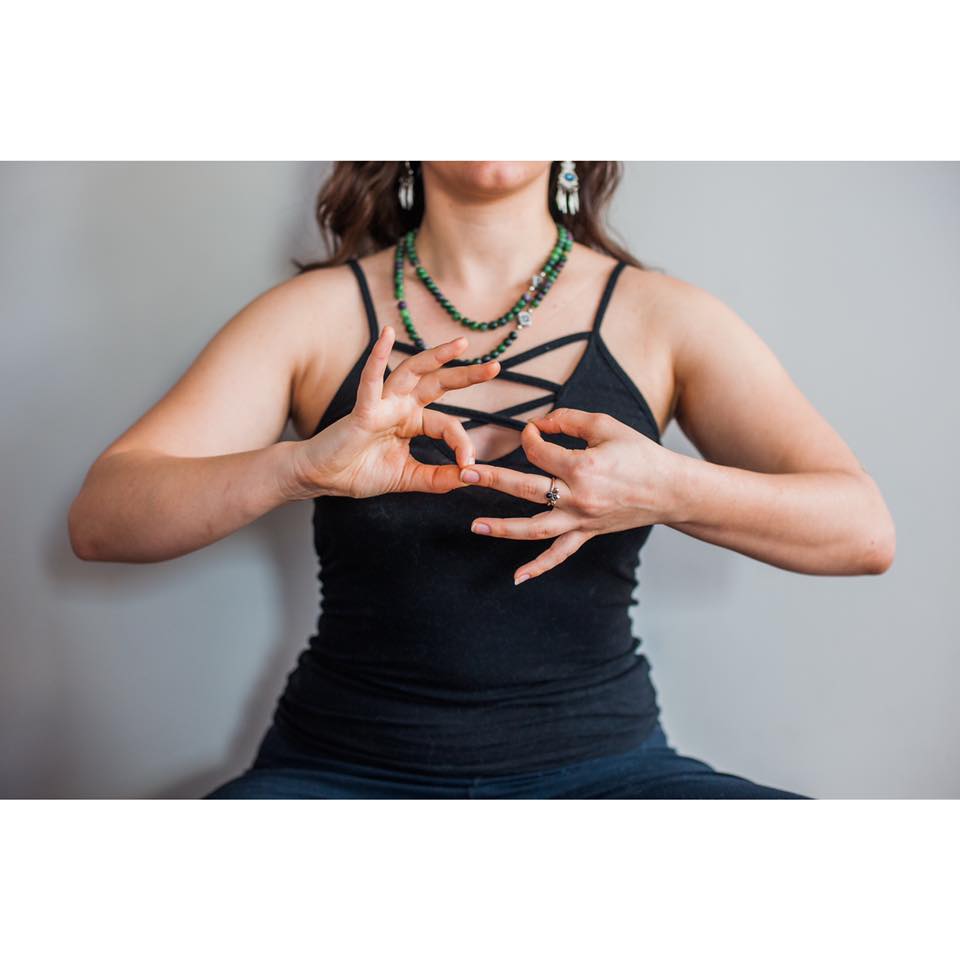 Then, eventually, Tortorice and her co-founders gained the space that is now Inner Sense Healing. The five often compare the time it took to open the collective to a long pregnancy, and opening the space to birth. Part of the gestation was mentally preparing for the unknown and accepting that they knew nothing about what it'd be like to run a nonprofit.

"It was such a release, huge release, amazing, beautiful to have created this thing and to be mothering it together, and now we have it forever," said Tortorice. "And, holy fuck, there's a lot of shit that we have to do to make sure it stays alive."

When she considers Inner Sense's identity, the first thing that comes to Tortorice's mind is the fact that it's women-run. People are stoked that five women created the collective, and Tortorice is stoked to tell visitors things like their wifi name, which is "badassladies."

"I like that about us, and I think it's similar to being able to say we're a nonprofit. We're about decommodifying the healing arts," said Tortorice. "Also, we are badass. We are a bunch of powerful, strong women with a lot to offer."

The Inner Sense women compiled their teaching staff in 30 days. Tortorice said that they built a dream team by hiring people based on their personalities and passions, rather than resumes.

"I guess we must've been thinking a little bit about what kinds of classes we wanted to offer, but just trying to built that dream team of people," said Tortorice.

For the founders, part of decommodifying the healing arts was compiling a staff that represents different backgrounds and identities.

"It's difficult to talk about sometimes, because, you know, inclusivity and diversity are all buzzwords, and, especially as a white woman, I know I'm still not always thinking of it right," said Tortorice. "Essentially, we were just trying to bring in people that we knew we trusted, we knew they were doing good in the world. Also, to really be able to get people that, when you looked at our website and saw who was involved n the space, as many people as possible would see someone that they could immediately connect with or identify with in some way."

During the staffing process, the founders consulted a women's studies scholar for advice on approaching inclusivity without tokenizing people. Their approach was to invite people onto their team without asking them to do specific things. Invite them to the space, and let them choose how they want to be a part of it.

Before opening, they had their staff write on sticky notes what they wanted to do, and built the Inner Sense schedule together.

"That's how we came up with out weird ass schedule," said Tortorice. "I don't know if you've looked at our schedule before, but it's like, meditational hip-hop slam. Like, dance movement therapy followed by Vinyasa flow, and, like, group therapy yoga followed by tarot class."

In the sixth months Inner Sense has been open, they haven't shut down a single class per low numbers. Instead, they work with their staff to troubleshoot why the low turnout might be and collaborate to draw people in. A teacher herself, exploring and sharing different modalities of healing with other women is what she wanted from day one.

"As I was thinking about this journey and what brought me to this group of people, I was remembering that right around when I realized I wasn't going to be a full time music teacher for the rest of my life, and it was a very difficult realization. I got this idea in my head of a community center," said Tortorice. "I had in my head that when I was 50 or 60, oneday, I'd found a little community center, or I would be able to bring in all the things that I love, or all the things that have helped me."