GLENVIEW, Illinois: In June 2019, sculptor Donna Zarbin-Byrne revealed her steel and bronze "Tree of Life" at St. Philips Church. The church, along with the Bilowich family, commissioned the sculpture to honor the late Vikki Bilowich. 
To contrast strength and fragility, Zarbin-Byrne bent steel and bronze into slender branches.
"The steel branches twist and elongate boldly into the woods of the outdoor worship area where it is installed, while the bronze wing-like elements vibrate and move subtlety in the wind," said Zarbin-Byrne. "The 'Tree of Life' sculpture is physically connected to the surrounding forest, appearing to merge back into the environment."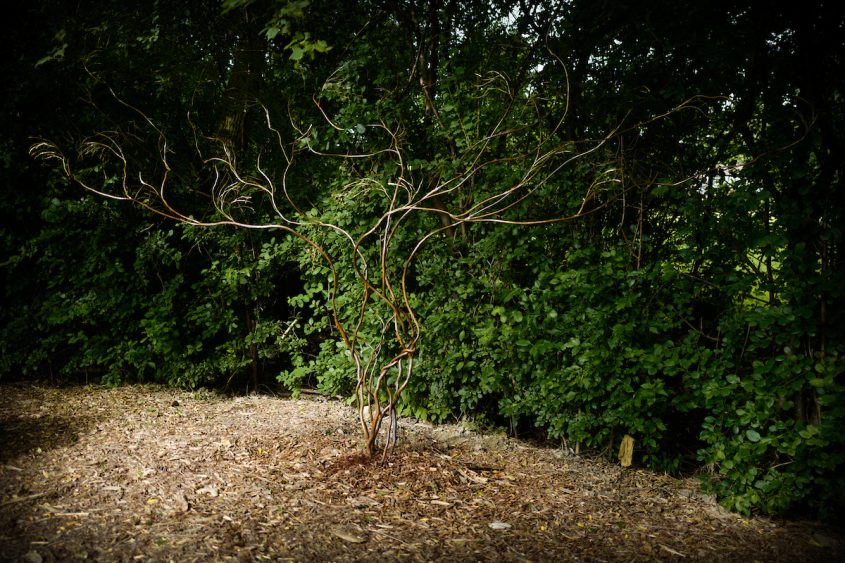 A memorial piece, Zarbin-Byrne's work alludes to the cycle of life. The branches signify flumes of hope and healing for viewers and the Bilowich family.

"Donna has such a creative mind; she really makes on-site installation connect to the location and community with deeper meaning," notes Reverend Kyle R. Severson, of St. Philip Lutheran Church.

The sculpture stands 10' and spans 18′ wide, and can be viewed in the public worship garden of St. Philips Church, 1609 Pfingsten Road, Glenview, IL.

In neighboring Evanston, Zarbin-Byrne's "Aqua Vita" is also open to the public. The installation is a gardenscape that explores themes of water and fire. "Aqua Vita" exists outside of Evanston's Fire Station No. 1 at 1332 Emerson Street.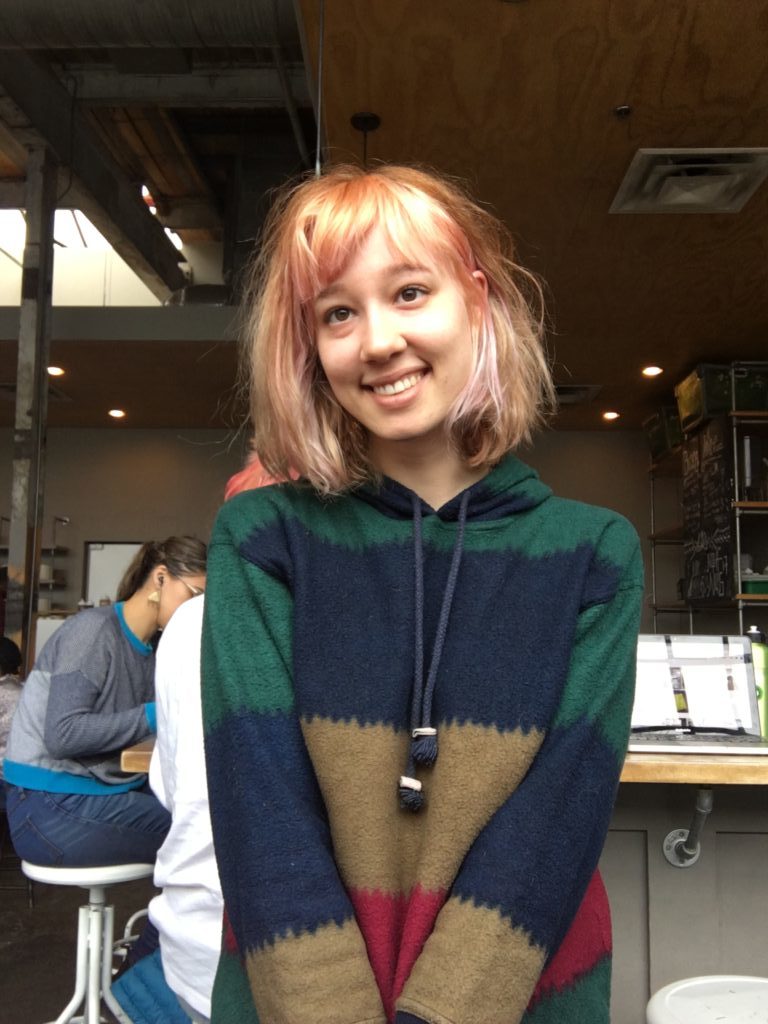 Cajetan Sorich (she/her) is a Chicago writer and performance artist. Lately, she spends most of her time revising her first novel and dancing around her apartment. Caj loves writing short stories and long-form fiction as much as she loves research and reporting. Keep an eye out for her upcoming "creative non-fiction stage play" in MAKE Magazine, and you can catch her perform in VAIL at your local Chi spots.