April 1st, 2020 will be the first day during the Coronavirus pandemic that many Americans, Chicagoans and Illinoisans included, will be confronted with a rent payment they may not be able to afford.
There are many factors that have put folks in this position: some are sick, some industries aren't having people come in, and some industries, like the service and restaurant industry, have completely shuttered and many find themselves laid off.
For the most part, the law surrounding evictions for people in this situation is on a state-by-state basis. The online resource Nolo has a chart of whether any given state has protections for renters during the pandemic. Illinois' Governor, JB Pritzker, made it clear in his Stay at Home order that evictions will not be enforced during the terms of the order.
Pursuant to the Illinois Emergency Management Agency Act, 20 ILCS 3305/7(2), (8), and (10), all state, county, and local law enforcement officers in the State of Illinois are instructed to cease enforcement of orders of eviction for residential premises for the duration of the Gubernatorial Disaster Proclamation. No provision contained in this Executive Order shall be construed as relieving any individual of the obligation to pay rent, to make mortgage payments, or to comply with any other obligation that an individual may have under tenancy or mortgage.
During a separate address, Chicago Mayor Lori Lightfoot asked landlords to give "grace" to tenants and banks to grant relief from foreclosure. The U.S. Department of Housing and Urban Development on Tuesday said it would suspend all of its foreclosures and evictions through April in response to the coronavirus pandemic.
But what about after the Stay At Home order? Or what about if a landlord attempts to evict anyway?
Well in Illinois the law is fairly straightforward. A landlord cannot evict without a court order, meaning any landlord can not take it upon themselves to evict a tenant.
Evictions in Illinois are regulated by the Illinois Code of Civil Procedure, and landlords must carefully follow these procedures in order to evict a tenant.
If the tenant is being evicted for not paying rent on time, the landlord must give the tenant five days' notice to pay the rent (this is called a notice to quit or notice to pay rent or quit). If the tenant does not pay the rent within the five days, then the landlord can proceed with filing an eviction lawsuit, also known as a forcible entry and detainer suit in Illinois (see 735 Ill. Comp. Stat. § 5/9-209).
In New York, many tenants unions are already organizing based on the idea that a hold on evictions won't be enough to bail out renters.
According to Brownstoner, Tenant groups are calling for a statewide halt to rents during the crisis, measures to ensure landlords will not demand back rent and evict people after the eviction moratorium has ended, and direct subsidies to tenants out of work. Some are also in the early stages of planning a rent strike.
"If there is no organized structure, people will be really vulnerable," said Crown Heights Tenants Union member Joel Feingold.
If a tenant has no work and cannot make the rent, Crown Heights Tenants Union organizers suggest talking to neighbors and approaching the landlord as a group, as well as reaching out to a tenant organization in their area.
In Chicago the Autonomous Tenants Union is the place to look, they have been involved with state and city lawmakers on a Right to Recovery package that includes a full rent suspension.
"Local officials can and should enact an indefinite moratorium on evictions, halt all court hearings and filings for evictions and foreclosures, and waive the collection of all rent, mortgage, and utility payments throughout the duration of the crisis. Tenants unable to move during the crisis must be granted automatic lease extensions, and officials must find immediate housing for all those who are houseless and unable to self-quarantine," the ATU said.
There is also a google doc circling for individuals to help organize a Chicago rent strike if necessary, which you can find a link for here.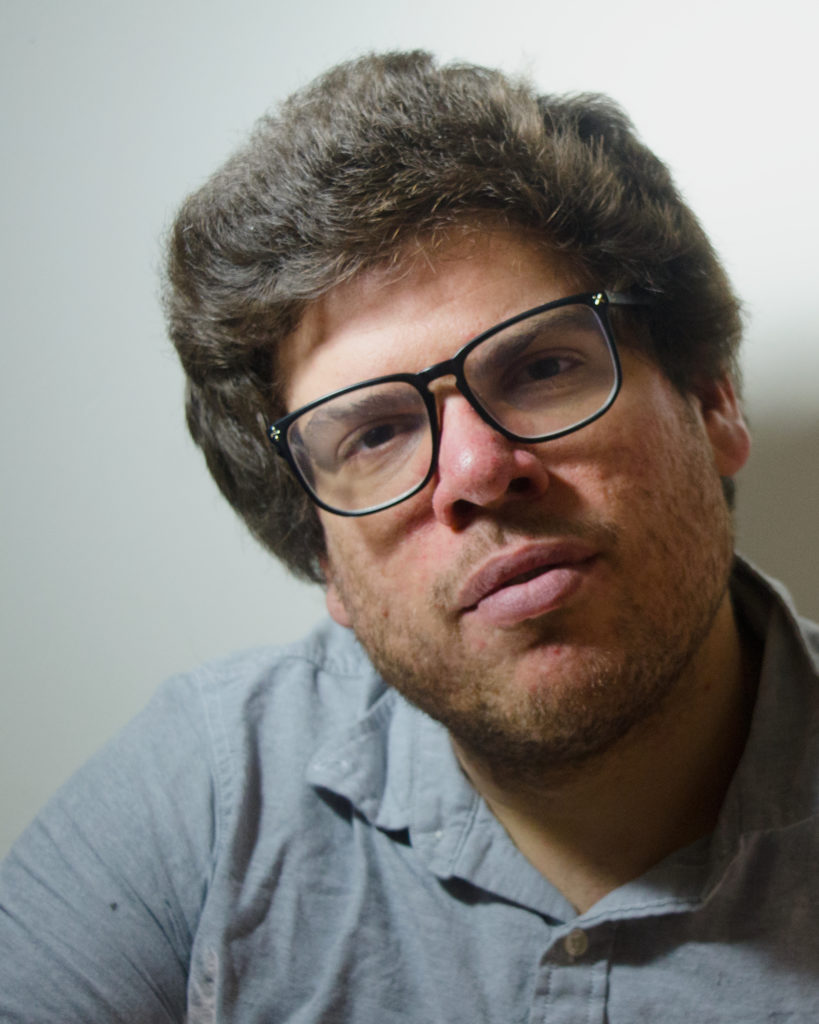 Daniel Johanson (he/him) is a journalist and digital media specialist living in Chicago, Illinois. He serves as Editor-in-Chief at Scapi and in that capacity manages all things content, including writing and editing articles and producing digital content. His most recent work includes the docuseries Heart of a Nation: Tracking Socialism in the Midwest and co-hosting the podcast Scapi Radio. He spends his free time with cats.