photo by Warren LeMay
On Wednesday, Chicago's Appointed School Board voted 4-3 not to end Chicago Police's contract with Chicago Public Schools, working against the movement of activism in recent weeks nationwide to defund the police and pull police in schools in the wake of the murder by police of George Floyd.
Cities like Denver, Minneapolis, Portland, St. Paul, and Milwaukee, have already made the decision to pull the police from the schools in their districts.
According to Chalkbeat, as the board discussed the contract, two rallies Wednesday called for an end to school policing. One, led by the Chicago Teachers Union, included a car caravan downtown. The other, led by youth activists, kept up a steady stream of noise and chanting outside Del Valle's house. All of the board members agreed on the need for a change to school safety, but were divided on how to make that change happen.
Mayor Lightfoot, who ran with a campaign promise to institute an elected school board, put the current board in place last year. At the time, the mayor said in a statement she wants to ensure that "decisions made on behalf of our children are led by those with different perspectives throughout the district" as she prepares to "deliver bold reforms to our public school system."
On Thursday, Lightfoot said she was pleased that elected Local School Councils will continue to have the power to decide if they want police officers in their buildings.
The mayor said it's not for her or Chicago Public Schools CEO Janice Jackson to dictate to schools what they need; that has to be based on unique local circumstances. CPS's Office of Safety and Security will provide the Local School Councils with information to make informed decisions, officials said.
"Really, the vote yesterday was about allowing that process to continue," the mayor said.
Meanwhile, many question why Chicago still has an appointed school board and point to it as one of the institutional bastions keeping Chicago's decision making against police brutality behind the rest of the nation.
47th Ward Alderman Matt Martin took to twitter to support #PoliceFreeSchools, saying the fight for removing the police from public schools and the fight for an elected school board go hand in hand.
Many feel that an appointed school board cannot by its own nature be truly representative. While it makes its decisions democratically, it is not beholden in any way to the actual civilians it represents and in turn does not need to weigh their concerns as heavily.
According to a report shared on Twitter, one Chicago Board member all but confirmed this when he said he was flooded with mail on this issue but ultimately ignored it when it came time to vote.
According to the Tribune, part of the blame for the continuation of an appointed school board falls on state government. The House passes a bill to strip the mayor's power over the Chicago Board of Education, but it's ignored in the Senate. The Senate approves its own take, but the House doesn't consider it. Both chambers win political cover without resolving the issue.
A 2015 Tribune poll found 76 percent of voters favored the idea. Later that year, in the city's general election, 89 percent of voters in 37 city wards (more than 283,000 people) cast ballots to support an elected board in a nonbinding referendum.
The board will have another chance to discuss the issue when the contract comes up for a renewal vote in July or August, district leadership said Wednesday, and next week, the city council will hold a hearing on school police.
In addition to students, parents, and educators, an unusually large number of Chicago City Council members spoke at the meeting.
Ald. Andre Vasquez, 40th, asked what the board's response would be if a school officer pressed a knee into a student's neck for nearly nine minutes, and called it a "straw person idea" to argue police need to be in schools in case there was a shooter.
Pointing out not all CPS schools have officers, Ald. Rossana Rodriguez Sanchez, 33rd, said the schools that do have police presence are among those where children are already the most traumatized.
Ald. Carlos Ramirez-Rosa, 35th, said many of his colleagues who spoke in support of school officers drew from anecdotes, but said, "We need to be driven by research. We need to be driven by evidence, and the evidence says very clearly the impact of police officers in our schools is negative."
South Side Ald. Roderick Sawyer, 6th, has also submitted a City Council ordinance that would sever the city-school tie.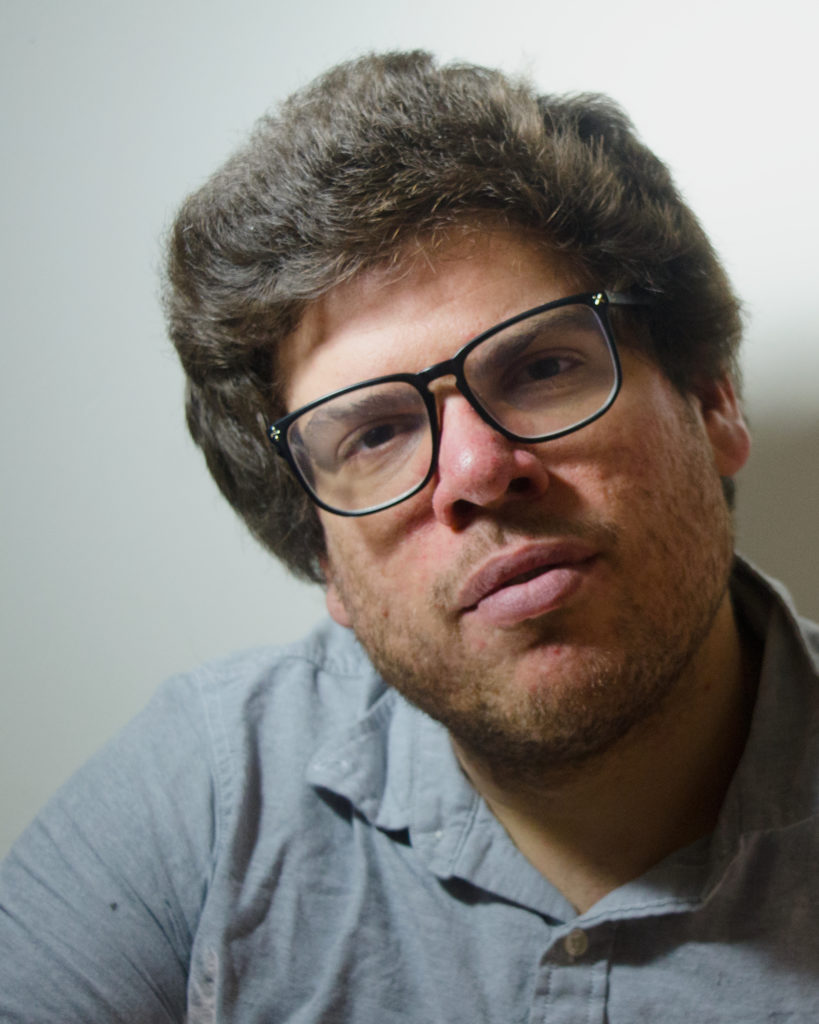 Daniel Johanson (he/him) is a journalist and digital media specialist living in Chicago, Illinois. He serves as Editor-in-Chief at Scapi and in that capacity manages all things content, including writing and editing articles and producing digital content. His most recent work includes the docuseries Heart of a Nation: Tracking Socialism in the Midwest and co-hosting the podcast Scapi Radio. He spends his free time with cats.