As many cities across the country continue to tackle the reality of police brutality throughout the country in the wake of the deaths of many by the hands of police, how we respond to crises is being rebuilt by some cities.
According to @marcus.dipaola on TikTok, Denver police department just finished the first six months of an experiment where they hired a mental health professional and a paramedic to respond to mental health 911 calls.
The police chief says the experiment was a success because it let cops respond to violent crime instead of arresting people having mental health crises.
"The team responded to around six incidents every day, Monday to Friday. Police Chief wants to expand the plan to all neighborhoods and make it 24/7 instead of just during the day," di Paola said.
Under the Support Team Assisted Response (STAR) program, health care workers are dispatched in lieu of police when responding to incidents involving issues with mental health, poverty, homelessness or substance abuse. STAR providers only respond to incidents in which there is no evidence of criminal activity, disturbance, weapons, threats, violence, injuries or "serious" medical needs.
During the first six months of the program, from June 1 to November 30, health professionals responded to 748 calls, including trespassing, welfare checks, narcotic incidents, and mental health episodes, according to the report. None of those cases required help from Denver police and no individuals were arrested.
"That's 748 times fewer that the police department was called, meaning we can free up law enforcement to do what law enforcement is supposed to do, and really what law enforcement is good at, and that is addressing crime issues, violent crime, property crime and traffic safety," he said. "…You have a safer community and you have better outcomes for people in crisis."
With calls to defund the police in many cities still ringing strong in the ears of those with political power, successes like Denver's prove that this work has tangible results nationwide.
Something like this hasn't been attempted in Chicago before, but many advocates point to the Crisis Assistance Helping Out On the Streets (CAHOOTS) has provided mental health crisis response in Oregon for the past 31 years.
"If you really want to reimagine policing and move towards alternatives for policing, you have to do a lot more than just eliminate some vacant positions," said Ald. Carlos Ramirez-Rosa (35th).
Chicago's 2021 budget does include a pilot program for a non-police first responder system that was advocated for by DSA-Backed candidates like Rossana Rodriguez, and is only possible from the tireless work of activists throughout the city.
Rodriguez also criticized Chicago police's systemic involvement in responding to a wide variety of situations, such as homelessness, substance abuse and mental health emergencies.
"That has created a huge problem because we have continued to allocate resources to use police but we have not been allocated the same amount of resources to make sure that people can have a response that is public health based," Rodriguez said.
Instead, the #TreatmentNotTrauma policy proposal would explore the creation of a 211 call in system for crisis that can be responded to rapidly by trained healthcare professionals. The policy would lift a weight off the police department and their officers and help mitigate the swell of crisis calls that come through 911 dispatchers.
Through the proposal the network of public mental health centers will expand to include enough facilities to serve the full City of Chicago and will include community and consumer oversight through the establishment of a community advisory council at each center.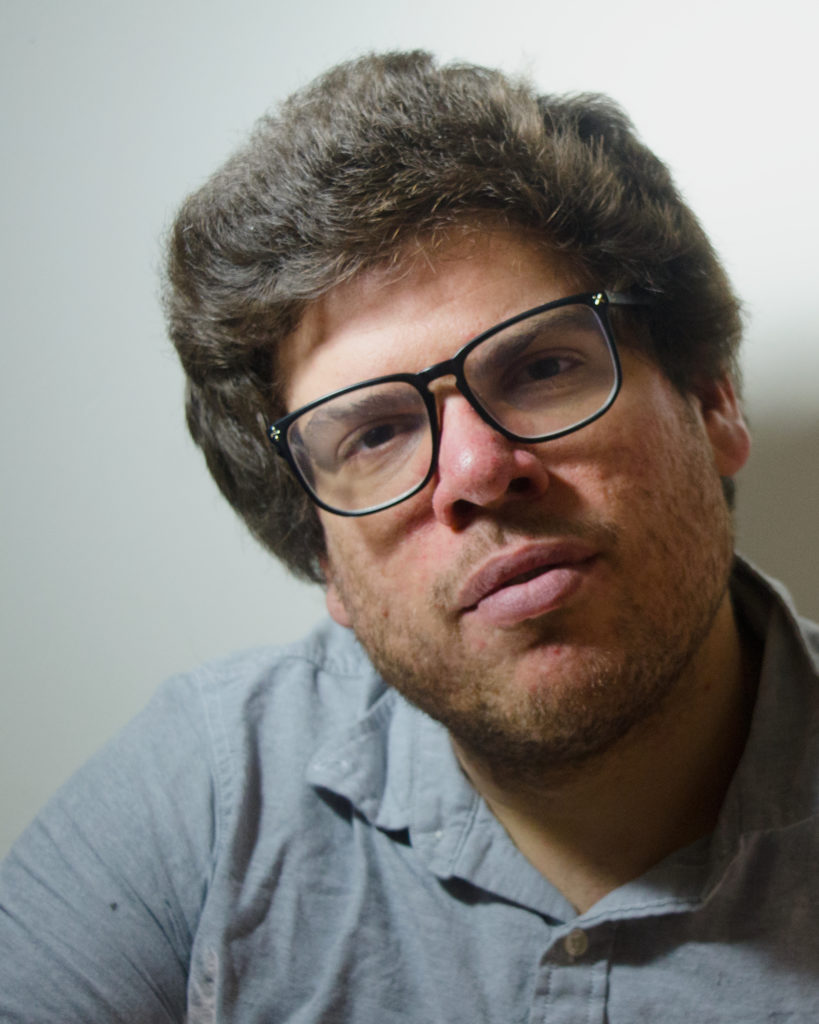 Daniel Johanson (he/him) is a journalist and digital media specialist living in Chicago, Illinois. He serves as Editor-in-Chief at Scapi and in that capacity manages all things content, including writing and editing articles and producing digital content. His most recent work includes the docuseries Heart of a Nation: Tracking Socialism in the Midwest and co-hosting the podcast Scapi Radio. He spends his free time with cats.