Three years ago filmmaker Coco Wallace had an idea.
A concept for a film that finally, after three long years, is coming to fruition. "Scantily Clad," a short film, follows the narrative of three people who live together and undergo some "pretty rapid changes in a fairly short amount of time."
Vague? Yes. But the impact of the film's messages resides in that vagueness.
"Scantily Clad" is an abstract queer film, according to 27-year-old Wallace.
Wallace does not utilize a lot of dialogue in their work. They believe there are only three audible lines—as well as one line that is whispered and largely inaudible—in this new work. Each line is simply one character uttering another character's name.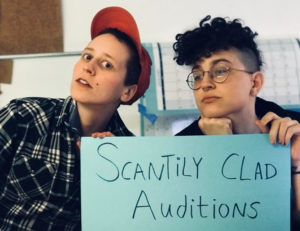 This is their first, major, self-written and directed project since graduating from Columbia College Chicago in 2013.
It represents the kind of independent artistic vibe that Wallace craves as a filmmaker.
For Wallace hustling every day to make ends meet and still make their art is worth it because it gives them the freedom to make the art as they see fit. If they were part of a big studio that might not be possible.
"[I] work all weekend and then have Tuesday and Wednesday off and I struggle to make a consistent paycheck but I think it's so much more fun, Wallace said. "You can do more artistic stuff."
・・・
How long have you been working on the film?
Wallace: I had the idea three years ago, but started working on it three months ago.
It started slowly, but it's really picked up in the last month. It's been crazy. I'm constantly emailing people, location scouting, doing auditions and meetings.
Do you think people underestimate how long it takes to make a short film?
Wallace: Yes. I think people underestimate how much effort it takes to make anything short, but it depends on the film and filmmakers.
If you want a quick thing, you can film it in three days; but for me,if I do this I want to do it well. If it means three months of work—fine. I want this to be really great. I'm really confident in it and I'm confident in the people helping me. It does take a lot of work—for a good reason.
Why "Scantily Clad" as a title?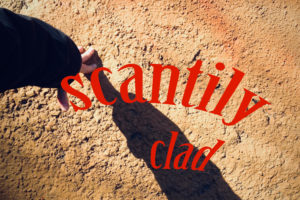 Wallace: It physically applies to the film—and emotionally. There are a lot of wardrobe changes [for] the main character that are really important to the theme and what they're going through. Mentally and emotionally, they are becoming more vulnerable and going through changes.
Physically and mentally, all the characters are going through this reveal of who they really are—without speaking.
It's really powerful and about becoming naked.
How would you describe your filmmaking aesthetic?
Wallace: I would like to say poetic and bizarre.
I'm a weird person so you can definitely can see that.
I also don't like dialogue… I'm very dramatic.
The film is described as "experimental/stylized" – what does that mean to you?
Wallace: It's a very queer film as well. There aren't many of us, so we're trying to include queer actors. It's experimental in the camera movements and the shots, which will be a little funny and different. Not just wide shot or close up or 'cover this character.' They will be superimposed or tracking.
I'm a fan of doing a slow motion thing. It'll be very fun to watch. It's just very experimental in almost everything—including wardrobe and makeup.
You mentioned wanting to "step away from money" in production. What does that mean? Were you successful in it?
Wallace: A huge thing that I've been thinking about lately—and talking with friends about—is just stepping away from money and how that can work in something artistic, like a project.
Because we don't have money, we have to do it this way.
It can happen for various reasons, like if you don't know someone and they give you something—you have to take it. But if you're working or collaborating with the community and friends, you can trade or barter with each other. You can trade time, which is great and it's very appreciated.
I've had people say "I could help you out—and could you do sound for me on a project I do in the future?"
Trading and bartering is a huge thing I'm trying to do. I'm basically self-funding this [film.] I didn't have time to get  a grant, benefactors or a Kickstarter.
I was stressing out about it.
If you work on a project with me I can't pay you—but I can help you.
Another point is to try not to stop a project because you don't have money and are freaking out about it.
I wouldn't have started this project if I had focused on that. I put it off for three years.
The idea was in my head and I casually mentioned it to filmmaker friends. One of them was finally like "just make it! You haven't made a film since film school."
…
The third point with this is that your friends and community want to help you.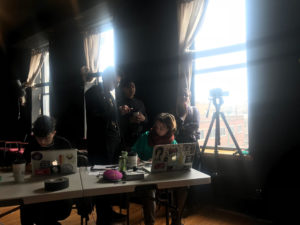 But it's hard to ask for help for some people—myself included. You don't think you're worth it. I think people want to help—you just have to ask.
With everybody in the community, I feel like we have enough resources. We just need to distribute them accordingly and politely.
Do you see the film industry at large becoming more inclusive? If so, how so? If not, how could the industry do better?
Wallace: I've worked on a lot of films or commercials with mainly female or femme crews, which is great. I really like that, but I want to work with queer crews or people who don't work on films a lot.
It's funny, because I'm queer, so I go to queer events and festivals and this and that, but in the general public, we are .2 percent of the world. It's really small. And we need to tell our stories. Everyone should feel that and tell [their] stories.
I'm trying to do that. Hopefully it helps other people start writing scripts and help each other out.
・・・
Wallace hopes the film will be ready to view by June 2018.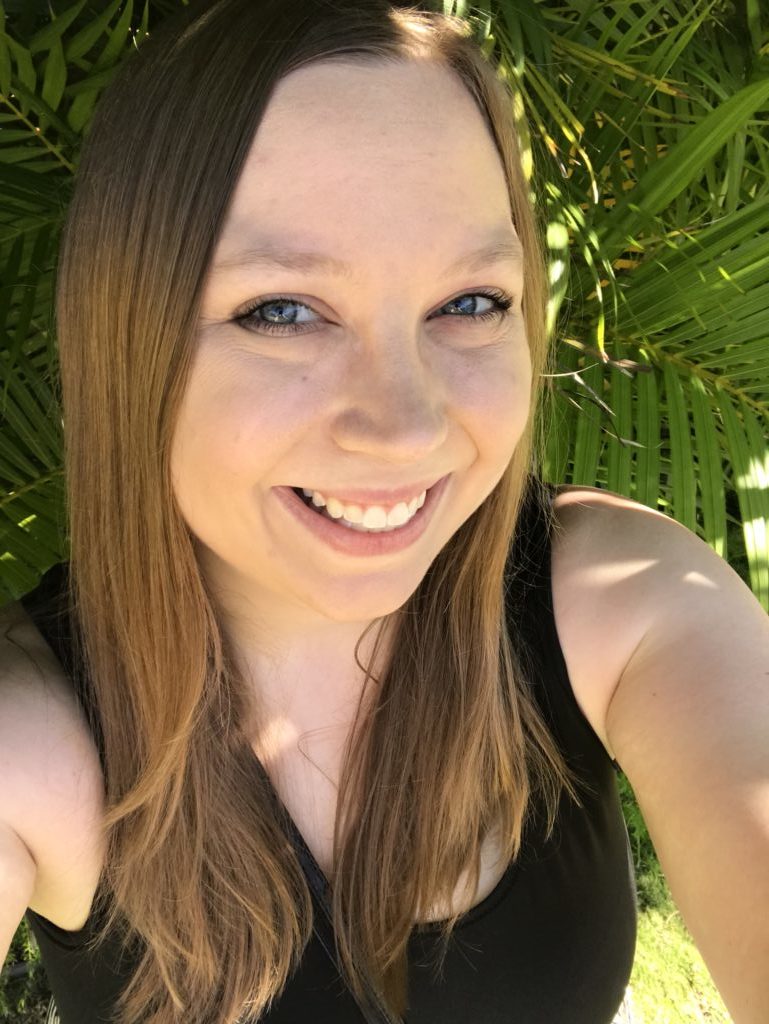 Amanda Finn (she/her/hers) is a contributing theater writer and social media manager for Scapi Magazine. She is also the Illinois editor and venue relations coordinator for Footlights Performing Arts Magazine. When she isn't writing Amanda is usually off admiring Chicagoan wildlife (yes, like the pigeons) or spending time with her husband and pet bunnies. Feel free to connect with Amanda on her Facebook, Instagram or Twitter.