Pictured above: Albany Park Theater Project presents world premiere of "OFRENDA"/Credit: Albany Park Theater Project
Our DIY theater recommendations for the month of April:
"Four by Tenn – A Tennessee Williams One-Act Festival"
AstonRep Theatre Company at Strawdog Theatre Company, 1802 West Berenice

Kicking off on what would have been Williams' 106th birthday, this production explores some of the playwright's lesser-known works, ranging from his early years as an unknown writer to later in life, offering a fascinating perspective on what made him one of our all-time great writers.

The production runs through April 4.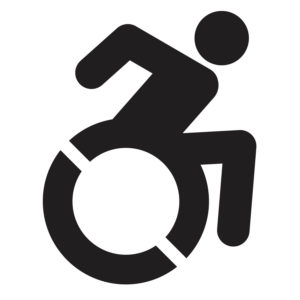 "Bad Girls: The Stylists"
Akvavit Theatre at Strawdog Theatre Company, 1802 West Berenice

In this black comedy, five women play 28 characters as they work through the absurdities and trials of trying to be a "good girl" in modern society: a professional success, a perfect mother, the right kind of feminist.  As the women's stories begin to unravel, the play examines what we owe to ourselves and each other, the difficulty of forming true connections, and all the ways in which we fail.

The production runs through April 14.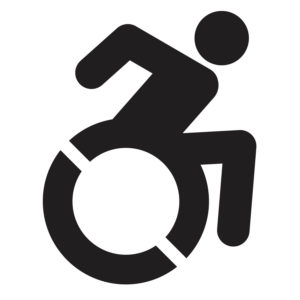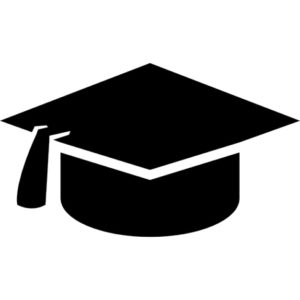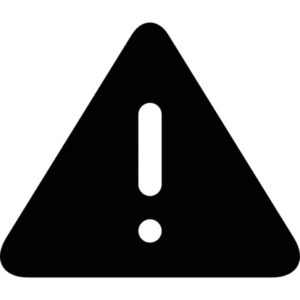 "This, That, and The Other Thing"
On The Spot Theatre Company at Berger Park Coach House Theatre, 6205 North Sheridan Road

A play within a play, comedy is taken to hyperbolic proportions as the characters negotiate questions of status, power, and control, on two levels of reality at once.

The production opens March 31.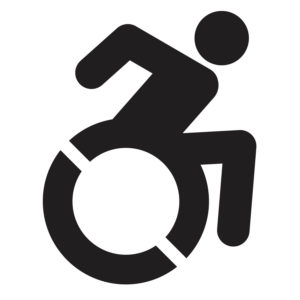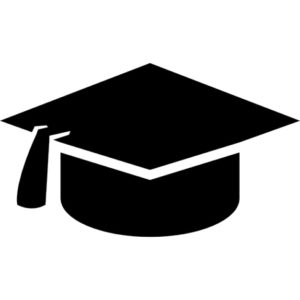 "Guess Who's Coming to Dinner"
The Court Theatre, 5535 South Ellis Avenue

Matt and Christina Drayton live a modern, white upper-class life in 1960s San Francisco, but their comfortable life is muddled when daughter Joey returns home with John Prentice, a black physician whom she has known for ten days and intends to marry. Suddenly, their longtime progressive values are challenged; Matt and Christina find themselves facing difficult personal questions about the future of their daughter and their family. And unfortunately for the Draytons, Joey and John aren't their only surprise guests coming to dinner.

The production runs through April 15.
"Meet Juan(ito) Doe"
Free Street Theater at FST Storyfront 4346 South Ashland Avenue

Meet Juan(ito) Doe is by and for the city of Chicago, specifically the omni-present but under-represented Mexican immigrant and Mexican-American communities. Chicago's population is one-third Latino with over 80% of that population being of Mexican descent. Gamboa conceived Meet Juan(ito) Doe to fundamentally debase notions of artistic legitimacy as well as pose elemental questions about how we can think of art and art-making, ownership and the objectives of art.

The production runs through April 20.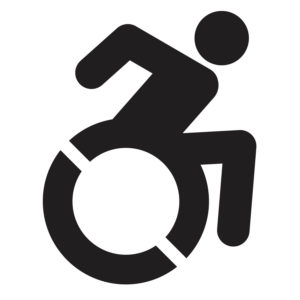 "Hang Man"
The Gift Theatre Company, 4802 North Milwaukee Avenue

The community of a backwoods Southern town grapples with the murder of a Black man who is found hanging in a tree. As events unfold, the hanging mystifies the people of the community, forcing them to confront their complicity in this man's horrific demise. Osei-Kuffour's darkly comical, heartbreaking play, which recently made the prestigious 2017 Kilroy's List, uses absurdity to explore racism, sexuality, and the parts of American history we would all like to forget.

The production runs through April 29.
"hang"
Remy Bumppo Theatre at Greenhouse Theater Center, Downstairs Mainstage, 2257 North Lincoln Avenue
Three people. One room. One woman's unspeakable decision in the balance. As words break down in the face of human suffering, an unnamed woman is ushered into a strange government office in order to make a devastating decision. debbie tucker green's darkly humorous and shatteringly poetic 2015 hit from London's Royal Court places us on the raw knife-edge between justice and retribution.

The production runs through April 29.
"Cornerstone"
Nothing Without A Company at Artspace 8 in the 900 North Michigan Shops

Cornerstone Lecture Series Consideration Managers encourage participants to become "the architects of their own lives" through training exercises and group discussion. The talk begins like any other, but as the Consideration Managers become more ruthless and belligerent, the attendees begin to rebel. What follows is an epic struggle for dominance and power.

The production opens April 5.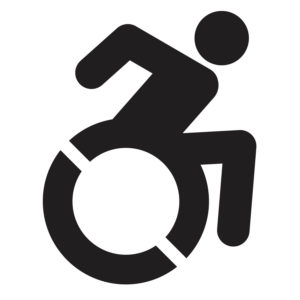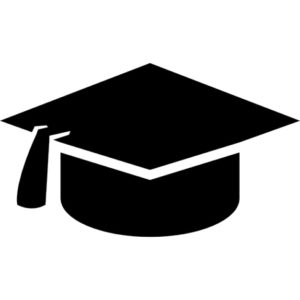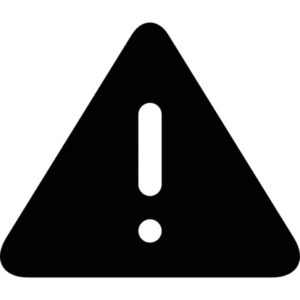 "Down the Rocky Road and All the Way to Bedlam"
Otherworld Theatre at Nox Arca Theatre, 4001 North Ravenswood Avenue

In a distant but possible future, a broken family struggles to cope with the inevitable death of one daughter and the conflicted consciousness of the other as they travel Down the Rocky Road and All the Way to Bedlam.

The production opens April 5.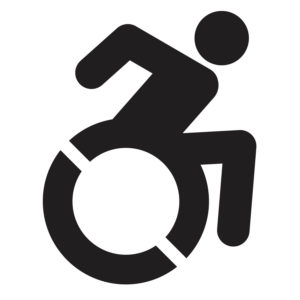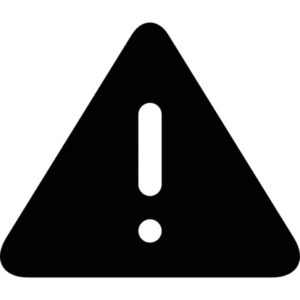 "9 to 5 The Musical"
Firebrand Theatre at its residency, The Den Theatre (Bookspan Theatre), 1331 North Milwaukee Avenue

Based on the 1980 hit movie of the same name, 9 TO 5 THE MUSICAL follows three unlikely friends as they take control of their office and learn there is nothing they can't do, even in a man's world. Filled with Dolly Parton's signature songs and packed with laughs, this heartfelt story still rings true today.

The production opens April 7.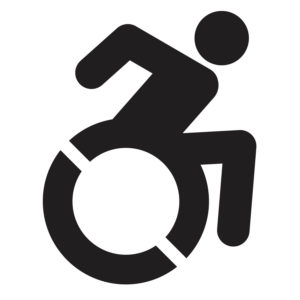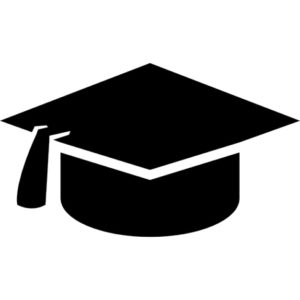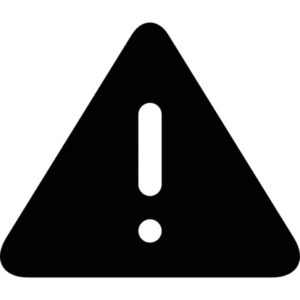 Rotating Repertory: "Ghost of War" and "Letters Home"
Griffin Theatre Company at the Den Theatre, 1331 North Milwaukee Avenue

"Ghost of War:" Ryan Smithson joined the Army Reserve when he was seventeen. Two years later, he was deployed to Iraq as an Army engineer. In this extraordinary and harrowing adaptation, this production follows one GI's tour of duty inside a world that few understand. Based on Smithson's best-selling novel, this unforgettable story about combat, friendship, fear and a soldier's commitment to his country peels back the curtain on the realities of war.

"Letters Home:" Celebrating its 10th anniversary, Griffin Theatre's critically lauded production puts the soldier experience in Iraq and Afghanistan front and center by bringing to life war letters written home. Seen by more than 100,000 people in more than 100 cities since its first performance in 2007, the Griffin is proud to have this production come home for Chicago audiences to experience once again.

The productions open April 7.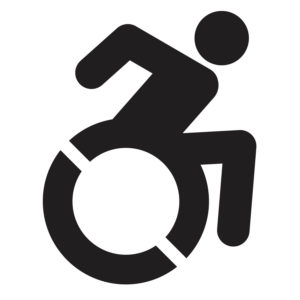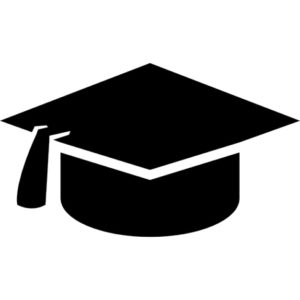 "Spring 2018 Open House"
High Concept Labs at Constellation/Links Hall, 3111 North Western Avenue

As temperatures rise this spring, High Concept Labs brings the people together for some of the hottest new art in town. Get right to the action at HCL's Spring Open House, where you'll meet & greet dozens of current and former Sponsored Artists as they share a mix of their innovative works in progress and entertaining final pieces with you.

This open house is on April 11.
"Dissolution"
Runaways Lab Theatre at D.C. Torium, 3026 West Armitage

The play is about Ralph, who is 51, a virgin and goes to AA everyday even though he doesn't drink. Throughout the play, Ralph discovers how small the world really is- even in a big city like Chicago- that he feels like he could just dissolve.

The reading will be on April 13.
"Homeset"
Pop Magic Productions (Location will be revealed upon ticket purchase)

"Homeset" is a recurring quarterly salon series that gives three artists space to showcase their works in progress, lesser practiced skills and interests in a casual atmosphere. Artists flourish when they are in conversation with one another, and experiencing and examining one another's work — especially in times of social and political unrest.

This event will be April 14.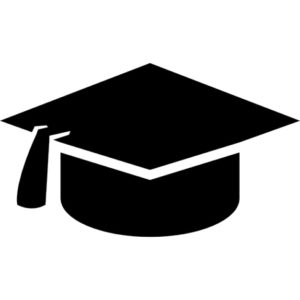 "The Passing"
Three Cat Productions at the Berger Park Cultural center

As part of Next Draft: A New Staged Reading Series, a new play by Gabriella Bonamici will be read as part of Three Cat Productions' commitment to new work and is meant to be an extension of the Chicago New Work Festival.

The next reading will be April 16.

"Richard III"
Midsommer Flight and Unbound Theatre Company at Galway Arms Irish Bar and Restaurant, 2442 North Clark Street

As one of Shakespeare's most popular history plays, this reading will employ a diverse, adaptive cast in telling the story of the political scheming, ascent to the throne and short reign of the 15th Century English monarch.

This reading will be held April 23 and 30.

"How to Use a Knife"
Theater Wit at 1229 West Belmont Avenue

In the chaotic kitchen of a Wall Street restaurant, Chef George is trying to stay sober and keep the cross-cultural kitchen staff churning out orders on time. While dealing with two trash-talking line cooks, a naïve busboy and a jerk of a boss, George strikes up a surprising friendship with an unassuming dishwasher. The heat is turned up when secrets from their pasts are exposed.

The production opens April 26.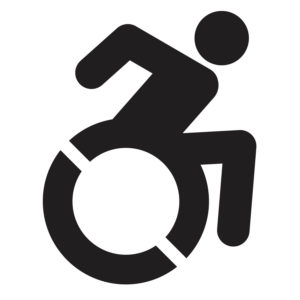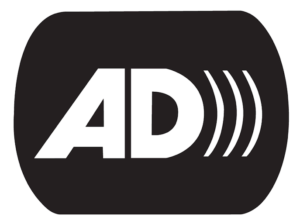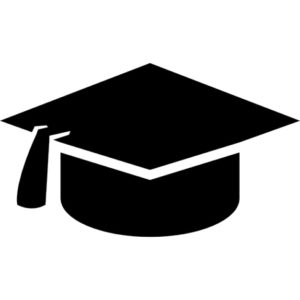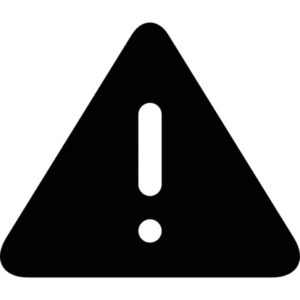 "Birds of a Feather"
Greenhouse Theater Center with North Central College

It takes two to Tango. Roy and Silo are your typical gay American dads with one noticeable exception: they're penguins! No strangers to the spotlight, these two Central Park Zoo chinstrap penguins have partnered and adopted an egg, but will they be able to raise little Tango together? A heartwarming and surprising tale, it is based on the true story that became one of the most banned books in the U.S.

The production opens April 27.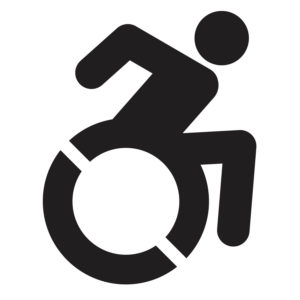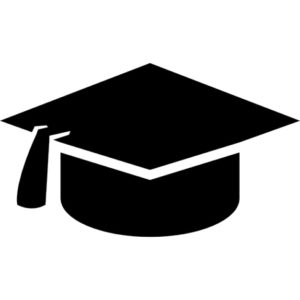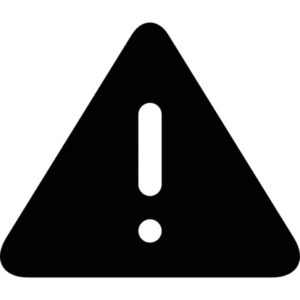 "Ofrenda"
Albany Park Theater Project at The Laura Wiley Theatre at Eugene Field Park, 5100 North Ridgeway Avenue

In Ecuador, a girl coats herself with chicken feathers so she can fly across borders in search of her father. In Chicago, a boy hears his family dream of the day they can go back home and wonders, "Where is home if not here?" In Damascus, a teen teaches herself English as the bombs and gunfire of civil war creep ever closer. At a fancy Chicago University, years before "undocumented and unafraid" or DACA, a new student hangs La Virgencita in her dorm room, telling no one the secret of her status. At an American Embassy, a young woman interviewing for a visa denies the culture burning fervidly in her heart. In front of ICE headquarters in the Chicago Loop, a grandmother gives a press conference vowing to fight a deportation order.

The production opens April 25.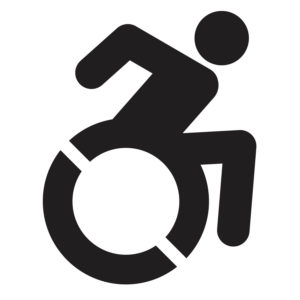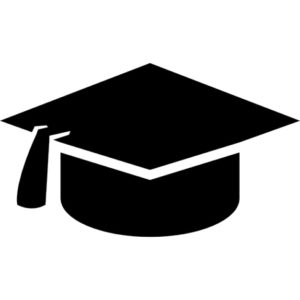 "Reality is An Activity"
Theater Oobleck at the Den Theatre, 1331 North Milwaukee Avenue

Mirena and Helena are selected to repair the current state of affairs. Their aim: to develop technologies that will stop everything from sucking forever. When they discover a way to use language toward this goal, particularly poetry written by Wallace Stevens and William Carlos Williams, their project turns into something wholly different from what the Foundation bankrolling them had in mind. A world premiere by critically acclaimed Chicago writer and performer Barrie Cole, Reality is an Activity is a play about imagination, humanity, friendship, and permission.

The production opens April 27.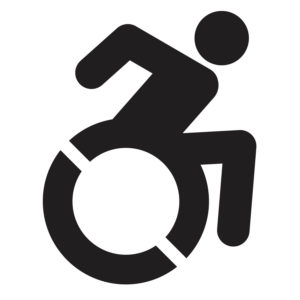 "The Shit Hole"
This is a moving variety show that showcases 25-30 constantly changing performers at each of the productions, each doing 4 minute sets. If sensitive content is included in a set, the performers provide a trigger warning before their set. Because the show moves around to different locations, wheelchair accessibility is not guaranteed.

There are typically one to three shows per week. Message

shitholeinfo@gmail.com

for details.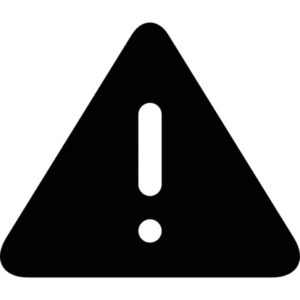 If you would like to be featured in future Scapi upcoming monthly productions lists, please email and/or add danielle.levsky@gmail.com to your distribution list and send along the accessibility options that are available in your show.
---
Key to our Symbols for Accessibility:
Wheelchair Accessibility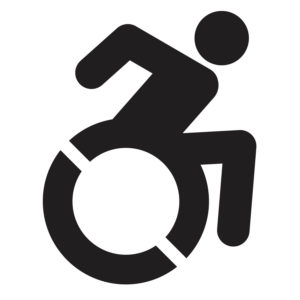 Audio Description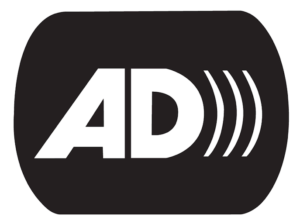 Closed Captioning (CC)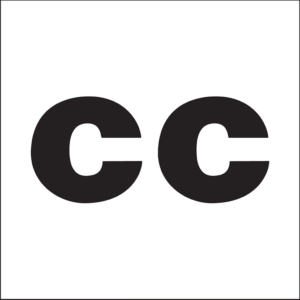 Opened Captioning (OC)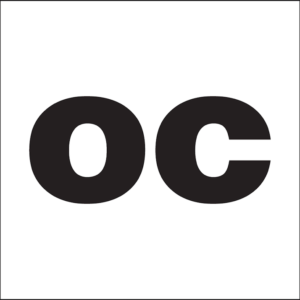 Assistive Listening Systems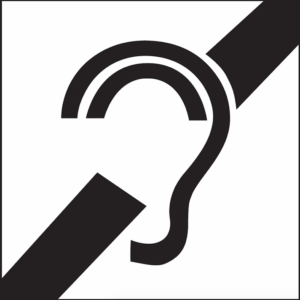 Sign Language Interpretation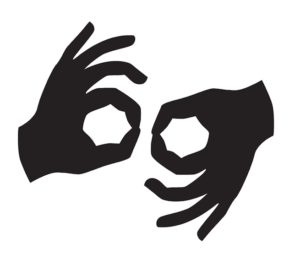 Accessible Print (18 pt. or Larger)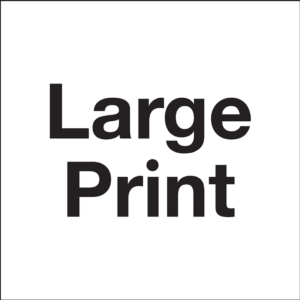 Pay Accessible – Pay What You Can 

Pay Accessible – Free Tickets Available 

Pay Accessible – Discounted Pricing (Student, Senior, etc.)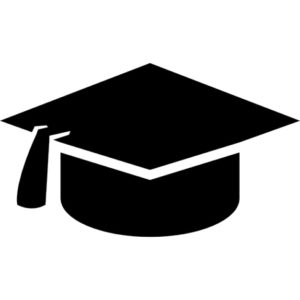 Trigger Warning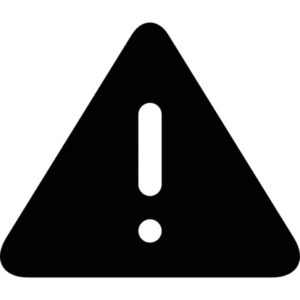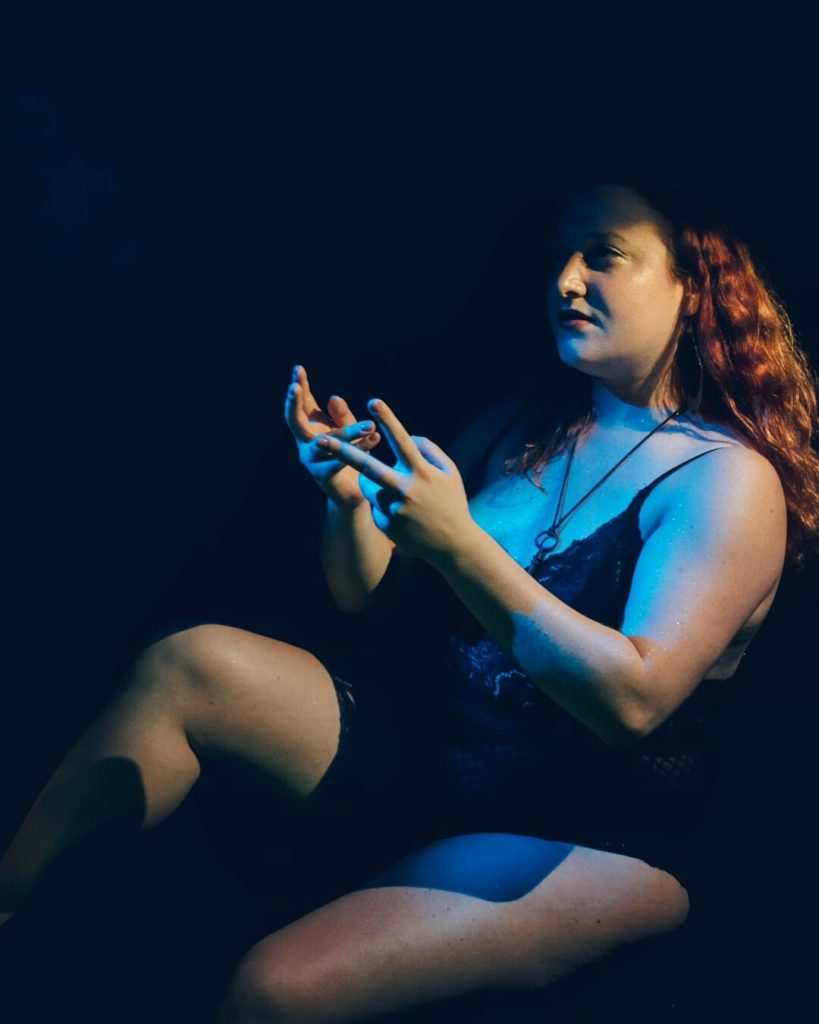 Danielle Levsky (she/her/hers) is the Theater Editor of Scapi Magazine. She is a feminist, Jew, poet, essayist, performance artist, and instructional designer. In addition to her work at Scapi, she has covered community news, arts reviews, lifestyle editorials, and cultural events for several publications. Between February 2018-2019, she completed a fellowship where she wrote a collection of community-engaged essays about her identity and heritage. She also writes typewriter poems on demand with Poems While You Wait. Follow her on her poetry Instagram to read some works in progress.