Pictured above: María (Steph Vondell) and Lola (Allyce Carryn Torres) escaping the flood/Photo: Anthony Aicardi
When I was little, I use to run around a massive backyard catching fireflies with my brother. The days between us all were harmonious and constant as there was something special about these summer nights. Maybe it was the freedom of being a kid, or the close bond that I had with my brother, but as I grew older, I realized there was something else occurring. During these times of such amicable liberty, I had the power to be whatever and become whatever I wanted. My ability to self-reflect was not yet installed, and in turn, my imagination and sense of self was far and wide.
The journey of self-reflection is continuous and can be difficult to concrete. There are many factors in life that change the path we so think we are made for. Other times we don't learn the skill sets or habits to become completely distinctive in ourselves. For we get attached to others beliefs (the media and/or other's thoughts) and begin to lose track of own notions.
For their 2018 summer season, Something Marvelous premiered the winner of Mexico's "Premio Bellas Artes Mexicali de Dramaturgia," Firefly Love. This show not only portrays a young girl's (needed) reflection of herself but in a way, produces a self-reflection for me to partake in.
"It doesn't matter whether you identify as male, female, Latinx or not, the journey of self-discovery exists in us all," Director of Firefly Love Rinska Carrasco-Prestinary said, "And learning what makes you happy and loved is a lesson we are forever learning."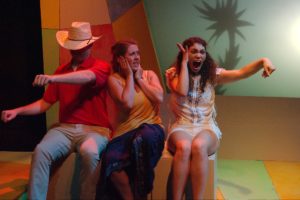 Prestinary words end up describing and leading both the thematic and storytelling of the play. As María ends up meeting someone who looks identical to her, I began to question if that person really existed—or if it was just María looking at herself the entirety of the show.
As I watched this journey of self-reflection, it seemed as if they were piecing together a complicated puzzle—but with all the pieces coming together at the very end. In a way, this works, as self-discovery is challenging; but for the stage, certain parts of this production can be frustrating to comprehend. I had many questions, like what was the main goal for Maria? How did the other characters initiate her journey? Where are they even going and why?
Still, both Steph Vondell and Allyce Carryn Torres (playing María's best friend) create real moments on stage, and the chemistry between them is noticeable. Tears, laughter and the ongoing need for a good time to stick out in this relationship. The dialogue between them is messy and conflicting, portraying an honest take regarding a long-term friendship.
On another note (as I think it's important to admit), the American translation of this play led to a loss of Spanish dialogue and/or traditional components from the original script written by Alejandro Ricano. Representation of place, culture, background, who we are and what we represent is necessary for honest storytelling in the theater world; unfortunately, this show fails to contribute to those crucial ideas to me. Individuals deserve freedom of speech (especially in art) but how far can we go in a society built off cultural approval and firm sensitivity? Many of the characters in this production seemed like a flamboyant mockery, rather than a genuine representation, of Hispanic people.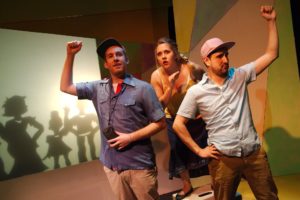 Even still, what is special about this production—productions with surrealism as a form—is the gift of interpretation. When I walked into the world of Firefly Love, any creative idea, feeling or thought could be called for and deepened for personal intake.
Since 2013, Something Marvelous has debuted many forms of surrealist productions inside Chicago, each filled with magical realism and innovation. With such a deep sense of imagination and play coming from this company, Chicago's theater community is left with a needed sense of nuance for the industry as a whole.
As I watched, I couldn't help but ask myself, what is it about surrealism that makes us interested? What do we need inside of this genre in order for it to make sense, yet become something new? It's important for the theater community to continue to grow this style, as it is intriguing and universal for any individual to view. Many new ideas and forms that aren't inside capitalistic companies can be utilized. New artists are introduced and new ways of expressing can be followed out. Luckily, companies like Something Marvelous are contributing to this process, and in turn, increasing the number of contemporary viewpoints and shows for the city to enjoy.
The performances for Firefly Love will occur Thursdays, Fridays and Saturdays at 7:30 PM and Sundays at 3 PM through July 15. For more information and tickets, visit athenaeumtheatre.com. You can also donate to Something Marvelous (for more surrealism work) by visiting their website somethingmarvelous.org/special-thanks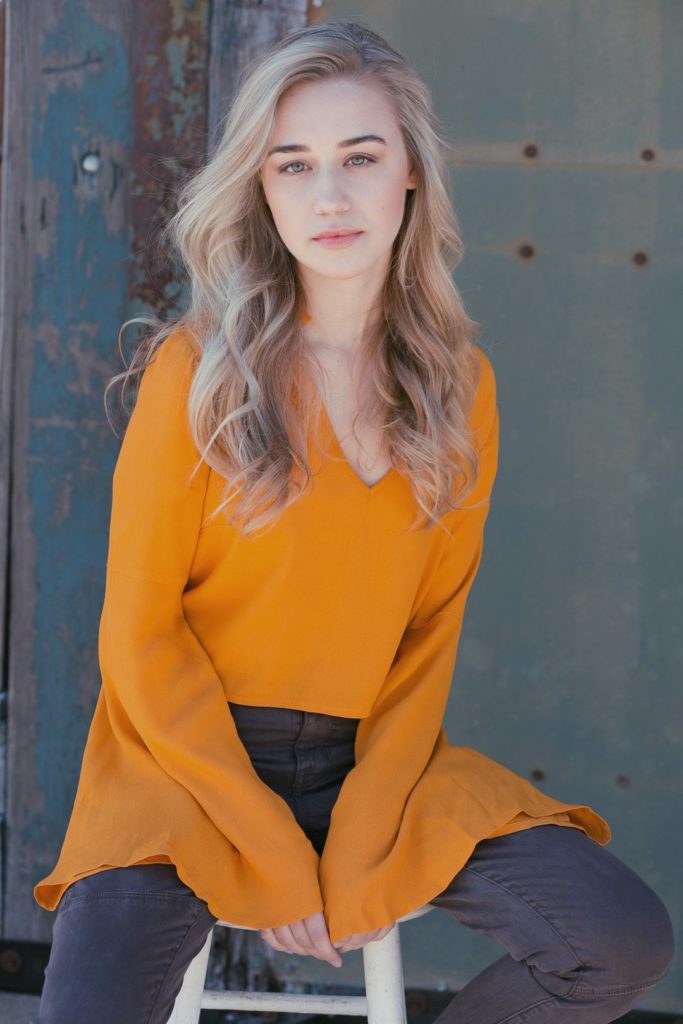 Ellie Danisch (she/hers/her) is a native of Chicago. Born and raised around the world, she found a home in the theater industry and has been enjoying the business ever since. She has previously worked for The Odyssey, where most of her work focused on politically-based issues and social injustice. Catch up with her at iamelliedanisch.com or at her Instagram @huefuldreams for more of her work.