Pictured above: Danai Gurira is an award-winning playwright and actress. Gurira was most recently seen in Marvel's blockbuster phenomenon Black Panther as "General Okoye" and reprised the role in the film Avengers: Infinity War. She is the playwright of Eclipsed, which opens October 4 at Pegasus Theatre/Photo: Pegasus Theatre

Our DIY theater and performance recommendations for the month of October:
Artemisia Fall Festival 2018
Artemisia Theatre at The Edge Theater, 5451 North Broadway Avenue

Six directors and 30 actors from the Chicago theatre community will collaborate to create staged readings of six new feminist plays. Founding Artistic Director Julie Proudfoot and Literary Manager Sharai Bohannon have curated the festival from submissions solicited from writers, agents and literary managers across the US with whom the company has had working professional relationships. One play from the six to be performed will be chosen for further development by Artemisia Artistic Director Proudfoot, who will work closely with the playwright over the next two years to develop their feminist story for a full production in Chicago.

This festival takes places on October 1-3.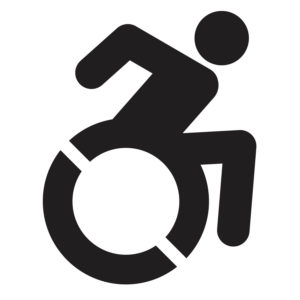 Blue Wave Rave
Indivisible Chicago at The Athenaeum Theatre 2936 North Southport Avenue
Let's Wave: Join us for an evening of laughs, drinks, and GOTV with a one-night improv show at Athenaeum Theatre. FREE admission. Enjoy an evening of laughter, drinks, and community as we work together to turn Congress blue! Indivisible Chicago is teaming up with ensemble members of The Second City, iO, and Annoyance Theater to rally 1,000 volunteers to help Get Out The Vote for progressive candidates in Illinois and Indiana—and we need your help. Please join us at Lakeview's Athenaeum Theatre to find out how you can get involved, meet your fellow activists, and enjoy a one-night-only improv performance aimed at getting us ready to turn out the vote.

This performance occurs on October 3.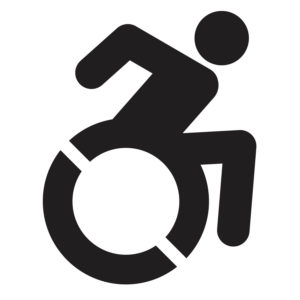 One Off, Off One, Again
Links Hall 3111 N Western Ave
Links Hall co-founder Bob Eisen returns to present an evening of new works with collaborators who have also performed at Links over the years. The one-off performance event features a duet with Bob Eisen and Joanne Barrett, plus a new work Bob is setting on the dancers of the Same Planet Performance Project, along with new works by Paige Caldarella, Beau O'Reilly, and special guest from Minneapolis, Laurie Van Wieren.

This performance occurs on October 3.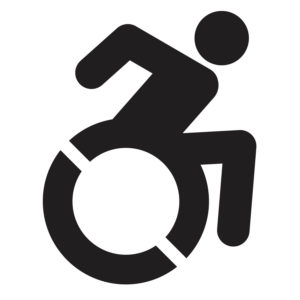 Bristleburg Town Hall: The Purge
City of Bristleburg at Hamlin Park 3035 North Hoyne Avenue
The time has finally come. October 4, the Purge arrives in Bristleburg. Just because anything goes doesn't mean we don't have civic business to attend to. ATTENDANCE IS MANDATORY FOR ALL CITIZENS.

This show occurs on October 4.

For the Unseeable Future
For the Unseeable Future Under The Gun Theater 956 West Newport Avenue
Today got you down? Do you suspect tomorrow will, too? Take a break from the bleak and visit the otherwise unseeable future with the Entertainment Corporation's newest ride, The Imaginarium. See the fate of all your faves and follies: the 2020 census, Fox News, and growing a personal brand. The future is a present, and it's brought to you by the Entertainment Corporation.

This sketch revue occurs on October 4.
Grandma's House feat Jonathan Mendoza and Ariana Brown
Kibbitznest Books, Brews & Blarney at 2212 North Clybourn Avenue
Grandma's House is a poetry show and open mic tucked in a corner of Kibbitznest Books, Brews & Blarney. Hosted by Chicago poet and self-proclaimed Grandma, Caroline M. Watson, Grandma's House is Chicago's coziest poetry show. Come on out to perform some of your work or to watch our featured poet. It's just like being in your Grandma's living room, only with fewer mothballs and more earth-shattering poetry.

This show occurs on October 4.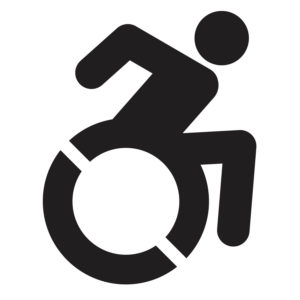 Angela Delfini Explains it All for You
Chicago Physical Theatre at Prop Thtr 3502-04 North Elston Avenue

Join Delfini and her brave subject Estrella on a clownesque five-step recovery program full of unique challenges and you-can't-go-home-again transformations. Can the maniacally confident Delfini get stuck-in-beta Estrella to dance and laugh her way to version 2.0 and beyond? Probably… but not without your help! Angela Delfini Explains It All For You summons up a world of characters and draws upon the styles of physical comedy, dance, and circus, and especially on the power of you, the audience. A comedy, but with a serious theme: the role of humor, of playing the game, in our never-ending creation of self.

This performance opens October 4.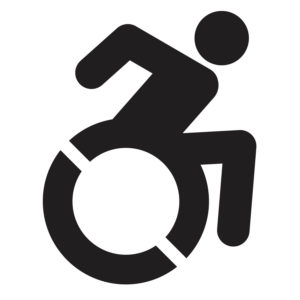 Domestic: Three Works by Women
Loyola University Chicago Theatre 1020 West Sheridan Road

"Domestic: Three Works by Women" is an evening of three plays by groundbreaking women-identifying playwrights: Susan Glaspell, Lauren Gunderson, and Lynn Nottage. All three plays, set in domestic interiors in periods spanning the 20th century, surround stories of intimate partner violence and domestic abuse. The three works are as follows: TRIFLES by Susan Glaspell, POOF! by Lynn Nottage, and EXIT, PURSUED BY A BEAR by Lauren Gunderson.

These performances open October 4.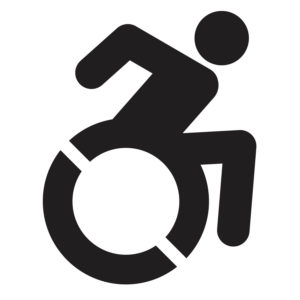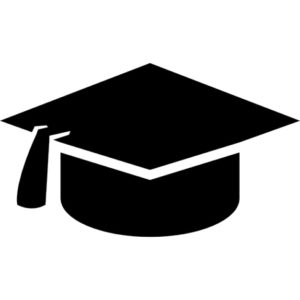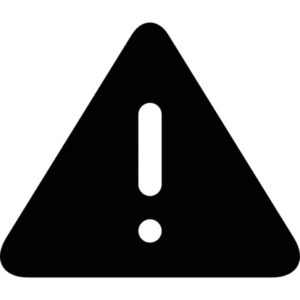 Eclipsed
Pegasus 1105 West Chicago Avenue Suite 202
Set in the midst of the Second Liberian Civil War, Danai Gurira's Eclipsed tells the story of the captive wives of a Commanding Officer in the rebel army. A young woman simply referred to as "The Girl" has recently been abducted by the C.O., and two of his older wives do what they can to help and care for her in the dilapidated, one-bedroom shack the women share. Just as The Girl begins to adjust to life at the compound, the entire community is thrown off balance when a fourth wife returns from the battlefield, after having escaped the army camp to fight as soldier in the resistance. Struck by the realization that she may not have to resign herself to the grim reality of life in the army compound, The Girl must choose whether to stay with the women who have done so much for her, or to take charge of her own destiny and fight for freedom. With deep emotional strength, brutal honesty, and a surprising amount of humor, the women of Eclipsed fight to do something truly extraordinary: survive.

This show occurs on October 4.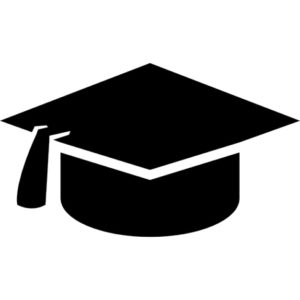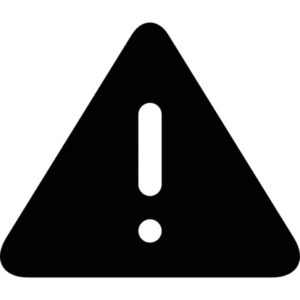 Fun Harmless WarMachine
The New Colony at The Den Theatre's Upstairs Main Stage 1331 North Milwaukee Avenue
By day, Tom works a dead end job for the man and can't get a date. But by night, he's top of the leader board, a master gamer. Othered and lonely, Tom is sucked into the Order of the Sword, an online community that seems to promise him his digital persona in real life. Developed through The New Colony's Writers' Room and inspired by Gamergate and online hate movements, FUN HARMLESS WARMACHINE is a cautionary tale of the power of fear and the seductive pull of the alt right.

This show opens October 3.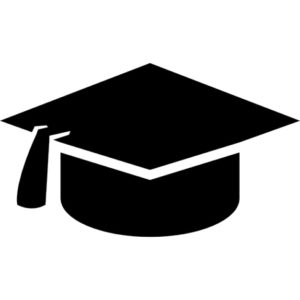 Girl with Gun
Jackalope Theatre's GroundWork Series at their rental space The Frontier 1106 West Thorndale Avenue
Christmas Eve, 1987. Lynnette "Squeaky" Fromme has escaped from prison and is trying to find her way back to the only man who ever understood her. Inspired by true events, GIRL WITH GUN offers a new take on the life of the most notorious member of the Manson Family and attempted assassin of Gerald Ford. A play about girls, and what we make of them.

Performances occur between October 4 and 7.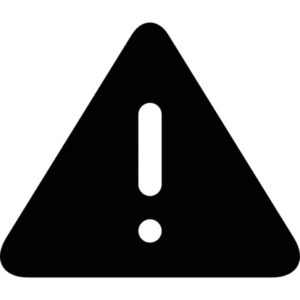 Postcards From The Post-Apocalypse Part II
Three Brothers Theatre at The Edge Theater 5451 North Broadway Street

The zombie apocalypse is nigh and it's up to one man to guide you through the impending disaster! Be sure to join Three Brothers Theatre October 4th through the 14th as we bring this one-man show about how to survive a zombie apocalypse to the Edge Theater in Chicago. Cliched characters? Check. Stereotypical situations? Check. One unforgettable ride? You bet your undead derriere!

This performance opens October 4.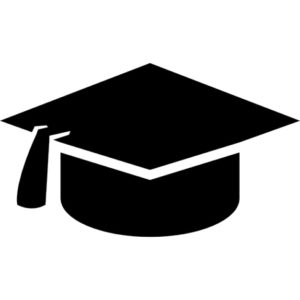 The Wood
The Impostors Theatre Company at The Pentagon Theatre at Collaboraction Studios in the Flat Iron Building 1579 North Milwaukee Avenue
A Boy wakes up to find himself lost in a mysterious forest and staring into the face of a strange Girl. Making a decision that is both inevitable and arbitrary, as most things are, the Boy and the Girl join forces to make their way through the Wood. Their world is alive and riddled with obstacles—including the rule of the malicious Faerie King. As every choice they make ricochets off of each stone in their path, the Girl and the Boy begin to understand more about their connection to one another. This dark, modern fairytale examines relationships through the distorted lens of fable, where loyalty, memory, choice, and sacrifice manifest themselves.

This performance opens October 4.
Zürich
Steep Theatre Company 1115 West Berwyn Avenue
Forty floors up, behind the windows of a posh Swiss hotel, a man sings, a maid cleans, children run wild, a banker makes things difficult, and one elderly woman's fight against a corrupt world order changes everything. Or nothing. Disturbingly funny, Amelia Roper's Zürich dives below the surface of lives lived in the moments before.

This performance opens October 4.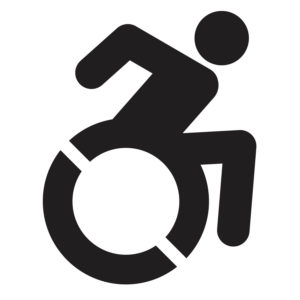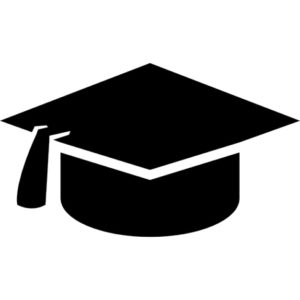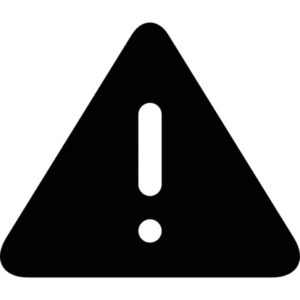 Endeavor Mind
The Plagiarists at The Den Theatre 1331 North Milwaukee Avenue
Claudine is a brilliant academic who sometimes wonders if she has settled for family and a boring job instead of pursuing her full potential. So when a new brain-enhancing technology is developed by billionaire tech genius Frances Westmore, Claudine jumps at the chance to be part of the program and pursue the dreams she had set aside. But this experiment will have unintended consequences, for Claudine and for those around her. Inspired by Faust, The Twilight Zone, and Black Mirror, Endeavor Mind is where corporate science, human biology, family dynamics, and intellectual aspiration converge.

This show opens October 5.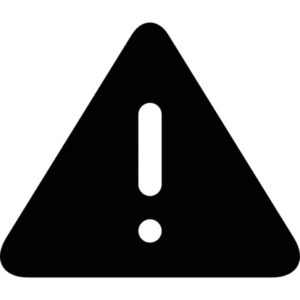 La Prietty Guoman (Pretty Woman)
Chicago Latino Theater Alliance at National Museum of Mexican Art 1852 West 19th Street
La Prietty Guoman is a powerful play that will make you laugh hysterically and fight back tears as we follow the story of a proud transgender Mexicana trying to live her life authentically and her search for true love while also tackling hard issues like transphobia and colorism in Mexico. This play will also dive deep into Mexico's history of transfemecides, an issue not often discussed. Experience La Prietty Guoman and learn why this has become Mexico's theatrical hit. This production is part of Destinos: The 2nd Chicago International Latino Theater Festival, presented by CLATA. Destinos will bring together top Latino theater artists and companies from Chicago, the U.S. and around Latin America for seven weeks of shows, panels and student performances held throughout the city through November 4.

This show occurs October 5 and 6.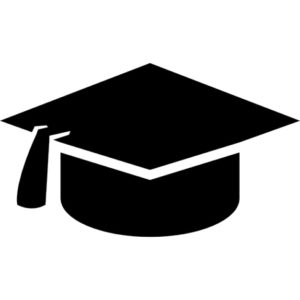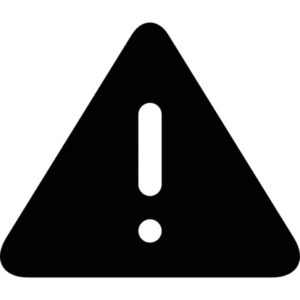 NOT Another Day
Curious Theatre Branch at Prop Thtr 3502-04 North Elston Avenue

A character on the popular soap opera "Another Day" is killed off, but the actor refuses to leave the set. The producers have no choice but to stage his funeral, day after day, stuck in the twilight soap opera world of attenuated time and constant drama. (Not) Another Day explores the ways time is experienced: as an elastic perceptual band that binds us together, and as an eternal inner state. The hour-long show employs video, recorded beats, and live actors singing and moving (we won't commit to the word "dancing") onstage, to put forth the sad, funny and strange experience of trying to find a satisfying end.

This performance runs through October 6.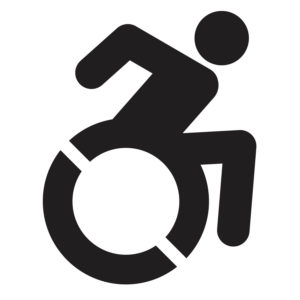 A Great Migration
A-Squared Theatre at Silk Road Rising 77 West Washington Street
As Louise prepares for a TEDx Talk on the Migratory Patterns of the North American Monarch Butterfly, her three sons are on the hunt to find their father to avoid getting drafted into the Korean army. Part nature documentary, part TED Talk, A Great Migration maps one family's search for identity, unity, and a destination they are reluctant to embrace.

This staged reading occurs October 6 and 7.
That's Weird, Grandma: Ghosts, Ghouls and Talking Potatoes
Barrel of Monkeys Productions 5153 North Ashland Avenue
Just in time for Halloween, Barrel of Monkeys kicks off our 2018-19 season with a line-up of scary (and silly) stories featuring creepy old photos, talking potatoes getting lost in the woods, Malcolm X fighting zombies, and other spooky scenarios imagined by Chicago elementary school students.

This show opens October 7.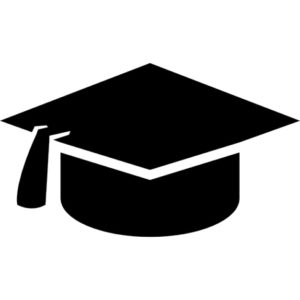 Improvised Dungeons and Dragons
Out on a Whim at Otherworld Theatre Company, 3914 North Clark Street

Out On A Whim brings classic tabletop RPGs to life in this 90-minute improvised show! Each week, the audience selects a core cast of adventurers to embark on an epic quest guided by a guest Dungeon Master! Watch as our heroes endure triumph and tragedy, romance and revenge, all while reckoning with the whims of the almighty D20!

This is a recurring/weekly performance; the next performances will occur October 7, 14, 21 and 28.

Open Stage
Chicago's Artist Union/Fanomicon LLC at 2239 South Michigan Avenue
Open Stage is a one of a Kind event. Artists from Chicago unite to support local art, flow art, theater, comedy, and music. Providing a stage and platform for local artists and performers to express their art in front of an audience. Our audience is filled with other artists, and fellow lovers and fans of the live arts, live performances, and live music.

The events occurs October 11.
New World Play Festival
Nothing Without a Company at Berger Park Cultural Center 6205 North Sheridan Road
Nothing Without a Company is kicking off season 13 with our second annual New Play Festival. This year's festival uses Berger Park Cultural Center and Chicago's Edgewater neighborhood as a backdrop to explore nine new worlds created by playwrights. Writers have responded to the location by writing one-act plays that are workshopped and rehearsed with actors leading up to their world premieres. Featuring new work by Shae Boyd, Dolores Diaz, Ray Goldberg, Duff Norris, Priyankar Patra, Ellan Read, Aalisha Sheth, Kevin Sparrow, Marianna Staroselsky, and B.J. Tindal.

The festival will open October 11.

THE END IS HERE and that's ok.
Kelly Anderson Dance Theatre at Links Hall 3111 North Western Avenue
It's 2018, Doomsday strikes and the cast of Kelly Anderson Dance Theatre are the chosen ones. Swept into the theater through the chaos of Armageddon, Dolly Parton's Personal Assistant presents the cast with giant Post-its, a handful of Sharpies and the difficult task of examining "what worked" and "what didn't" before the Earth reached its demise. In order to collectively agree on a successful new world order, they reflect upon their pre-apocalyptic heroes to inspire the value system needed in order to move forward on their Enterprise. THE END IS HERE and that's ok. is an original evening-length dance theater production by Kelly Anderson Dance Theatre, presented by Links Hall for their 40th Anniversary Season.

This performance occurs October 12-14.

Oxy, Ohio
the side project theatre company 1439 West Jarvis Avenue
Welcome to Dayton, Ohio, America's 2016 drug overdose capital. Mary works the night shift at an old folks home; her drop-out daughter, Becky, works the night shift at Super 8; new acquaintance Tom has worked every conceivable job for his entire life; and they all work Dr. Wilmington, their favorite physician. But something isn't working. They are all caught up in the mass casualty opioid death march that now seems as permanent as Ohio's gray skies, crumbling concrete, lonely nights, and dead end jobs. Welcome to the Midwest. Pick your poison.

This show runs through October 14.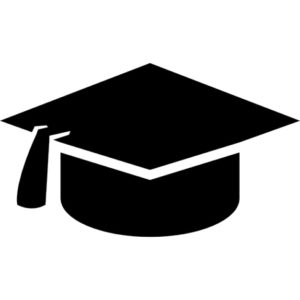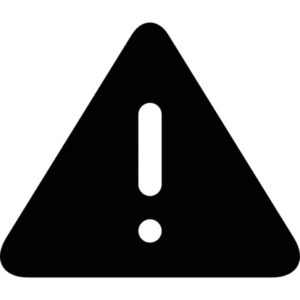 Next Draft
Three Cat Productions 6205 North Sheridan Road
Seventeen-year-old Caitlin has bounced from foster-home to shelter to foster-home for ten long years. She now finds herself in the home of a newly licensed single foster-mother in the tony Chicago suburb of River Forest. She's unprepared for such verdant, affluent surroundings and is certain she'll never fit in. But there's something about her first-time, single foster-mother, Mickey, whom her caseworker refers to as a "hot mess," that makes Caitlin feel right at home. Past and present collide and launch Caitlin into a future she had never imagined.

This staged reading occurs October 15.

Election Returns: Collusion!
Theater Oobleck at Hideout Inn 1354 West Wabanasia Avenue
Desperate times call for desperate measures. Theater Oobleck has been presenting election-themed shows since 1992, but this is our first MID-TERM election show, presented as a Tuesday Night Residency at the Hideout Inn, 9pm, October 16 through Election Night.

The show occurs October 16.


The Last Geek Show
VStheUNIVERSE at Stage 773 1225 West Belmont Avenue
The Final Geek Show will be a send-off for Chicago's hit variety show that spotlights the cities' biggest and brightest creatives, complete with interviews with special guests, songs, and more!

This variety show occurs October 17.

Everyman Feast and Tournament
ACRE and Links Hall 3111 North Western Avenue
Your presence is requested at the Everyman Feast and Tournament. You and Everyman are summoned to a Feast and Tournament guaranteed to satisfy all the senses. Come fill your belly, quench your thirst, and have yourself entertained as the stage is set for a tournament of heroic jousts in numerous disciplines. Let yourself journey into another time as the troubadour whisks you away on a musical voyage with a voice so smooth your challenged digestion will mirror it. Further immerse yourself with the purchase of transformative one-of-a-kind wares offered at the gate house. These proceedings promise to be a unique and thrilling performance blurring the boundaries between now, then and spectacle.

The show occurs October 21.
There is No Power for the Electric Chair
Trap Door Theatre 1655 West Cortland Street
Two men–a convict and an executioner–find themselves in a catastrophic situation. They don't know what is beyond the walls of the execution chamber. They must decide whether to continue following the code of rules and ethics they have always known or develop a new one. And who is to create this new code?

The show opens October 21.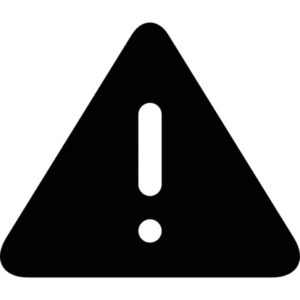 Crime and Punishment
Shattered Globe Theatre Company at Theater Wit 1229 West Belmont Avenue
Is it possible for a crime to be justified by a higher purpose? Raskolnikov, a disillusioned former law student who is all too familiar with the injustices of the world, decides it's time to find out. Caught in a dangerous cat-and-mouse game of his own making, redemption seems hopelessly out of reach. Dostoyevsky's intense psychological thriller comes to life in an illuminating new adaptation featuring a cast of eleven as choir and conscience.

This performance runs through October 20.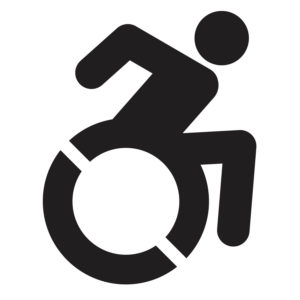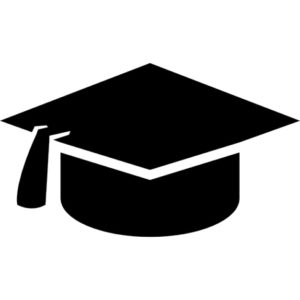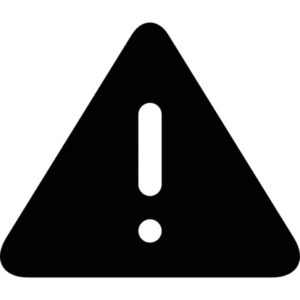 Secret Origins
Otherworld Theatre Company 3914 North Clark Street
In Secret Origins, audiences create new and fantastic heroes and villains with the help of Chicago's improvisers, culminating in an epic showdown in the final week as the heroes created by the audiences of previous weeks return! Will our heroes team up to fight a cosmic threat, or destroy each other in combat? Hilarity and heroics collide with destiny in SECRET ORIGINS!

This performance runs through October 27.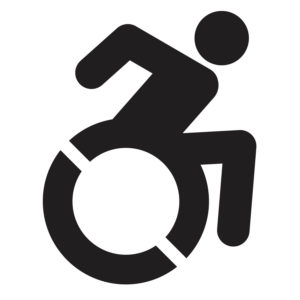 All I Want is One More Meanwhile
Otherworld Theatre Company 3914 North Clark Street
Twenty years ago she was Perfectra, an artificially engineered superhero impervious to humanity's flaws. Today, she is Jane, a real woman who gave up power and perfection to become a mother. But estranged from her daughter and battling against a no-longer-perfect physique is not the ending she planned on. Discovering her daughter has not only been kidnapped by a canine-controlling criminal but worse still, engaged to a local superhero—can this supermom stand by and let her daughter spend her life dangling in distress? Especially as she suspects her daughter might have a secret of her own…

This performance runs through October 27.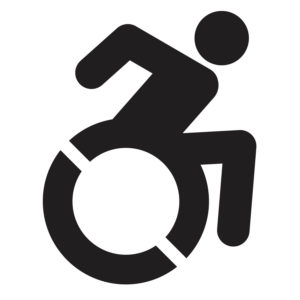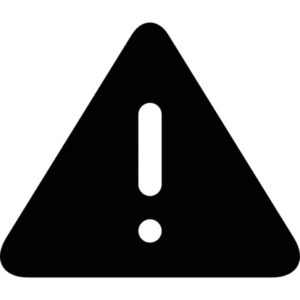 Dear Brutus
Eclectic Full Contact Theatre at The Athenaeum Theatre 2936 North Southport Avenue
J.M. Barrie's "other" play, Dear Brutus is a dark, adult fantasy about regret, desire, and that odd crossroad of losing yourself by getting what you wish for. This ain't your grandma's Peter Pan…

This variety show runs through October 28.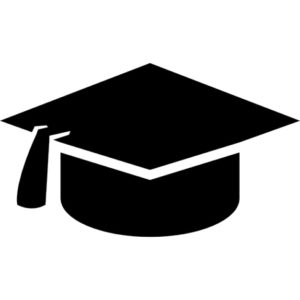 Talking Shit – A Femme and Non-Binary Political Talk Show
Talking Shit at The Crowd Theater 3935 North Broadway Street
Talking Sh!t is a political variety show featuring a rotating cast of women and non binary performers. Each week features a round table discussion by the cast on news of the week, an interview with experts from the community on topics such as immigration, free speech, gender and pop culture and international relations, a guest solo artist, and satirical improv. This ain't The fucking View. This is Talking Sh!t.

This variety show runs through October 29.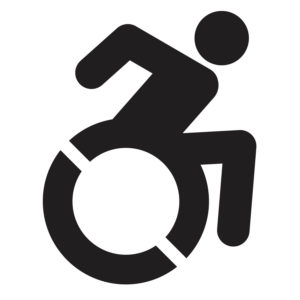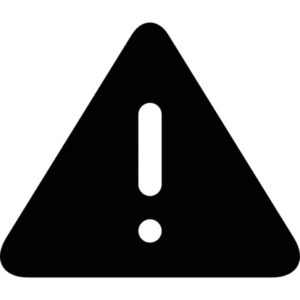 Love's Labour's Lost
Invictus Theatre Company at The Frontier Theater 1106 West Thorndale Avenue
In Shakespeare's comedy, one of the Bard's earliest, The King of Navarre and his three friends make a vow to swear off food, fun, sleep, and women and instead focus their efforts on studying for three years. That is – until the Princess of France and her three friends come along on a political mission. What ensues is a hilarious battle of the wits where all parties learn about friendship, integrity, and love. The production will be directed by Dylan S. Roberts, who won raves for his direction of Shakespeare's TWELFTH NIGHT for Midsommer Flight in the Lincoln Park Conservatory last holiday season.

This show opens October 29.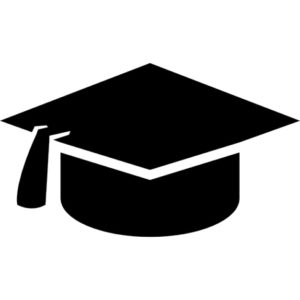 The Shit Hole
This is a moving variety show that showcases 25-30 constantly changing performers at each of the productions, each doing 4-minute sets. If sensitive content is included in a set, the performers provide a trigger warning before their set. Because the show moves around to different locations, wheelchair accessibility is not guaranteed.

There are typically one to three shows per week. Message

shitholeinfo@gmail.com

for details.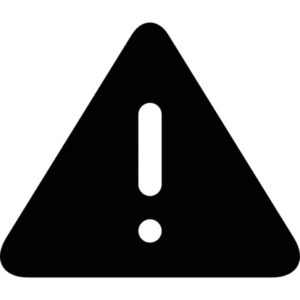 If you would like to be featured in future Scapi upcoming monthly productions lists, please email and/or add DIY Theater and Performance Editor Danielle Levsky at danielle.levsky@gmail.com to your distribution list and send along the accessibility options that are available in your theatrical or performance art show.
---
Key to our Symbols for Accessibility:
Wheelchair Accessibility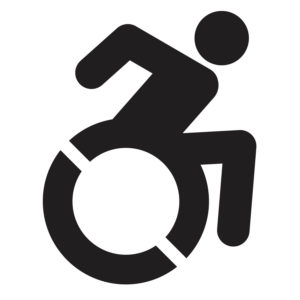 Audio Description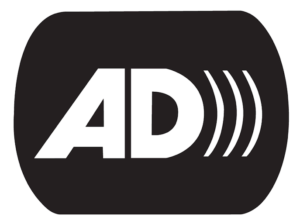 Closed Captioning (CC)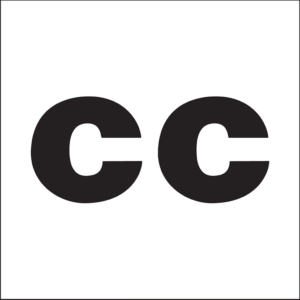 Opened Captioning (OC)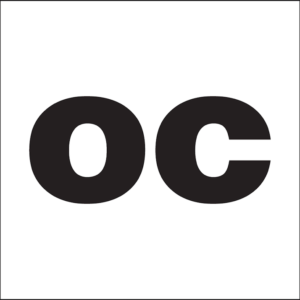 Assistive Listening Systems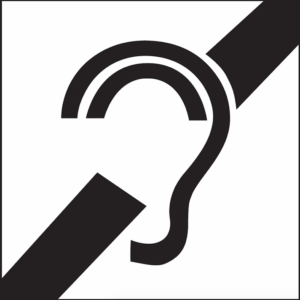 Sign Language Interpretation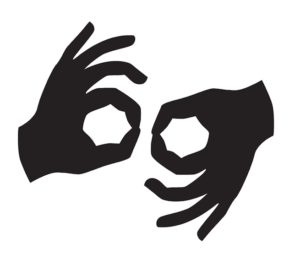 Accessible Print (18 pt. or Larger)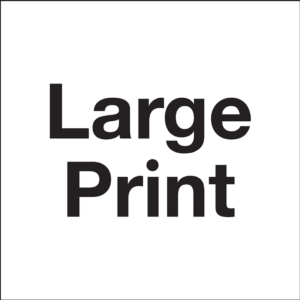 Pay Accessible – Pay What You Can 

Pay Accessible – Free Tickets Available 

Pay Accessible – Discounted Pricing (Student, Industry, Senior, etc.)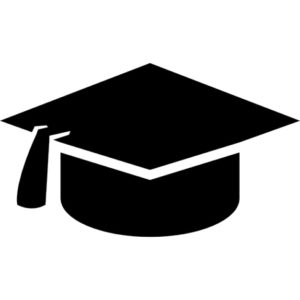 Trigger Warning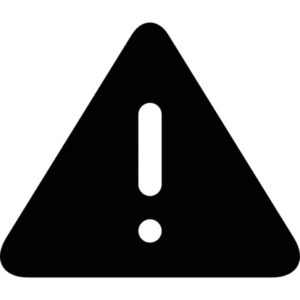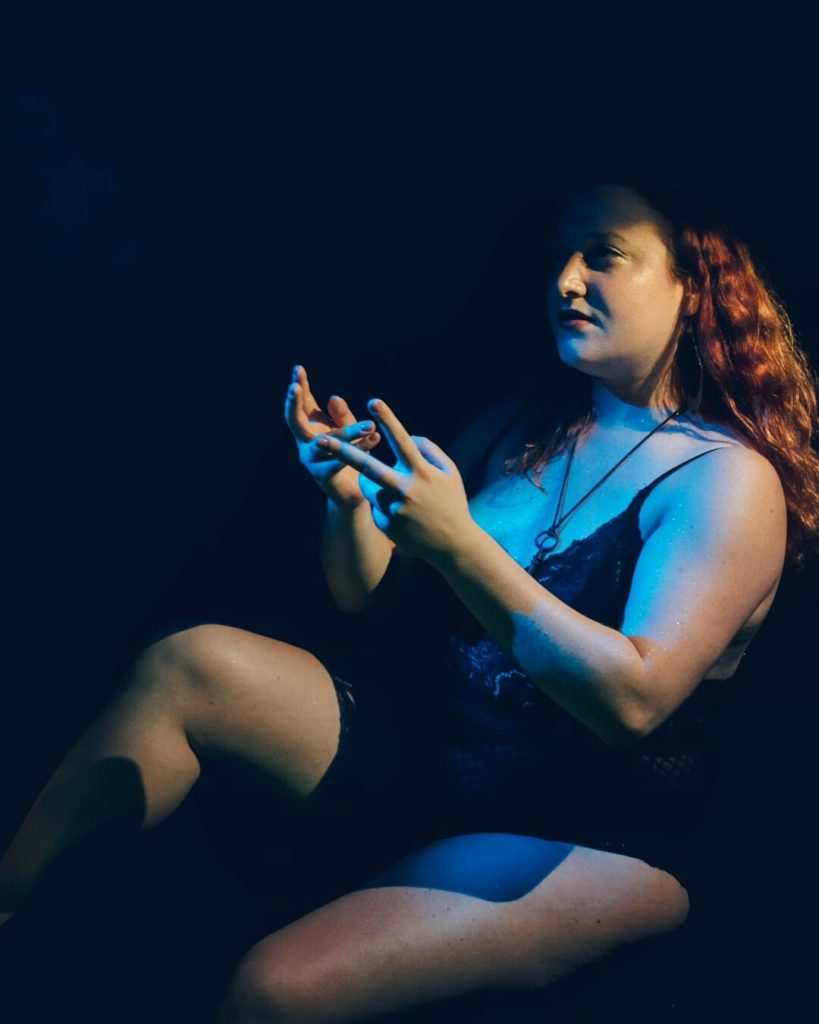 Danielle Levsky (she/her/hers) is the Theater Editor of Scapi Magazine. She is a feminist, Jew, poet, essayist, performance artist, and instructional designer. In addition to her work at Scapi, she has covered community news, arts reviews, lifestyle editorials, and cultural events for several publications. Between February 2018-2019, she completed a fellowship where she wrote a collection of community-engaged essays about her identity and heritage. She also writes typewriter poems on demand with Poems While You Wait. Follow her on her poetry Instagram to read some works in progress.