On Friday sitting Mayor Rahm Emanuel announced he would be continuing his plans to build a new police academy in the West side's West Garfield Park, a move that has received significant criticism from mayoral candidates and community organizing alike.
"To plop down this $100 million edifice to policing in this community — one of the poorest in the city where residents have a fraught relationship with the police — without getting a feel for how this will affect people on the ground, is just not the right way to proceed," candidate Lori Lightfoot said.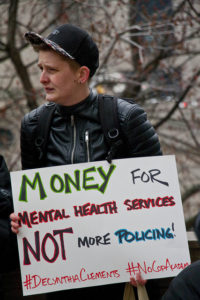 The #nocopacademy movement has been vocal at the grassroots level as well, specifically asking that the funding be put where it could be used to benefit the community directly.
"Every year, the city of Chicago spends $1.5 billion on police—that's $4 million dollars per day. We need to fund communities, not police," Monica Trinidad of the People's Response Team said in a statement emailed to Chicagoist. "Rahm closed 50 public schools and half of the city's public mental health clinics because he said the city couldn't afford them. It's a slap in the face to our impacted communities to see Rahm turn up another $95 million for the city's most violent institution."
The movement also gained traction in late 2017 thanks to a shoutout from Chance the Rapper, who has since endorsed Amara Enyia for mayor as an extension of these views.
Please read the #NoCopAcademy hashtags #95mil #supportcps @ChicagosMayor

— Chance The Rapper (@chancetherapper) September 30, 2017
Since then, the West Garfield Park proposal  and the community organizing around it has turned into a litmus test for the crowd of mayoral challengers vying to succeed Emanuel even though the mayor has vowed to press ahead with the plan.
Cook County Board President Toni Preckwinkle, who's running for mayor, said the city should listen to residents when determining budget priorities.
If elected, Preckwinkle said she would "ensure our city engages in a robust and inclusive dialogue on the future of policing in Chicago and how to best spend taxpayer dollars to improve public safety in our neighborhoods. I have long advocated that investing more in education, after-school programs, youth programs and jobs is key to improving public safety in our neighborhoods."
On Friday, Emanuel announced the city was in talks with a joint venture led by multinational engineering and design firm AECOM to design and build the $95 million building. By heralding such an incremental step in the process, he was able to make it clear he plans to move this signature project toward completion before he leaves office in May.
In a news release, Emanuel framed the academy project as a watershed moment for the West Side and the city, one that residents of West Garfield Park want.
"Community advocates, block clubs, faith leaders and aldermen join us today to celebrate this new economic engine coming to the West Side," Emanuel said. "This new police and fire training facility will not only serve our bravest and finest, but also the residents who will be hired, the small businesses that will grow and the children and families who will be kept safe."
The police academy issue is more complicated than the question of a new facility, Enyia said in an emailed statement. It's also about disinvestment in Chicago's South and West sides and a lack of investment in communities hit hardest by violence, she said.
"What's also troubling is that the police academy was being touted as an economic development project needed on the West Side, when in fact, it is not an anchor that will create any significant economic impact for the West Garfield Park community," Enyia said. "Instead of trying to pass off police infrastructure as economic development, the city should actually commit to a comprehensive economic investment plan."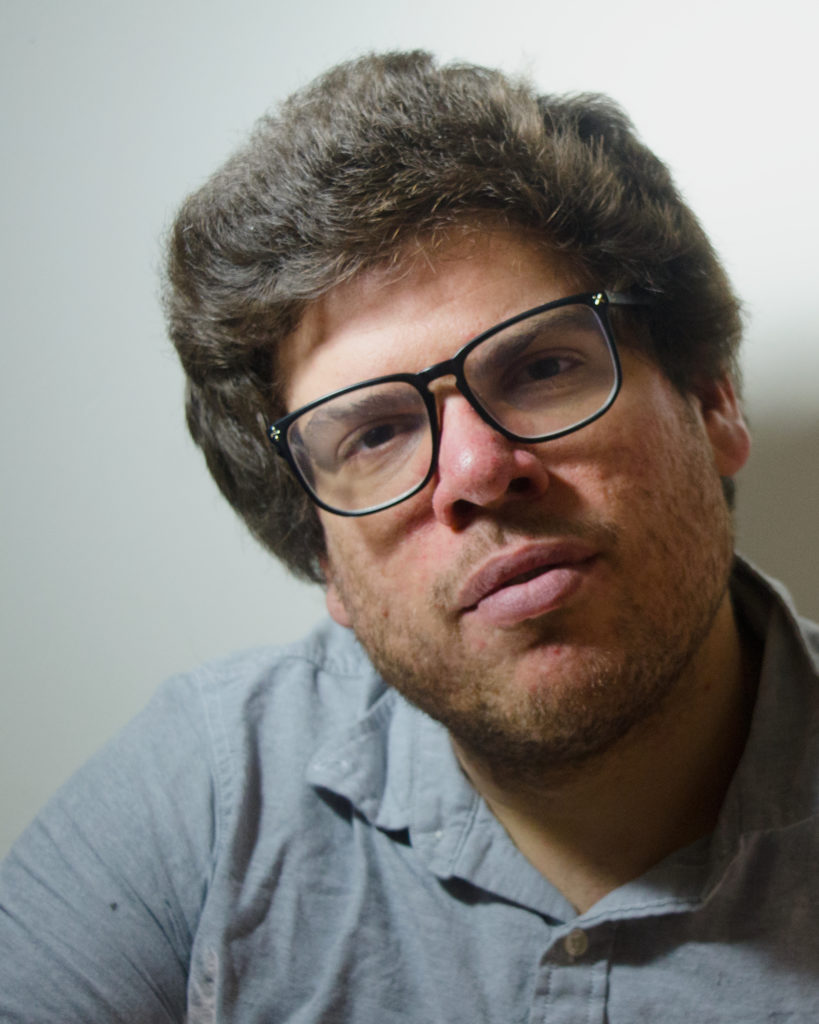 Daniel Johanson (he/him) is a journalist and digital media specialist living in Chicago, Illinois. He serves as Editor-in-Chief at Scapi and in that capacity manages all things content, including writing and editing articles and producing digital content. His most recent work includes the docuseries Heart of a Nation: Tracking Socialism in the Midwest and co-hosting the podcast Scapi Radio. He spends his free time with cats.