Pictured above: Free Street Theater's Youth Ensemble and Company/Photo: Provided by Free Street Theater
Though Free Street Theater has been rooted in Chicago for nearly 50 years, their programs and initiatives continue to be radical and innovative.
Following the most recent challenge to their legacy and existence, I had the chance to sit down with two of its leaders: Director of Production and Community Relations Melissa DuPrey and Director of Youth Programs and Development Katrina Dion. Both entered Free Street without realizing the long-term impact it would have on them and their careers.
For Dion, she started in 2013 as an intern, under the mentorship of Ricardo Gamboa. With the youth ensemble they devised and produced The Paleta Project, which focused on sociopolitical themes, and toured Chicago parks. Around the same time, DuPrey entered Free Street as an artist in residence with her second solo show Sushi Frito, and later had the opportunity to get hired in a dual role programming and creating.
We talked history, erasure, legacy and the future of Free Street Theater.
・・・
How does erasure from the Chicago theater landscape impact Free Street and its legacy?
Dion: If we want people to remember that this actually happened, that queer Latinx people made a storefront of the South Side for Latinx people on the South Side, then that needs to be written about. One of the biggest ways that we're learning about what Free Street did before is through articles that previous Chicago Tribune writers wrote about. Those previous people wrote about Free Street because there was no internet at the time. But, back in April,  our hosting company just shut down one night. We lost our entire website. We lost all this language, all these photos, everything overnight. Even though we have a new website, it could easily disappear because of some malfunction. That archive of publications, like the Chicago Tribune or the Chicago Reader, are going to far outlast the archive of Free Street.
That helps people understand the impact of something like that, how radical that was at the time. I've had experiences where I saw one company was saying that they were the premier Chicago pay-what-you-can theater. I was like—curious. I knew the people, and we do this a lot. If we see it, we'll email the person, and we'll be like: "We are so glad you are doing this thing. We think that this should be the norm, but you are erasing Free Street who has been doing this for a long time."
A lot of times then they will say, "Free Street was our inspiration for this. We're so sorry. We'll change our language." There's never a statement made to say, "Recently, we changed our branding because it contributed to the erasure of Free Street Theater." I think that's a piece that's missing.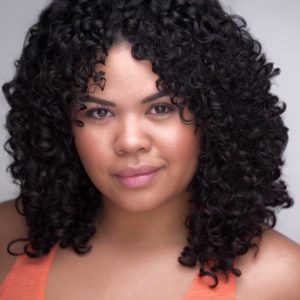 DuPrey: I think that we've been having a visible conversation about that very issue because again, it's not new. It traditionally has been excluded from the conversation because I think that there are people who are given the power to deem what is professional. What is relevant. What is acceptable. What are various forms of theater. I think having that singular person in power and being able to opt out or choose to exclude has been difficult. It's challenging.
I think a theater that specifically caters to marginalized voices in communities finds itself within the margins of larger theater communities. I think that there's a correlation there.
I think the work that we do here activates a particular kind of motivation and narrative, because we directly respond to legislation and social justice issues that affect Chicagoans at a first level, more than any other theater. That is hard work. We have to hold the space, create the space for critical dialogue and then, respond actively through theater. None of us here are any beginner or amateur of a theater. We are all high profiled artists. People to ignore and cause a community review process, like Meet Juanito Doe completely. That response is activism, it is people taking control of the narrative. It is beyond me why someone would be ignoring that radical work from an acclaimed, accomplished playwright out of a Doctorate program at NYU. Even that doesn't constitute work that matters? We matter. All of our voices matter as far as marginalized communities of color. We push for that.
How can people show up for Free Street?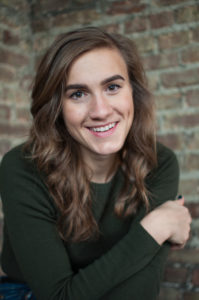 Dion: There's a lot of ways people can show up for Free Street. I mean, so many ways. One is just simple: donate. Right? We have a pay-what-you-can model, and a lot of our funding comes from foundations. Foundations are incredible. They are the reason that we are able to do things like the Storyfront. Then we don't have that income coming from box office, because we believe you shouldn't have to be able to afford theater to see theater. So it's like the average ticket price probably comes out to $7.50, maybe $10, [but] a lot more people pay $1 than $10.
We always say we're theater for people who hate theater, because we don't think that we're even making theater in the same way that so many people are. So just come see a play, because you don't even know what it's going to be. Neither do we. We spend a year making the thing. We never know, it's going to look different than anything we've probably ever done before. That's two. If you can, connect us to people you think want to see it. Is there a community center? Is there a laundromat in your neighborhood you think we should do a play in. It's reminding people we're here.
DuPrey:  For us, it's the model of the community's responsibility and the responsibility of the people who have the power and wealth to give to Free Street so we can keep giving to those who don't have those means. […] The messaging is important. If we're truly about diversifying our artistic community and our theater community, we can no longer be working in the same models. We have to continue to create space where we are creating.
We create original pieces. Six to eight of them a year. We are pumping out the most diversified works. There's no reason why a large institution might not come here to see a play that is an original work and then produce it somewhere else. All of it is ensemble created. Produce the work, donate, share our work, highlight our existence, because we've been fighting our own erasure forever. It's up to Chicago to care about us.
・・・
Free Street Theater is currently fulfilling a historic matching grant. Feel free to donate here. Their Storyfront space hosts El Menú every other Friday through December 7 at 4346 South Ashland Avenue. They are also workshopping their 50th Anniversary event STILL HERE, which will tour around Chicago this coming summer 2019.
Yasmin Zacaria Mikhaiel (she/her/hers) is a dramaturg and oral historian based in Chicago. She is a mixed-Persian girl, lover of writing, reading and listening. She consults for many arts and humanities organizations on the art of oral history interviews and prioritizing narrator agency in community-based projects. Yasmin also writes for other arts/culture publications, crafting reviews and pushing for POC representation and equity in theatre. Learn more about her and her work at her portfolio, or follow her on Instagram.