Pictured above: Violet, star of Bipolar Beauty/Photo: Larry Hart
CW: Mention of suicide, bipolar experiences
Charnel House is a funeral home turned into a performance venue, where Bipolar Beauty is having it's run this spring. The audience milled in the lobby of the venue, a small room with a DIY bar.
About ten minutes before the show started, we were led into the front part of the theatre, with seats around the wall and in front of a black curtain. We were treated to a pre-show performance was a delightfully bizarre medieval electroshock procedure. Actors in plague doctor masks came out and treated a patient as they convulsed on the floor.
After the pre-show, we were ushered into the auditorium. Charnel House still has the wooden interiors from the original funeral house with new paint, which immediately creates.
Labyrinth Arts and Sweetback Productions partnered up to make this show. Bipolar Beauty was originally run at the Prop Thtr, where it ran at Bipolar Bitch. This run is revamped with additional actors and elements to the show and renamed because of the limitations in promotion with the word "Bitch." Many non-profits and mental health services are unable to promote the event due to the use of the word "bitch" as they are under various regulations tied to federal grants.
Kelly Anchor, the Director, sought out actors that have bipolar or have experiences with bipolar disorder, which implements the Violet was the star of the show, writing and performing original music. Violet was a lush performer, singing and playing piano in a way that captivated the audience, and was supported by an ensemble cast.
Carl Jung was a large presence in the production, with Carl Jung delightfully played by Larry Hart, who studied the BBC documentaries on Jung filmed in the late 1950's and early 1960's to emulate his accent and mannerisms. A large copy of Jung's book was part of the set that was designed by Rick Paul, with cutouts in the book for Larry Hart to comically poke his head through.
The ensemble played various parts, most prominently different elements of those Jungian archetypes that "represented different facets of Violet's mental health." Paul Brennan, an ensemble member, described the creative process of "[we had an ] assignment to create our characters. We were basing it off of Jungian archetypes. And basing it on our own experiences with bipolar disorder."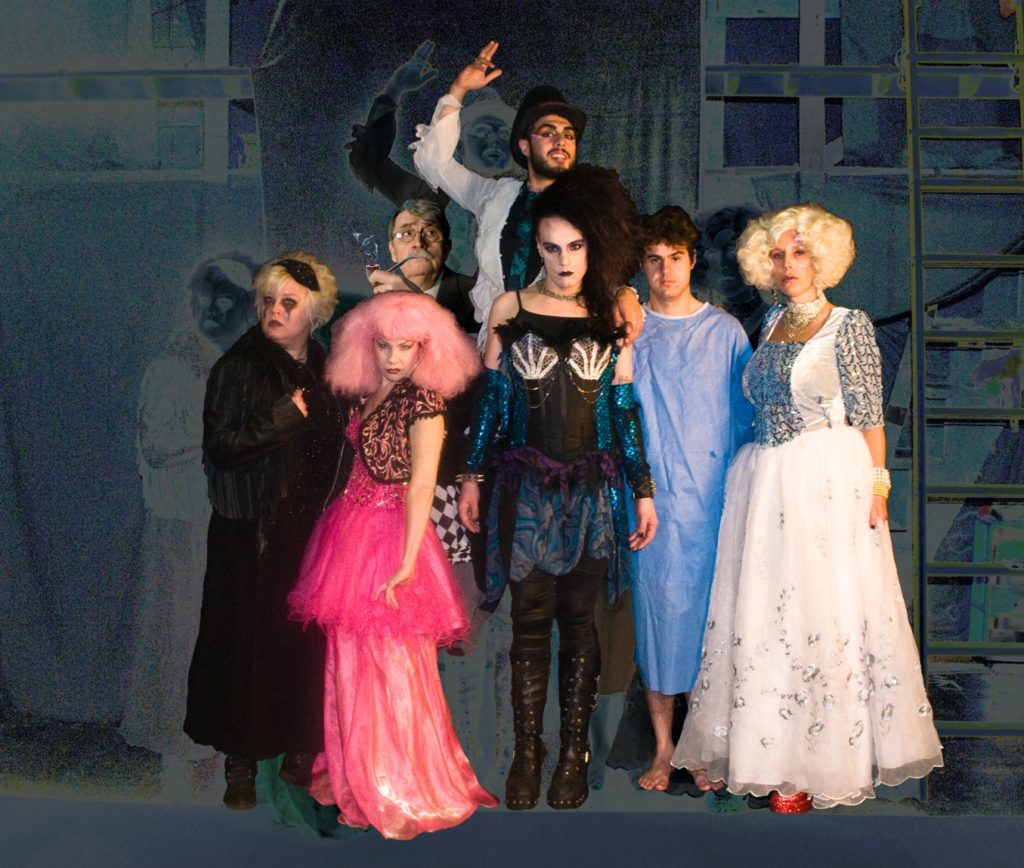 Brennan described his character as a hero, but put his own twist on the performance describing it as, "I wanted to do the hero and traveler archetype and play a catatonic character. [My portrayal] contrasted with the hero, as the hero's journey is circular and takes him back to where he started. I just found that to be interesting and related to bipolar and related to chaos that feels good when the state of depression comes." The ensemble had the archetypes of a siren, trickster, orphan, and seductress, among others.
The creative process was incredibly collaborative.
"We all wrote material that didn't make it into the show," Paul Brennan expanded. "I wrote a sketch, a song, and a very long monologue. Kelly didn't find them usable. Kelly had a very specific vision formulated in her mind. She said to us, 'I have a vision and I'll know it when I see it.'"
The show had a burlesque or variety show aspect to their tone, which may be partially attributed to the fact that the choreographer and ensemble member, Diane Hamm, has an extensive background in burlesque. During the pageant scene, where all the Ensemble members wore sashes that were puns on psychiatric or mood-altering medications, the scene had a particularly keen burlesque tone, with glittering costumes.
Amid Violet's songs, there was a pageant scene, a scene with a series of transformations, as well as a suicide scene. Robert Puig Cuevas, who portrayed the trickster, described the gripping suicide scene and the different iterations it took in various performances.
"The suicide is blended and we all create this mosaic of suicides and at the end, I hang myself," Cuevas said. "But in the first show, everyone committed suicide one at a time. This one is a mosaic."
Although the show is now titled Bipolar Beauty, Anchors is reluctant to lose the original title, as it crystallizes the courage and ruthlessness it takes to share with the world to reveal that one has bipolar. Bipolar Beauty/Bitch beautiful portrays the journey of having bipolar in this striking, original show.
Bipolar Beauty runs every Saturday through June 8 at Charnel House, 3421 West Fullerton. You can view more information here and purchase tickets here.
Violet's work can be found here. She leads Wednesday open mic nights and performs Fridays with Doctor Death Crush at the Gallery Cabaret, 2020 North Oakley Avenue.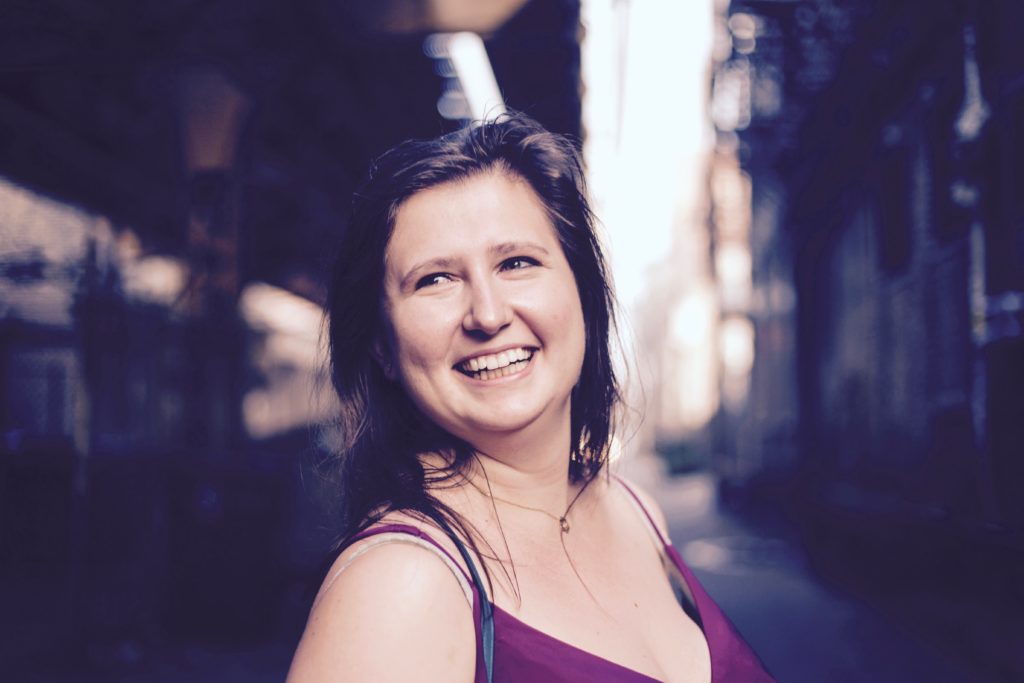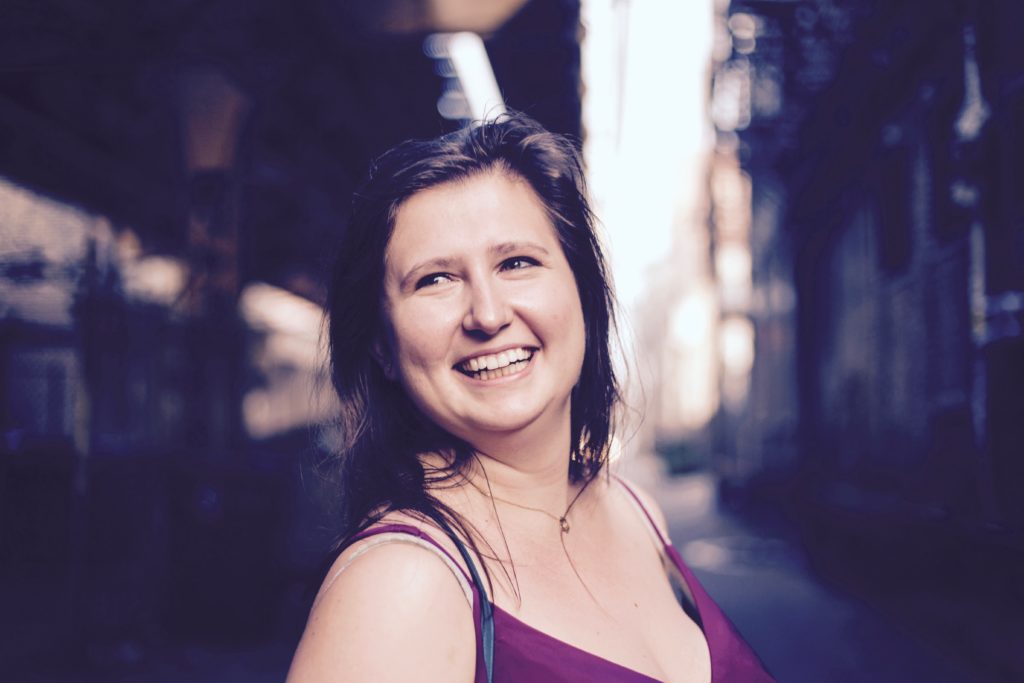 Tanya Kornilovich (she/her/hers) is a politics and art writer at Scapi Magazine. Born in Moscow and raised in Oregon, her dream job is to get paid to snorkel. During the day, she works as a recruiter and at night she does stand-up, writes, and takes bubble baths. Follow her on Twitter @tankornilo.