On Tuesday, Chicago local artistic and political heavyweight Chance the Rapper made another endorsement announcement after endorsing Amara Enyia for mayor by posting on twitter about Hilario Dominguez in the 25th ward.
Shout out to my brother @hilariofor25! He's a young candidate for the 25th ward who's real about his family and about his community. I known this dude since we were 14 and he's always put people first. So proud of you man. Go Check him out at https://t.co/3lG1qWdqtG

— Chance The Rapper (@chancetherapper) February 5, 2019
The 25th ward has been one to watch for sure, as Dominguez and DSA-backed Byron Sigcho Lopez have been vying for the eyes of progressives in the ward.
And his name is Byron Sigcho Lopez @SigchoFor25 https://t.co/BBPDSCpQzf

— Chicago DSA 🌹 (@ChicagoCityDSA) November 29, 2018
Current alderman Danny Solis announced back in November of 2018 that he will not be running for reelection, and lately has seen a lot of time in the news as it has been revealed that he had been wearing a wire as part of an operation by the FBI.
According to Crain's Chicago Business:

For several years now, federal investigators have been tightening the noose on Solis, who had so-far-unexplained personal financial woes but was in a prime position to potentially seek favors as the head of a panel that can kill or give life to real estate deals that sometimes are worth billions of dollars.


As part of that effort, the Sun-Times reported, FBI agents secretly taped a meeting involving Solis, Madigan and a developer and unearthed embarrassing personal details about the alderman. A rundown of those events was included in an affidavit filed as part of an FBI request for a search warrant on Solis, a request that had to be filed in federal court here but was supposed to be kept under seal.
This may explain some of the criticism that many of Solis' constituents have felt with regards to standing up for their needs. For many in the area, Solis has allowed for too much development and has a hand in the displacement plaguing the neighborhoods, especially Pilsen.
" When you vote one hundred percent with the mayor, when you have not stood up to school closings, when you have not stood up to coal plants, when you have not stood up to metal shredders that were going to be built in front of a high school, when you don't stand up to unfair taxes that are being imposed on your community, then the result is that there's no leadership," Sighcho Lopez told Southside Weekly. "As a result, there [aren't] discussions. There's no coalition building, and you have the tensions that you see today. I've talked to different people about the tensions between new residents and long-term residents, between the [new businesses and the old businesses]. How do we bring people together, when there's no one who takes a stance? "
It's this discourse that seems to be on the tips of tongues in the 25th, as Dominguez has also made a lot of these issues part of his campaign, including pushing for affordable housing by supporting the Lift the Ban on Rent Control movement. He has also made fighting election corruption part of his platform by looking to institute a small-donor matching fund that is available to candidates who agree to spending limits and restrictions.
It is with Dominguez' ties to Solis in the form of The Resurrection Project and the newly formed Latino Leadership Council that has left some constituents unsure about the candidate. Meanwhile, Sigcho Lopez has been an open critic of Solis.
For 25th ward residents, the mark Solis leaves will continue to shape how they think about their representatives. Chance the Rapper, though, has proven thoughtful and committed to his work with understanding what change can happen within the city through his work with Social Works and direct donations to Chicago Public Schools. Surely that's worth something.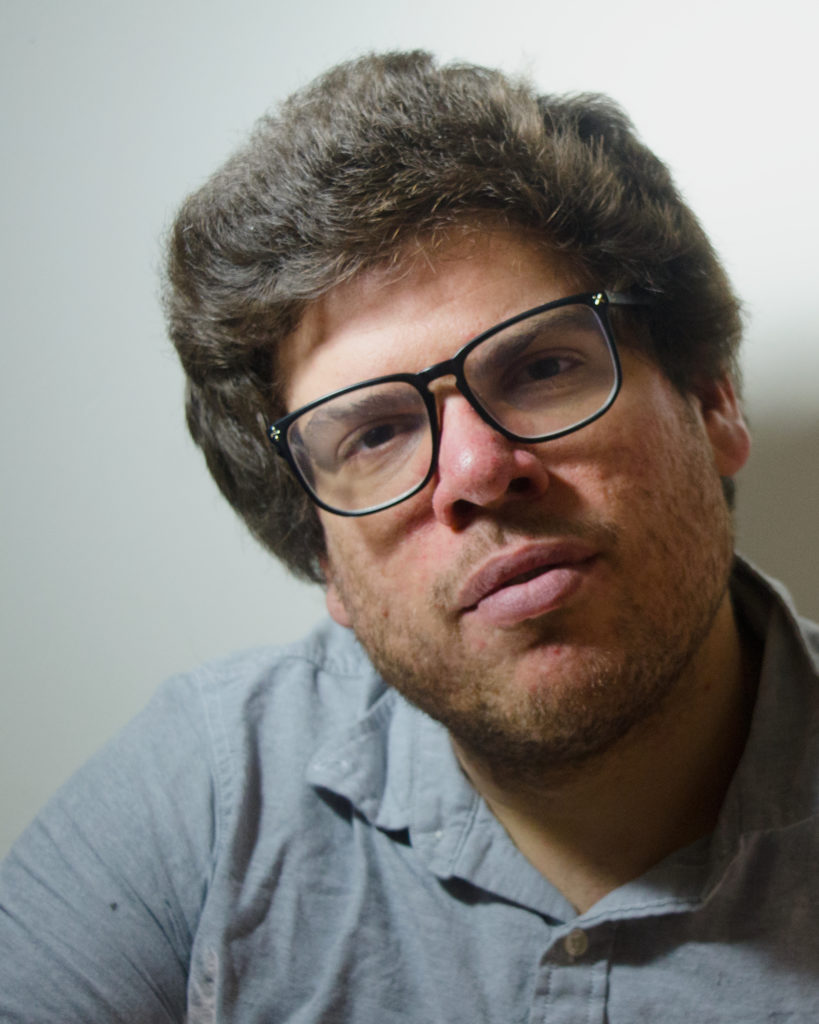 Daniel Johanson (he/him) is a journalist and digital media specialist living in Chicago, Illinois. He serves as Editor-in-Chief at Scapi and in that capacity manages all things content, including writing and editing articles and producing digital content. His most recent work includes the docuseries Heart of a Nation: Tracking Socialism in the Midwest and co-hosting the podcast Scapi Radio. He spends his free time with cats.