Pictured above: Rehearsal of May the Road Rise Up at Facotry Theater/Photo: Michael Courier
Are you a DIY theater/performance artist who likes to answer strange and random questions? Email taylor.imel@loop.colum.edu with your interest to be featured on Wacky Wednesday.
What? Who? When? THAT'S RIGHT. Wacky Wednesday is back. That means it's THURSDAY and we are highlighting Shannon O'Neill, playwright and ensemble member at The Factory Theater.
Each Thursday, we ask a theater artist/performance artist a question completely unrelated to theater or performance. Welcome to Wacky Wednesday.

Take a look at this week's questions:
Where is the fire?
"Right behind you. RUN!"
If your carpet could talk, what would it say?
"Please tell your ***hole cats to stop throwing up on me!"
When do you begin?
"After eschewing all self-doubt, a mint and a deep breath."
Written by O'Neill, May The Road Rise Up, is running at The Factory Theater, 1623 West Howard Street, Rogers Park, through March 30. More information on the show and purchasing tickets can be found here.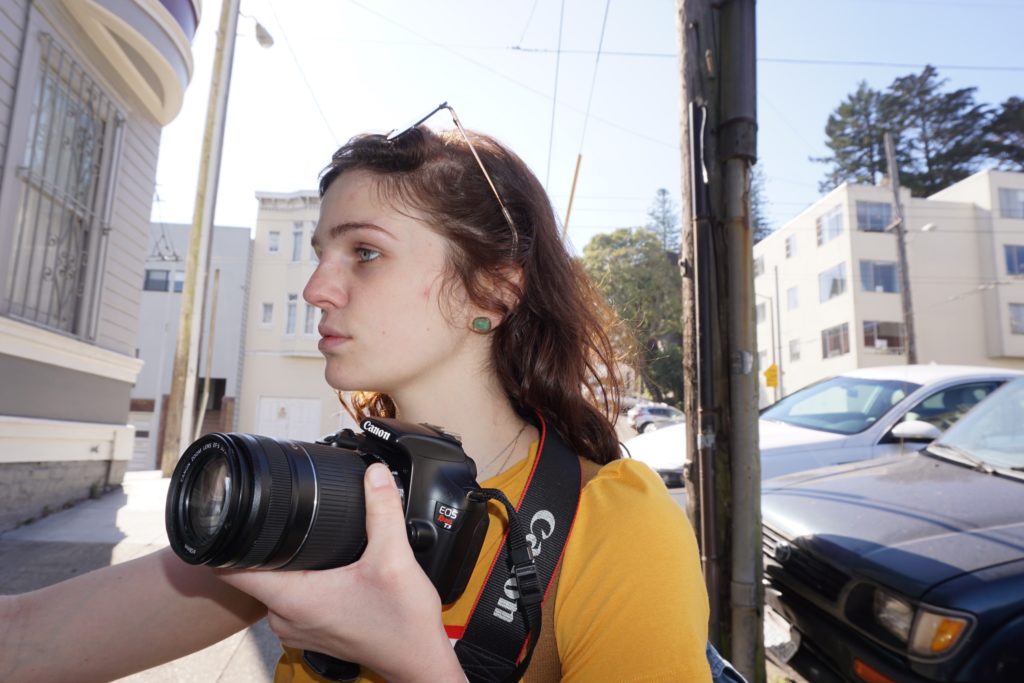 Taylor Imel (she/her/hers) is an Editorial Intern for the DIY Theater section. Her background is in theater and nonfiction writing. She earned a B.A. in acting/minor in nonfiction from Columbia College. Along with interning at Scapi, she works as a research assistant at Crain Communications. She is a big, shameless plant mom and enjoys hefty breakfasts. Family. Ted talks. A good cry. In her spare time, she works on fine-art portraits.