Pictured above: "Which side are YOU on?"/Photo: Kristiana Rae Colón
In 2014, tanks and military weapons were used to threaten protesters, journalists were shot with rubber bullets, and hundreds of freedom fighters were taken under arrest for partaking in a peaceful protest. A war zone was established in Ferguson, Missouri, against the people and the government. All the protesters needed was to bring justice for Michael Brown, whose life was taken by Darren Wilson, after being shot six times with his hands up.
Playwright and poet Kristiana Rae Colón participated in these ongoing protests. For several years, she spent her time with a large group of Ferguson freedom fighters to not only fight against the system but to create her current running play florissant & canfield. After hearing and seeing significant stories from the protests, Colón's collective association #LetUsBreathe decided it was best to put these stories into action. Since the play's introduction, the above-board piece, filled with well thought out storytelling, honorable characters and breathtaking verse, has shocked both the theatrical and cinematic industry.
Colón created a reputable background for herself as a poet, with her work featured in "The Poetry Foundation" and HBO's "Def Poetry Jam". Additionally, many of her plays have been debuted and celebrated in Chicago, New York and London.
"I've always been a poet, but I've also always been a playwright," Colón said. "My plays are all distinctively lyrical and my existence as a playwright/poet is intended to be at Shakespeare's neck. I think it's time for a black woman to take that crown."
Jeff-award winning director Derrick Sanders has been working on the play since the beginning of 2018. The two met at a reading of florissant and canfield back in 2016.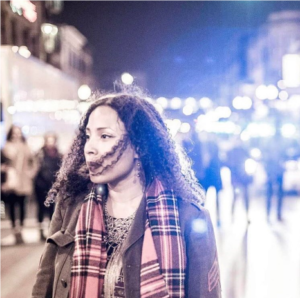 "When I first saw the reading, I knew it was in-your-face, epic and lyrical," Sanders said. "It was [written] in a way that represented hip-hop and youth—and showed the messiness of our society. I thought: 'A play like this has never been done on a big scale with black voices, black faces.' Let us be the platform to create it first."
florissant and canfield is voracious as equally as it is artistic, in its poetic and abstract form. The set was simplistically designed, with only rectangular, wooden planks hanging from the ceiling at different levels.
"For the set, I wanted to create an art piece that represented not only symbols of oppression, but the sense of the world ripping apart," Sanders admitted. "And most importantly, the voices of Ferguson."
With Sanders' intentional direction, Colón's text work only become more distinct and heard. I was struck by countless of monologues which were carried out by sweet-sounding metaphors and skillful actors. Despite an abstract set, a realistic portrayal of Ferguson was still created due to the use of specific prop use. For example, in one of the intensified protest scenes, a smoke grenade was utilized, causing the audience to sit still in awe.
Since Colón begun the play process and presented her perspective, the piece has received praise and attention from the public. Colón said interested entities had goals to change certain qualities within the script and world of florissant & canfield. Colón had no intention for this to be pursued, even it meant more money or 'clout.'
"I believe as a person who has a platform of artistic pursuits, it's my job to challenge such institutions and stretch them outside comfort zones," Colón said. "That might mean that I don't get commercial productions without changing certain qualities of my piece, which I'm fine with because I want to protect the voices and the art in a context that really honors what happens."
And she's right, despite it being 2018, many works of theater of being hidden or washed out for the sole purpose of keeping the audience comfortable. The top leading playwrights, who are consistently used back to back on the stage, is Anton Chekhov and William Shakespeare. Undoubtedly, both men have created a surmount of work, but when will the time come when the industry begins introducing unseen and unheard voices within the American society?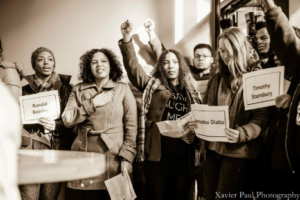 "American theater has yet to come to terms that it has a liberal heart, but a racist audience," Sanders said. "Similar to Hollywood, the big theater companies care about the dollar signs, but where Hollywood is different is that they are ahead of the conversation and the ideas that are out there."
Despite's Hollywood's new work, like Atlanta, Insecure and Black Panther, both Sanders and Colón believe that movies like Black Panther would not have been created if it was not for world-changing events like Ferguson.
"The Ferguson protesters was the bridge of continuing the #BlackLivesMatter movement," Colón said. "You know, with Trayvon Martin there was outrage, there was a protest, but then people went back to their regular lives. If it weren't for the global conversation that Ferguson started, Hollywood wouldn't have movies like Black Panther.
Creatives like Colón and Sanders aim to break capitalistic influences, like the repetitive storylines seen both in cinema and theatrical work, by giving the Chicago theater community a new voice and an innovative piece of art. After one performance, audience members were captivated and commented on how "in your face" the production was—which goes to say how much our world is missing honest words like Colón's script.
"Most of my plays, especially this play, are intentionally not made for the white audience," Colón said. "I'm not trying to make something that is accessible to the white person, because it's really for the people who never get to see their voices on stage."
The performances of "florissant & canfield" will occur between April 13 and April 21 at 7:30 PM, as well as April 15 and April 21 at 2 PM and April 18 at 10 AM at UIC's Theatre at 1044 West Harrison Street. For more information or tickets, visit theatreandmusic.uic.edu/eventdetails/835/816.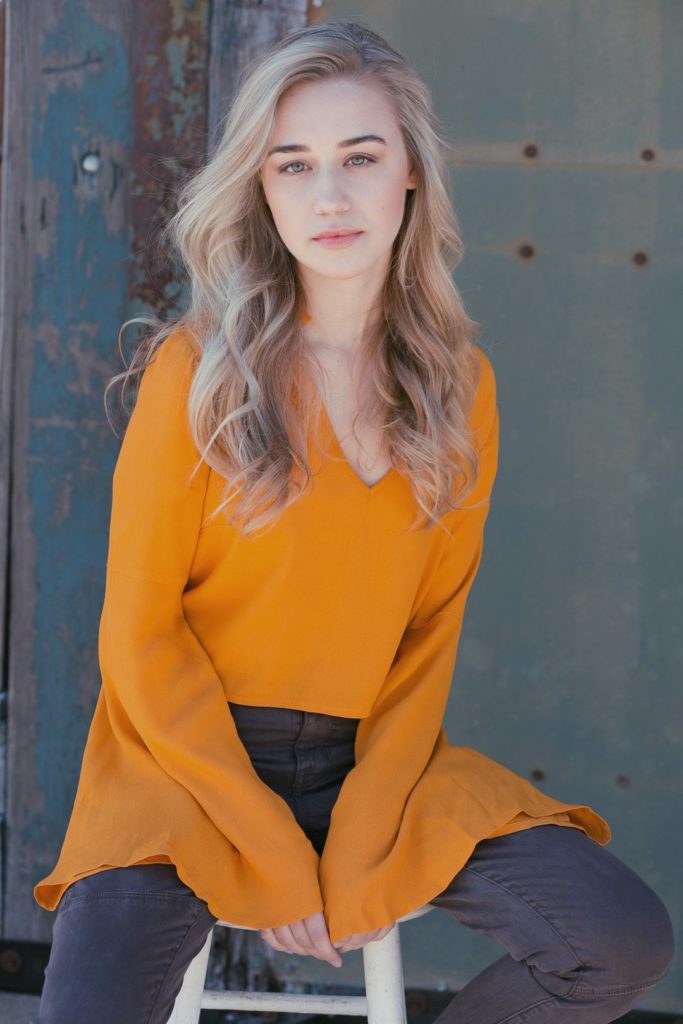 Ellie Danisch (she/hers/her) is a native of Chicago. Born and raised around the world, she found a home in the theater industry and has been enjoying the business ever since. She has previously worked for The Odyssey, where most of her work focused on politically-based issues and social injustice. Catch up with her at iamelliedanisch.com or at her Instagram @huefuldreams for more of her work.