Pictured above: The first Not In Our House Meeting/Photo: Sally Blood
This is the second installment in a four-part series entitled "Building Consent Culture," which defines and explores Consent Culture as a best practice to address the theater and performing arts industry. This series will feature artists of multiple disciplines dedicated to the advocacy of consent culture in Chicago's DIY theater and performing arts scene
CW: Sexualized Violence, Sexual Assault.
My name is Nick. My pronouns are they/them.
I've seen and experienced sexualized violence in my workplaces. I've been asked to compromise my bodily autonomy in the theater.
I've been asked to be an actor who always says: "Yes!"
I did not always understand the severity of what I experienced. I know that I am not alone.  I'm calling for this to end.
#MeTooToThisEndsNow
As the national conversation regarding sexualized violence gains more recognition, Chicago's theater community has had to face some of our most difficult and uncomfortable truths:
Our theater has been a breeding ground for unsafe and unethical practices

Our theater has valued "authenticity" over responsibility

Our theater still exists in one of the most segregated areas in the country

None of our progress will be of worth if our work is not intentional and intersectional
With all this in mind, the question remains:
How do we move forward?
The harsh reality is that this is not a new question. In the vast and rich history of theater, we have yet to make significant progress in creating and maintaining practices which advocate for the safety and well-being of performers. Therefore, we must continue to innovate and find new solutions. But how do we change the face of our culture?
HOT TAKE: The leaders in our community who have and continue to enable abuse, harassment, assault and misconduct in our house are cowards. Hard stop.
Which reminds me—has anyone heard anything from Darrell Cox after the alleged incidents with Profiles Theatre?
This is the part where I would usually attempt to briefly summarize Chicago's difficult and messy history of harassment in the theater and performance space. I'd do you a disservice trying to summarize such a pivotal time in the Chicago theater community. For this reason, I'll guide you to the following publications, which can detail our history with a higher degree of veracity and specificity than I can.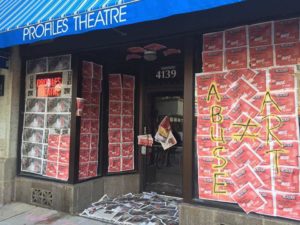 Aimee Levitt's 2016 publication, titled At Profiles Theatre the drama—and abuse—is real, outlines a long history of abuse at Profiles Theatre.
Not In Our House was formed in response to the above mentioned allegations. American Theatre published Not In Our Theatre: The Fight Against Sexual Harassment detailing the formation of Not In Our House.
I provided the aforementioned articles because it is necessary for our dialogues to always be put in context. And yet, I still think I have greatly simplified the complex history of theatre in Chicago.
Our wounds are fresh. Our work is far from done. It is important for us to understand the complex intersections we are navigating specifically in Chicago as a community.
Chicago is among the most segregated communities in the world
Recent studies conducted by the Chicago Urban League affirms that Chicago remains one of the most racially segregated cities in the country. Alternatively, you can take a trip down the entirety of the red line and see this first hand. The segregation in which we live today is the result of long-standing racist housing policies that have effectively exasperated pre-existing segregation to a point of crisis.
I examined ChicagoPlays.com lists of theaters and took two polls in order to show where there the thriving art communities exist in the city:
11 member theaters in Lakeview

11 member theaters in Lincoln Park

11 member theaters in The Loop

11 member theaters in Andersonville/Uptown/Edgewater
This is just a sample of the many North Side and Downtown neighborhoods' theaters. The theaters are disproportionately located on the North Side, which means that many other communities are entirely devoid of performing arts and theater venues:
0 member theaters in Bridgeport/Chinatown

0 member theaters in UIC/University Village

3 member theaters in Bronzeville/Hyde Park /South Shore

0 member theaters in Little Italy/Pilsen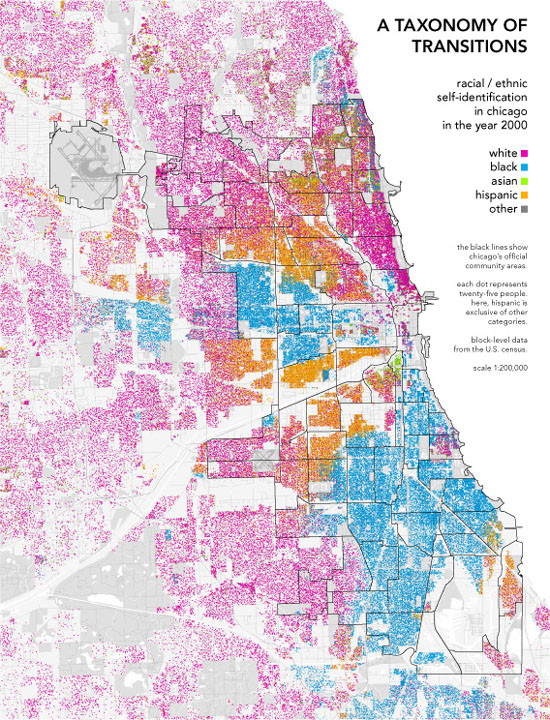 There were no further mentions of any other Southside neighborhoods. Now, this is far from an exhaustive list of the theaters in Chicago. But beyond the oddity of the repeating 11's, this highlights the ways in which the theater community exists almost exclusively on the North Side. Consider that the phrase "North Side" is a dog-whistle phrase for many folx that identifies the affluent and/or white areas of town. By the design of our city, our theater inevitably exists in segregation.  
So what does that have to do with Intimacy Direction and stopping sexualized violence in the theater? Well, everything.
As intimacy work grows in recognition and importance, I fear that black and brown communities will be left behind as the economically capable theaters begin integrating Intimacy Professionals to their staff. If we want to affect positive change in our industry, we need to work aggressively to make sure "we" reaches all of Chicago's diverse communities. We are enablers of violence if we fight for protection in affluent communities but then refuse to intentionally invest the same labor in our lower-income and artistically disparaged communities, many of which are statistically inhabited primarily by people of color.
Not in Our House… YES! Well, what about in our neighbor's house? What about in the rest of our community?
The economics of Intimacy Direction
Understandably, many Intimacy Professional organizations require membership fees, course fees, etc. This is, of course, because being a theater artist is a job and not a hobby where folx can produce for free, for everyone. Intimacy Professionals need to get paid for their work. This is a given. However, this concept is also at odds with the economic capacities of many theaters in Chicago. Simply put, many of our theaters cannot financially support the employment and training of Intimacy Professionals. In my perspective, here are our options:
Do the theaters hire untrained Intimacy Directors as a cost-saving initiative? These false professionals would then lower the standards for the position, eventually opening up the potential for untrained and therefore unsafe persons and policies to work free of accountability.  

Do we ask the admittedly small group of vetted, trained and certified Intimacy Directors to bear the responsibility for our entire community? In our need to see this work come to fruition, do we have to ask them to work below an appropriate wage to remain employable?
I had the pleasure of meeting Rachel Flesher, who is training with Intimacy Directors International and highly decorated in her work throughout Chicago. During a talkback discussion after (re)discover theatre's production of 50 Shades of Shakespeare, I threw her a difficult question:
"How do you respond to the criticism that Intimacy Direction is not an economically feasible option for many of our smaller and storefront theaters? How do you see Intimacy Direction expanding to be universally accessible while remaining at the quality standard necessary for this type of sensitive work?"
Flesher, in summary, discussed how passionate she was about this work and prepared to share it with the Chicago community in every way possible. I appreciated her enthusiasm and belief in this work, particularly the work she is doing in Chicago. However, I'm still trying to figure out how to expand accessibility to it.
Keeping standards in Intimacy work
In my first publication in this series, I provided a brief summary of the practices often employed by Intimacy Professionals. I've also made no secret that I am not an Intimacy Professional myself, though I do have an ever-growing interest in the subject.   
However, as I followed my publication in its circulation around the internet, I was frequently and incorrectly identified as an Intimacy Professional. I am not.
And therein lies a huge problem.
Now, I'm not mad at people for misunderstanding the perspective from which I am writing. It's important to note, however, that I do not have the necessary skill set to definitively and absolutely provide guidance in best practices. I cannot say that I have the experience working with survivors to consider myself trauma-informed. I cannot objectively look at my body of work and know that I have the experience, capabilities or bravery that these trained Intimacy Directors possess. If I claim ownership of any of this, I am leaving my fellow artists at serious risk and am enabling that which I seek to end.
In a Facebook post published by Intimacy Directors International, Executive Director Tonia Sina stated the following:
"Hello friends! Thank you for joining and following our movement!

After a lot of discussion, our Founders have decided to alter the documents we provide on our website for the general public vs. IDI members who get access to additional resource documents we release as they continue to evolve with the movement. Recently, we've discovered instances of our Pillars for Safe Intimacy Direction being used improperly or dangerously due to lack of direct education with any of our teachers or assumptions that this can be done without any extra specific training.

We continue to stress that Intimacy Direction CANNOT simply be taught or approached like fight direction and that it requires a different and higher level of sensitivity to content matter as well as the individual emotional needs of the performers involved. Lack of education can potentially lead to cases of harassment and even abuse. We are a young non-profit, so as we write our own policies and procedures, we appreciate your patience and recognize the growing need for this work to be available internationally.

Please remember that we can only recommend our own instructors and Intimacy Directors we have trained and worked with closely. While we're increasing IDI's number of Intimacy Directors as soon as we can, we are also keeping our bar incredibly high for our vetted IDs. We don't want to be complicit in watering down the art form or implying this work is something anyone can do by just reading an article, taking a weekend workshop, or using our Pillars without also learning the Pedagogy involved.

Just as one wouldn't recommend choreographing a massive duel, musical dance number, or rigging a hanging on stage or in film without a trained specialist, we simply don't recommend people untrained in Intimacy Design. We also can't recommend anyone we haven't seen in person, no matter how extensive a CV one might have. This is how we can help maintain and promote the safety of the films and stages on which we work.

That being said, ANYONE can be an advocate of the movement to prevent harassment and abuse in the performing arts, and we celebrate anyone promoting enthusiastic consent when handling Intimacy on or off stage or screen […] Our members and donors directly allow us to offer more opportunities in multiple countries to teach this work, and even simply sharing a post helps us reach more people to make the performing arts industry safer and more inclusive for everyone!"

To sum up Sina's comments: Anyone can advocate for the prevention of harassment and abuse in the performing arts. Conversely, Intimacy Direction necessitates a great deal of training. e cannot just negligently deem anyone capable of this work.
If we are going to get serious about what this work can do for us, we need to stop pretending we are all inherently qualified to bear this responsibility. Experience with fight direction does not make you qualified. Taking one workshop on Intimacy Direction does not make you qualified. Identifying as a feminist does not make you qualified. Only objective, long-term training with seasoned professionals makes you qualified to deal with the complex issues at play in Intimacy work.
Which begs the question: is the push for Intimacy Direction facing the problem of wokeness? What I mean by this is that I am hesitant. I fear that as we expand intimacy work, it is easy for us to fall into the trap of wokeness. I believe that wokeness is a substitution for engagement. I believe identifying as woke is a form of appropriation, depositing behavior and belief for social currency and status. In order to make tangible change for the betterment of our community, we need to be more than woke– we need to affect change. Wokeness does not mean you have done anything for marginalized communities. Intimacy Direction cannot fall into this trap and remain effective.
Are you ready to have a difficult conversation?
I didn't publish this article to only be critical. In fact, I believe that on the whole, Intimacy Professionals are steps ahead of your average theater practitioner when discussing my considerations and criticisms.
I am critical of my own community. Our theater. We need to start asking ourselves how we will provide and cultivate the supple and fertile ground for this work to take footing.
When we build consent culture, in what ways will we be prepared for this important work to take place? What will we do to create intersectional space to support the work of Intimacy Professionals?
Stay tuned for the next installment in the four-part series, entitled Their Courageous Voices.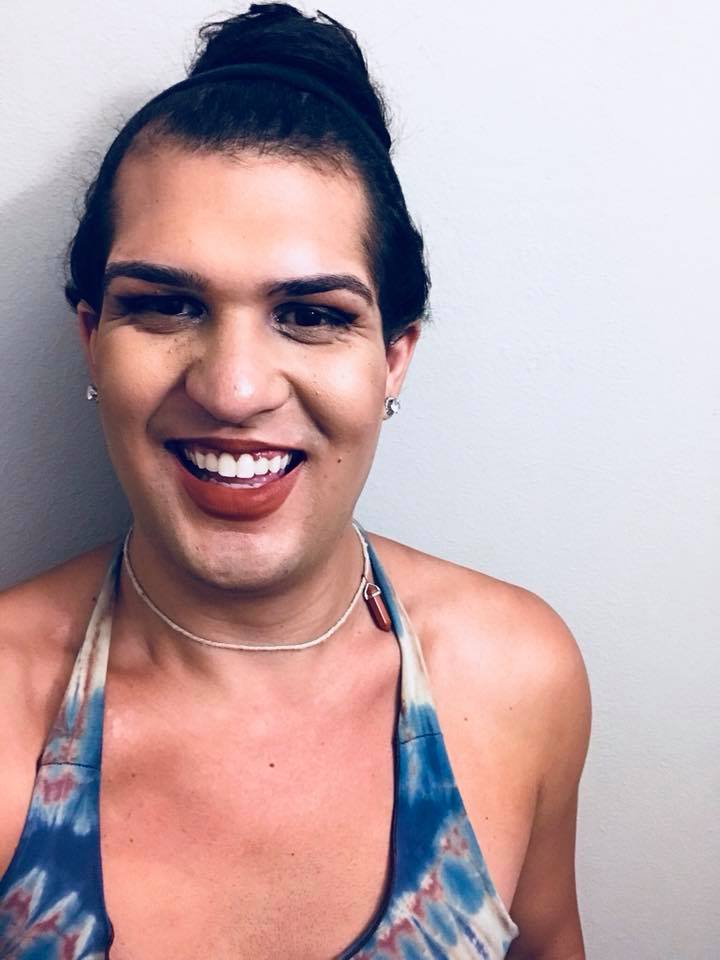 Nick (they/them/theirs): A Bio-Haiku (Baiku??)
This is Nick's bio
They are a theater maker
So they do not sleep
Nick Benz is a Trans* identified writer, theater practitioner and aspiring goth gf. Nick is a (soon-to-be) Graduate Student at Virginia Commonwealth University studying theater movement pedagogy and intersectional higher education policy.