Pictured above: Free Street Theater and the Nap Ministry present Rest, a new performance about rest and liberation./Photo: Free Street Theater and the Nap Ministry

Our DIY theater and performance recommendations for the month of July:
Firefly Love
Something Marvelous at The Athenaeum Theatre, 2936 North Southport Avenue
In Firefly Love, Maria goes on a journey to the homeland of her favorite playwright, Henrik Ibsen. She dreams of being inspired, but instead finds another woman who is identical to her. From the moment that she meets her copy on a funicular to Mount Floyen, she begins the journey to find herself. To aid her, she enlists the help of her best friend Lola, and together they follow the other Maria to the other end of the world.
The production runs through July 15.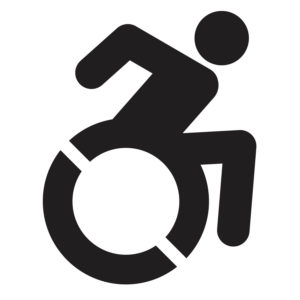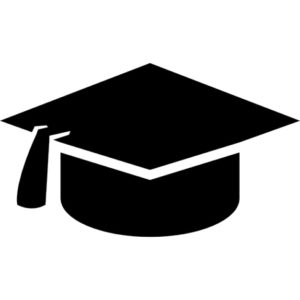 Ysentia/The Adventures of Astro-Man
Runaways Lab Theater at Voice of the City, 3429 West Diversey Avenue
It begins with Ysentia, a mini-series of scenes that follow the title character as she navigates the universe. The piece is acted out with large-scale puppets, created by Jacky Kelsey and Daniel Lizano. Electronic music, influenced by the far reaches of space, underscores the piece. The second half of the night takes us to The Adventures of Astro-Man. Dr. Kathleen Robotica, head of the USDA, has initiated her project to end the world, codenamed Regenesis. We follow Robotica, her family, and the sidekicks of superhero Astro-Man, as they all process how their decisions led to the impending doom. Characters choose between love and morals, and are called out on their apathy towards world problems.
The production opens July 6.
The Two Gentlemen of Verona
Lincoln Park, 2045 N. Lincoln Park West, Chicago
The Two Gentlemen of Verona, to be performed over eight weekends in four different Chicago Park District parks, is believed to be Shakespeare's first play. The "Two Gentlemen" are Valentine and Proteus, who travel from Verona to Milan, where they fall in love with the same woman, even though Proteus had professed to be in love with Julia, back in Verona. Or at least he thinks she's back in Verona. The comedy deals with many of the themes Shakespeare would explore in later plays, including loyalty and friendship, the foolishness of love and lovers, and whether friendship trumps love. It will be performed in Lincoln Park, Gross Park, Touhy Park, and for the first time, Chicago Women's Park and Gardens at 1801 S. Indiana Ave. on Chicago's near south side.

The production opens July 7.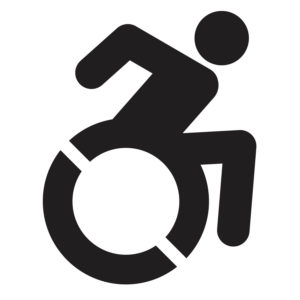 Rest
Free Street Theater and the Nap Ministry at Various locations around Chicago's parks: Gage Park, Osterman Beach, Humboldt Park, Harrison Park, Walsh Park
Outdoor tent revivals meet lost Dream Space meet Chicago protest energy in Rest, a new immersive performance created by the Free Street Youth Ensemble in collaboration with acclaimed performance artist Tricia Hersey, founder of The Nap Ministry. Both joyful and welcoming, Rest uses movement, text, and yes, actual naps, to explore the history of forced labor in the United States, and to invite the audience to reclaim rest as a tool of liberation. Free Street and the Nap Ministry will be touring REST to five parks across the city as part of the Chicago Park District's Night Out in the Parks initiative.
The productions begin on July 7.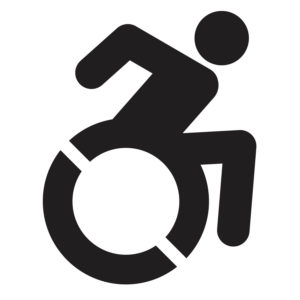 Choose Your Mar Adventure
Choose Your Mar Adventure at Beauty Bar Chicago 1444 West Chicago Avenue
Going to a Missy Elliot concert in Atlantis, gaining mind reading skills from a bottle of lube, betraying your best friend Tom Ford for the good of your fashion modeling career: what kind of scenarios will our guests get themselves into this month at Choose Your Mar Adventure. Part interview, part role-playing game, all weird and hosted by Mar Curran, this show is sure to make you question your own survival skills through our guest list of movers & shakers around Chicago.
This live performance podcast occurs on July 9.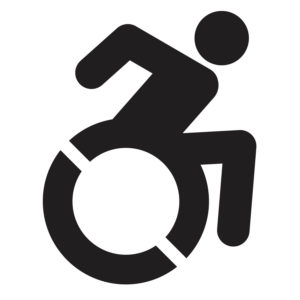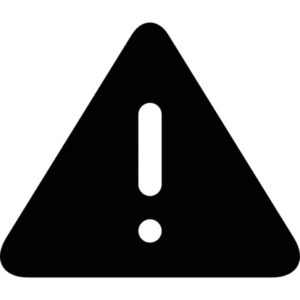 Chicago Theatre Now: Launch + Fundraiser 2018
Chicago Theatre Now at The Frontier, 1106 West Thorndale Avenue
This is a fundraiser event to celebrate the launch for the first ever issue of Chicago Theatre Now, a bi-annual magazine, led by artists, for artists and community to embark on conversations regarding accountability, inclusion, diversity and equity within Chi-Theater. Performances by local Chicago theater makers, as well as a night of music, dance and party are included in the event.
This event takes place on July 13.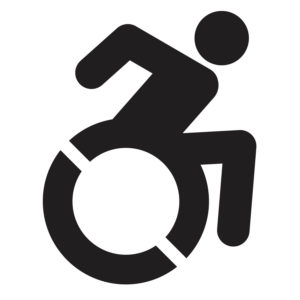 Scary Stories To Save Your Life
The About Face Youth Theatre Ensemble at The Center on Halsted, 3656 North Halsted Street
Need an antidote for your increased anxiety since the 2016 Presidential election? The award-winning About Face Youth Theatre presents an original horror play that will shock you right back into your senses. In a world of disappearing protections and increased violence against LGBTQ+ youth across the country, AFYT is serving up a collection of real life stories of survival, resistance and victory against the dark side.
The production opens July 14.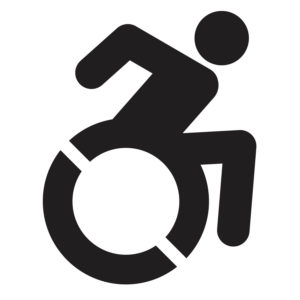 Am I Man Enough?: A Storytelling Show and Podcast
Women & Children First Bookstore, 5233 North Clark Street
Am I Man Enough?: A Storytelling/Podcasting Show is where people tell personal stories to critically examine the culture of toxic masculinity and the construction of masculinity and manhood, blending social critiques with personal stories. The show, curated by Ada Cheng, a professor-turned storyteller and performing artist, showcases performers of diverse genres, identities and backgrounds.
This live performance podcast occurs on July 18.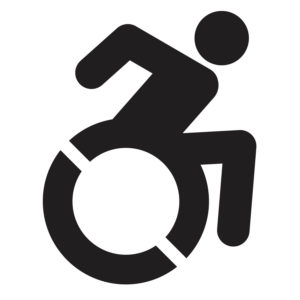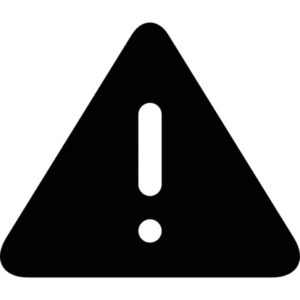 Keep Your Guard Up, Smitty Harbinger
Silent Theatre Company at The Den Theatre 1331 North Milwaukee Avenue
Keep Your Guard Up, Smitty Harbinger is an uproarious, hour-long physical storytelling comedy that is too funny for words. A silent play inspired by the slapstick comedies of the 1920s with a modern sensibility that is fun for the whole family! From maintaining the guard booth and lift gates, to pratfalls, avoiding bees and redirecting traffic, this play has a bit of everything that can conceivably go wrong on the job of a solitary booth operator, Smitty Harbinger, while he attempts to deal with and overcome every challenging situation before he smitties everything up.

The show opens July 19.

That's Weird, Grandma: Stories About Food
Barrel of Monkeys at Neo-Futurist Theater, 5153 North Ashland Avenue
Clever and funny – touching and poignant – the collection of sketches and songs featured in THAT'S WEIRD, GRANDMA is equally entertaining for adults and children. The line-up of the long-running, critically-acclaimed revue changes each week by audience vote, so no two shows are ever the same.
The production opens July 23.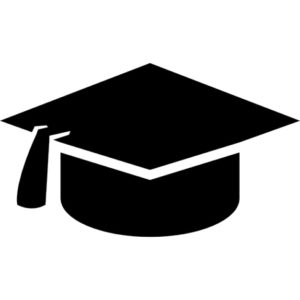 The Visibility Project
A Long Walk Home at Douglas Park, 15th Place and Albany Avenue
At Douglas Park, A Long Walk Home (ALWH) will present the Visibility Project, an on-going public art initiative envisioned and produced by black girls, including live performances, a photography exhibition, collectively organized art therapy workshops, and the Healing Tree, a special tribute to the living memory of Rekia Boyd. This dynamic event will recognize the important contributions black girls make to their communities and our country, and creatively respond to their experiences of invisibility in conversations, institutions, and movements for gender and racial equality in the United States.
The production takes place on July 26.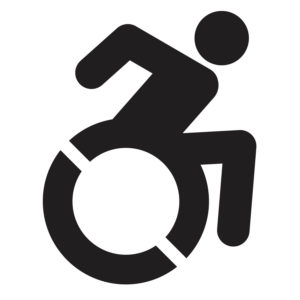 Defacing Michael Jackson

Flying Elephant Productions at Stage 773, 1225 West Belmont Avenue
Set among the swamps and canals of rural Florida, a motley group of African-American teenagers create their own Michael Jackson fan club in 1984. But when a white boy moves to the neighborhood and tries to join the club, all the rules of the community are challenged and changed. Defacing Michael Jackson is a satire about the do's and don'ts of Blackness, hero worship and American identity.
The production opens July 27.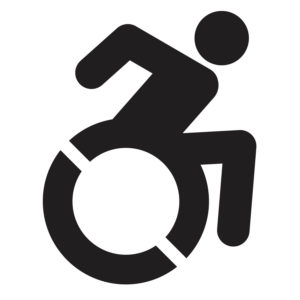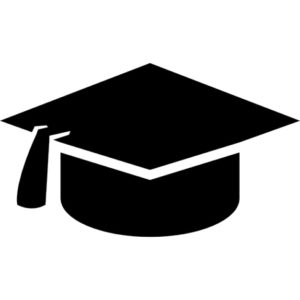 BANTU FEST 2018
Bantu Entertainment at Midway Plaisance near 60th & Ellis
The fourth annual BANTU FEST is a free community festival bringing over 30 different countries and cultures together to celebrate diversity, unity and love. Attendees will have the chance ot enjoy food from over 30 different countries, arts, music, vendors, live performances, dance, a children's village, tribute to music legends and guest artists.

This festival will occur on July 28.

The Shit Hole
This is a moving variety show that showcases 25-30 constantly changing performers at each of the productions, each doing 4 minute sets. If sensitive content is included in a set, the performers provide a trigger warning before their set. Because the show moves around to different locations, wheelchair accessibility is not guaranteed.

There are typically one to three shows per week. Message

shitholeinfo@gmail.com

for details.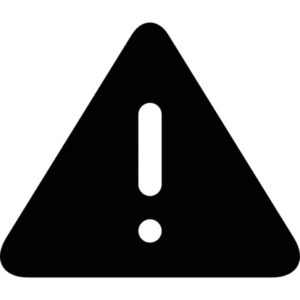 If you would like to be featured in future Scapi upcoming monthly productions lists, please email and/or add DIY Theater and Performance Editor Danielle Levsky at danielle.levsky@gmail.com to your distribution list and send along the accessibility options that are available in your theatrical or performance art show.
---
Key to our Symbols for Accessibility:
Wheelchair Accessibility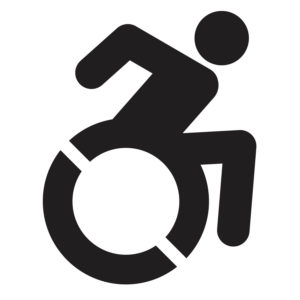 Audio Description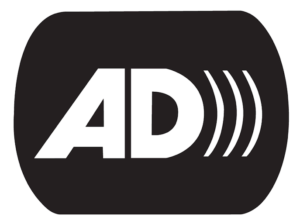 Closed Captioning (CC)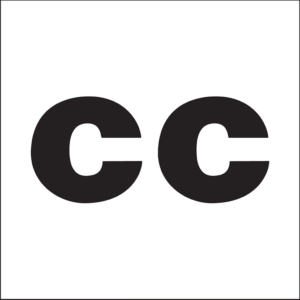 Opened Captioning (OC)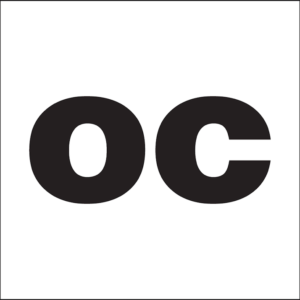 Assistive Listening Systems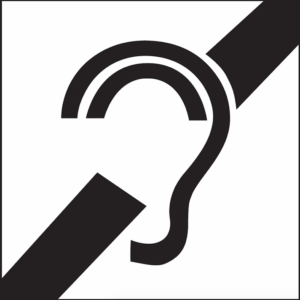 Sign Language Interpretation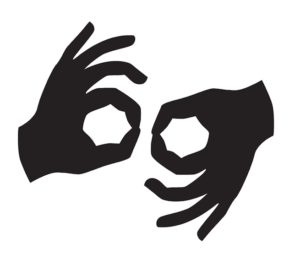 Accessible Print (18 pt. or Larger)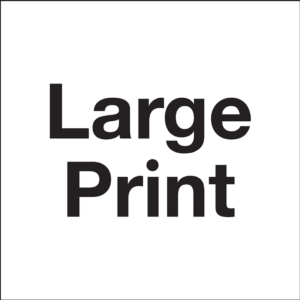 Pay Accessible – Pay What You Can 

Pay Accessible – Free Tickets Available 

Pay Accessible – Discounted Pricing (Student, Industry, Senior, etc.)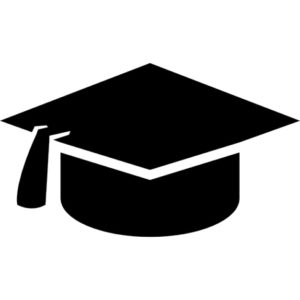 Trigger Warning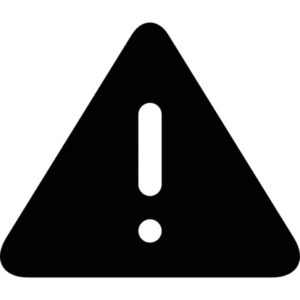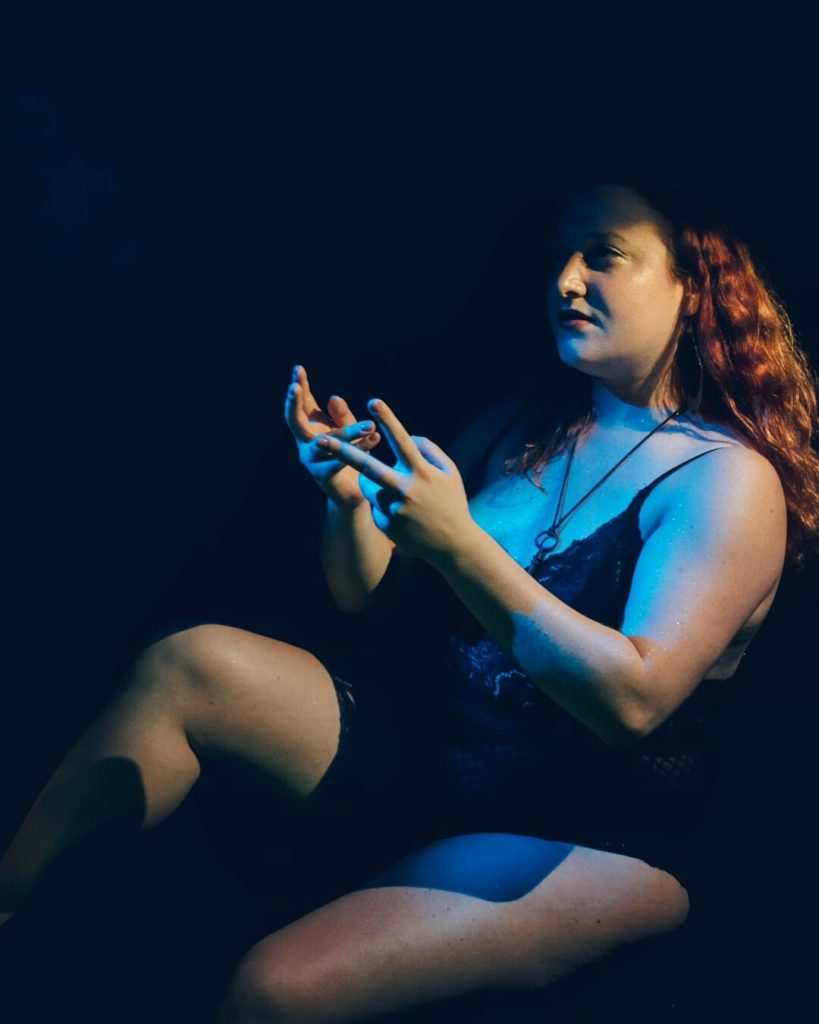 Danielle Levsky (she/her/hers) is the Theater Editor of Scapi Magazine. She is a feminist, Jew, poet, essayist, performance artist, and instructional designer. In addition to her work at Scapi, she has covered community news, arts reviews, lifestyle editorials, and cultural events for several publications. Between February 2018-2019, she completed a fellowship where she wrote a collection of community-engaged essays about her identity and heritage. She also writes typewriter poems on demand with Poems While You Wait. Follow her on her poetry Instagram to read some works in progress.