Photo by John Petalcurin
A recently developed website that syncs streamed media for streamers and their viewers may be able to help streamers In Late October Twitch Streamers started getting DMCA claims on their streams, with Twitch giving little information while deleting hours and hours of VODs (Video on Demands) from recent streams.
DMCA stands for Digital Millenium Copyright Act, and it essentially allows for websites like Twitch to host user-generated content under a provision colloquially known as safe harbor. Basically, it says that platforms can't be sued if they take prompt action to remove or to block access to copyright-infringing material after they've received notice of an infringement claim from a copyright holder or a holder's agent.
The Verge reported this when it happened, and came to the conclusion that given the swiftness of the events Twitch likely had a storm of claims all at once causing them to take severe action.
For the most part Twitch is striking blatant playing of music for audiences in the form of things stream intros and outros, but many have also reported that even in-game background music will get striked and taken down from their channel.
On November 11th Twitch put out an extensive statement (that many streamers found refreshingly direct) addressing the situation and since then streaming practices in a lot of cases have already changed significantly.
This is especially true for creators on the site who have worked to build a presence and community bricky by brick, where sudden changes like this can have lasting impact. A lot of Twitch streamers, like Sailorlizz, haven't slowed down despite these challenges and have had to navigate the cultural shift through their regularly programmed Red Dead Redemption and Among Us and Holiday specific cooking streams.  
"As a small streamer, there's a lot of risk in the DMCA that could cut any potential I have out before it's been lived." Sailorlizz said. "There's no warning, there's no fixing it if it happens, any potential I have is gone. It could literally come from an accident, a joke sound bite, music in a restaurant, or god forbid the easiest and hardest to avoid : in game music. The fear is debilitating."
"We've got work to do, and at the same time, we urge you to keep learning about copyrights," the statement from Twitch said. "They are important, not only because of the issues we've covered in this post but because they are created every single day by songwriters, recording artists, authors and other creators like you."
All of this is why the creator of Super Magic Link got to work building a user friendly platform for syncing copyrighted streamed media. A recent reddit post by one of the creator's outlines their goals for the site:
You can listen to and watch whatever you want in automatic sync with your viewers, but you won't get copyright strikes. And best of all, musicians/creators will get paid since everyone streams content legally from the source!

As a streamer, you just connect your Spotify, or watch a Youtube video, and any viewer who goes on your Super Magic Link (eg www.supermagiclink/YourTwitchID) will be automatically listening and watching in sync with you.
The post goes on to ask for feedback from users about future implementations for things like Netflix and Hulu, or more nuanced needs like automatic Spotify audio exclusion from streams
While how much streaning culture will see the usage of this site and other sites like it is yet to be seen, the hunger for resources like this is apparent.
If you want to learn more about the site, you can find a ton of resources on how it works on the reddit post here.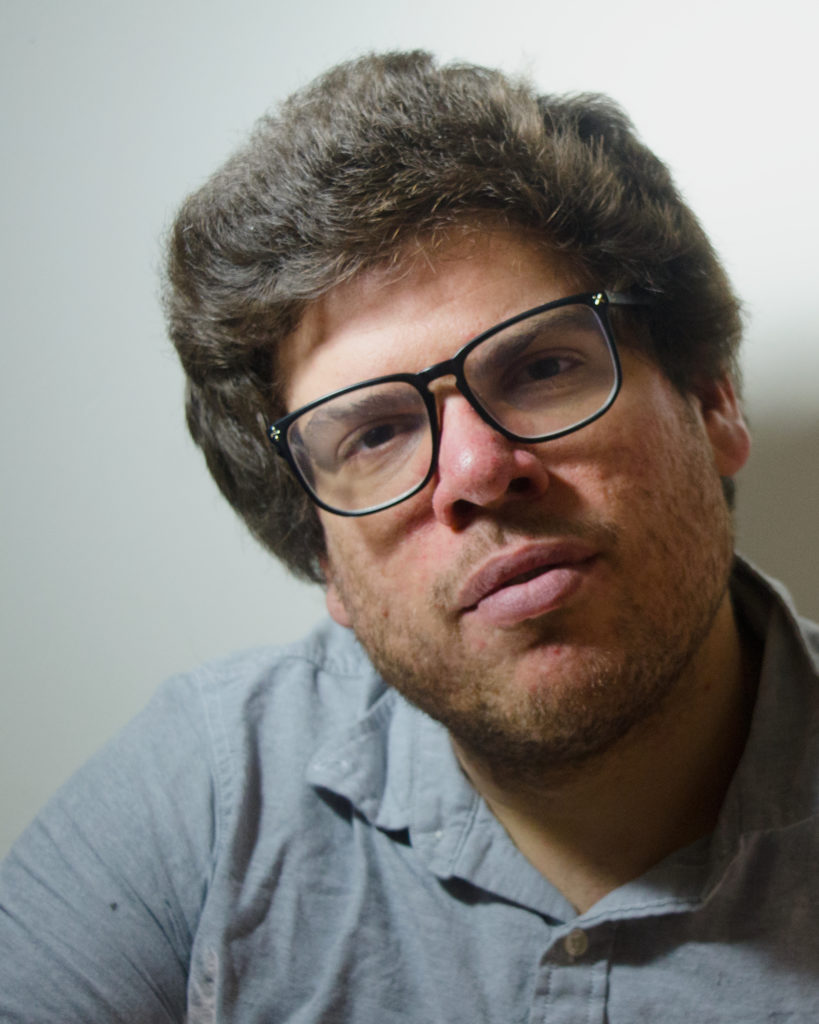 Daniel Johanson (he/him) is a journalist and digital media specialist living in Chicago, Illinois. He serves as Editor-in-Chief at Scapi and in that capacity manages all things content, including writing and editing articles and producing digital content. His most recent work includes the docuseries Heart of a Nation: Tracking Socialism in the Midwest and co-hosting the podcast Scapi Radio. He spends his free time with cats.