NÆ's new album, Push Button Future, released in February is a dance-pop confection with a biting edge, commenting on modern-day issues of consumerism, commercialism, influencer culture. It's bold, flashy, with elements of rap and EDM splashed throughout, skewering white privilege in a catchy way. 
NÆ is the alter ego of JaNae Contag, who wrote, sung, and produced the album, along with her collaborator Ryan Black, a composer, producer and rapper, who goes by the alter-ego of Blizzle.
Contag describes the album as a "cultural commentary and critique on the question of where as Americans do we find ourselves. Specifically, what does aspiration lifestyle marketing, effects of privilege, marketing, and the glowing rectangle in your hand. How does that affect women? And women in a place of privilege? And I'm trying to unpack that."
The album starts with "Sugar Pumps," a song with Contag and Black collaborated with producer Justin James. It's about a part-time Zumba instructor and a motivational speaker, who is nevertheless addicted to sugary coffee, which is a punchy start to the album. It speaks to the push and pull of subscribing and profiting off of wellness culture and still being addicted or attracted to fast food, all due to the oppressive nature of capitalism. It's a wacky, fun, and catchy pop song that sets the mood for the album.
NÆ is a persona that is larger than life and still a work in progress, a somewhat self-aware amalgamation of commercialism and marketing who also occasionally performs in caricatures.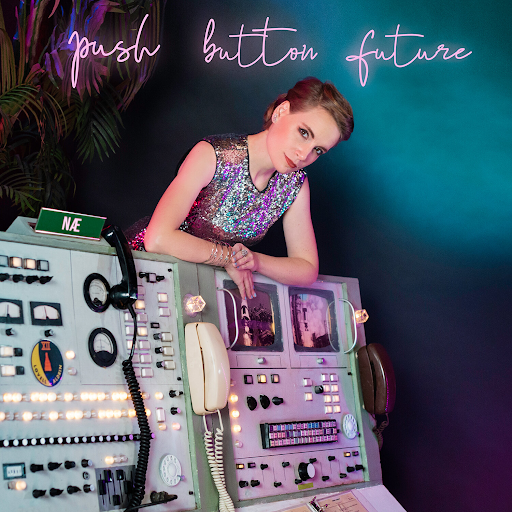 "[NÆ] is a cultural observer, she's looking at idiosyncrasies in her own cultural landscape, she is highly perceptive. But the fantastical side [to her backstory] comes in where she was abandoned early by her parents and brought up in a mall by mannequins."
NÆ finds both great joy and pleasure in consumerism, but also critiques it, bringing a duality to the character.
Contag grew up in a musical family and started doing performance art in college.
"[I started] utilizing myself and my body to perform in strange spaces, in dead malls, or abandoned malls, or the longest strip mall in the US. I filmed myself running through a strip mall, I filmed myself doing a tight-rope walk in a mostly abandoned colonial-style, new urban development. And as the work continued, I got critiques that it looked like a music video. So after these performance art pieces, I started developing this persona."
NÆ sings in different characters throughout the album. Another stand out song is "Unicorn Party," an absurd and irresistibly fun pop and EDM song. Contag collaborated with a six year old daughter of one of Black's friends, about getting the house ready for the unicorn of honor, Sparkle Face. Once Sparkle Face enters the scene, a massive EDM drop ensures.
"There's this question of who is this crazy unicorn. Is he a drug dealer? Does he represent someone's addiction to something?"
The album also explores online dating, phone use, alcohol, mannequins, work ethic, shopping, finances, and malls.
"I love to explore the idea of women and their white privilege with exaggerated caricatures, Women who are struggling with latent caffeine addiction, or the boredom that afflicts someone when all the responsibilities are over and a woman pouring herself a huge glass of rose and scrolling on her phone, who starts, dating online, sexting… it's all part of the same question."
Contag was influenced by Kesha, St. Vincent and Dua Lipa's Future Nostalgia , and you can certainly hear Kesha's influence in her lyrics regarding aspirational lifestyles. The dance-pop element in the album is reminiscent of Melanie Martinez.
Contag has been working on the songs since 2018 and started production on the album in 2020. Production was paused when both Contag and Black contracted COVID-19, and then resumed production in the spring. While they were sick with COVID-19, both Contag and Black wrote nine songs of ambient synthesizer music, which helped Contag get through the anxiety of being sick, which they are hoping to release later this year.
During lockdown, they started an interactive live stream series, Saturnae. They performed songs from the album and had improvisational elements, where they took audience cues and wrote songs on the spot.
The livestream series has it' own lore, which where the characters are "launching into space. We're incorporating multi-camera arts and crafts theme, where we built rocket ships and planets. Our mission is given to us from the International Ice Cream Consortium, which has appointed Blizzle and Nae to collect ice cream recipes around the galaxy and bring them back to Earth to stimulate the retail industry."
NÆ's album Push Button Future is a smart exploration of the issues that plague our capitalist society in a dance pop marvel. 
You can listen to NÆ's album here.
Their live steam Saturnae can be found here.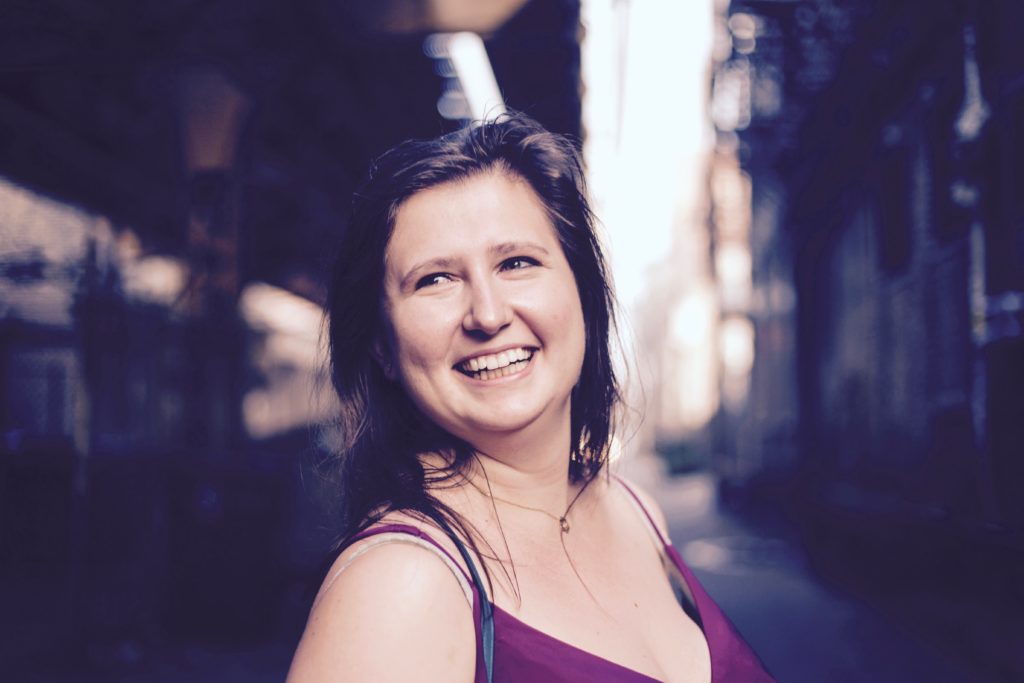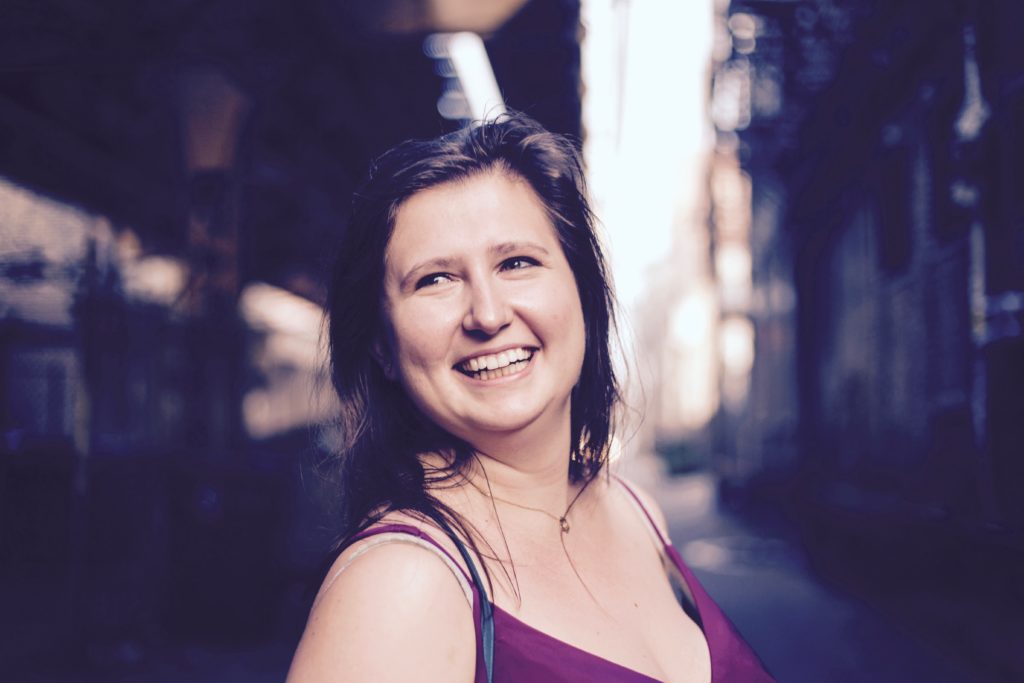 Tanya Kornilovich (she/her/hers) is a politics and art writer at Scapi Magazine. Born in Moscow and raised in Oregon, her dream job is to get paid to snorkel. During the day, she works as a recruiter and at night she does stand-up, writes, and takes bubble baths. Follow her on Twitter @tankornilo.