Above: Poster for the promotion of performance at the MilkBoy in Philadelphia, PA.
The Chicago-born band I Fight Dragons released their third studio album, Canon Eyes, in late 2019. Canon Eyes is taking on the existential crisis every person experiences as they grow older, a cushioned armchair snuggled in the realm between nostalgic melancholy and hopeful strength. The songs take listeners on a journey that flip-flops between wonderment of the aging mind and terror at the realization that we are, indeed, growing older.
Lead singer and guitar player Brian Mazzaferri confirmed that Canon Eyes was exactly that – an elaborate exploration of the then and the now.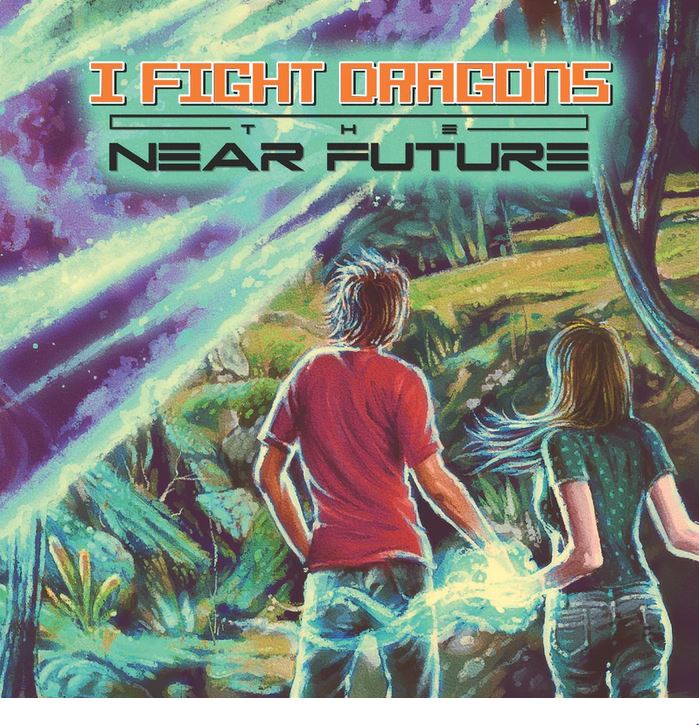 "For The Near Future, we were taking a lot of inspiration from Rush's 2112. It was a reaction to working in the major label music system, kind of running away from the goal of having to write a hit song. [Canon Eyes] had me getting into a lot of my original 90's influence, circa 90's radio rock. Less concept, more a set of songs with [as an] ode to that 90's radio rock."
The album identifies what it feels like to want to wax poetic and also acknowledge that a sea of pastimes you once loved, and maybe still do, are dying. In the opening number "Artifact", the chorus states, "Break all the guitars and burn them now/Rock is dead – they held a funeral/Once upon a time, they made it/Now the DJ's just replaying."
In a time when the One-Person Bedroom Band is so easily accessible between recording software and looper stations, it can sometimes appear that the time of the garage band is over. Mazzaferri disagrees. if anything, music is inherently more fun once you open up to the wide world of musicians.
"At first I was only looking inward, looking to make music on my own, in my own studio," Mazzaferri said. "But after a while, I realized that it was much more fun to go out and find music I liked, to become a part of musical things that were happening… Don't think about only inventing something. You have sparks for ideas that are great, but I feel like by [keeping these ideas to] themselves is a limiting factor."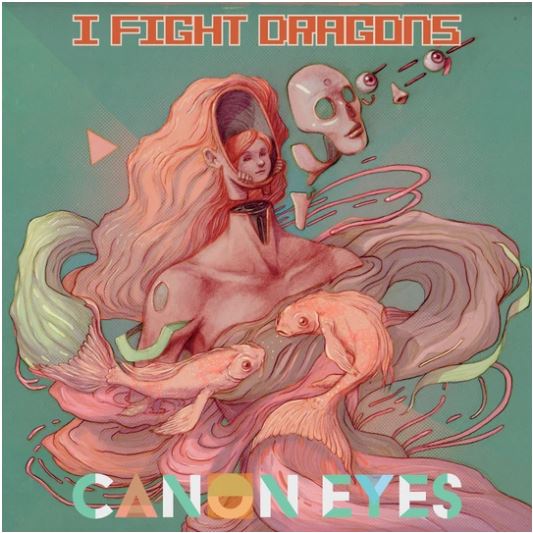 The band certainly knows how to embrace that sense of community. They've made unique use of Patreon, the subscription-style crowdsourcing platform to create their last two albums. Mazzaferri claims that because the platform allowed them to be unique, they've had success producing their last two albums on their own terms.
"The way we use our Patreon allows for the band and the fans to become a collaborative team. It's porous; people can join and leave at any time, people who may want to give while we're making an album and then take a break while we're not actively [working on a specific project]," Mazzaferri said.
One of the fun aspects of the album is how it plays with popular books from our childhood. In songs like "A New Brain," I Fight Dragons has re-conceptualized our favorite Oz heroine's journey, making her trip down the Yellow Brick Road an internal struggle that comes with rising to the challenges of a new adventure. Think of every time someone told you that you could "absolutely do it!" and instead of inspiring you to do that thing, it suddenly became a major source of stress and anxiety. I Fight Dragons identifies this feeling in a bass/drum-heavy track that makes your own feelings of being trapped in the center of a tornado completely seen and put to a score. As the final line in the chorus states, "Time after time I flip from fine to failing and falling apart."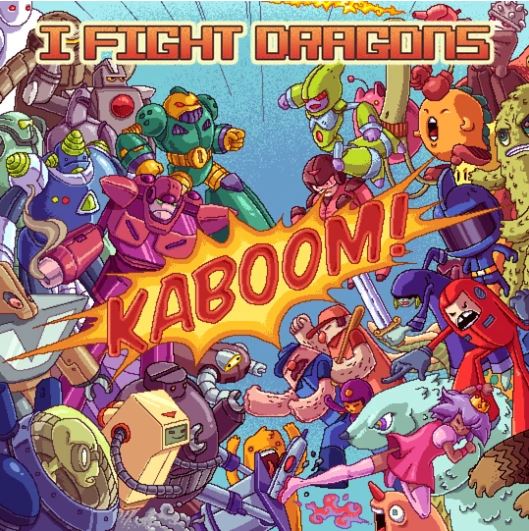 The track "Oh the Places You'll Go," a familiar allusion to the popular book by Dr. Seuss, promises that despite the feelings of inner turmoil we all have, or the challenges that we're currently facing, there's an entire world waiting for each person that will make today seem like another part of the journey.
For a millennial listener like myself, the album is a wonderful walk down memory lane mixed with the advancement of musical tastes for the millennial generation. "Devil You Know," an upbeat dance track, "Burn It Down," an emo-pop ballad reminiscent of middle school years, and "Good Morning Sunlight" is an indie acoustic track perfect for sipping coffee and doing some mental health journaling.
Balancing the past with the needs of the present is a clear driving force to the way that I Fight Dragons makes music. It was from their last few interview questions that this was made most practically apparent:
SM: If I Fight Dragons was a video game, what kind of video game do you think it would be?
BM: Definitely a 16-but Super Nintendo RPG, think "Earthbound."
SM: And who would be the Big Bad?
BM: At one point in time, maybe music industry stereotypes. Now… Something that represents hopelessness? [You're a character that] would be playing the game to find its purpose, maybe that they're not alone in the world. You could literally battle depression, anxiety. And then, you create a human connection that makes you want to keep going and doing the things you love.
I Fight Dragons is a Chicago chip-pop-rock that has been around since 2009. Band members include Brian Mazzaferri (lead vocals, rhythm guitar, Gameboy), Packy Lundholm (lead guitar, harmony vocals), Hari Rao (bass), Chad Van Dahm (drums), and Bill Prokopow (synthesizer, keyboard). Visit their website for music, merch, and more. To support their upcoming summer project, visit their Patreon to stay informed. Canon Eyes is available for purchase or listening wherever you tune in for your tunes (Spotify, Apple Music, etc.).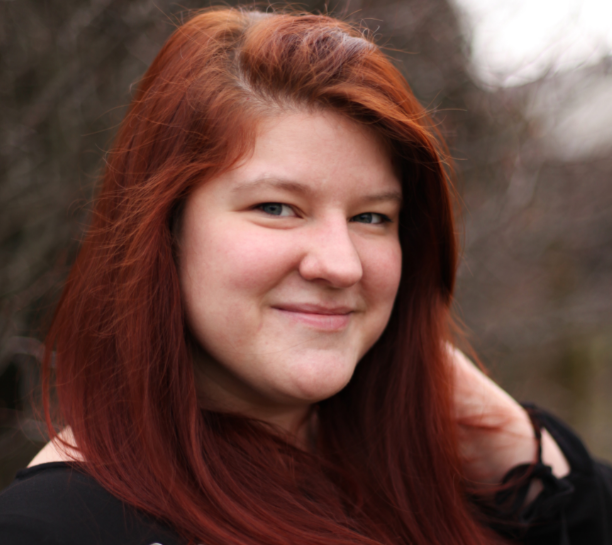 Chloe Gracias (she/her) follows the theatre, music, and the incredible people of the city for Scapi Magazine. She is a performer, playwright, voice teacher, social media marketer, ukulele enthusiast, and fabulous home cook. Currently, she is a member of Opera on Tap Chicago, where she regularly performs operatic arias in bars the same way she orders her drink—with a twist. She is also the co-director of Four Stars Arts, a theatre company committed to producing events that give back to the community. In her spare time, she helps her fellow artists format resumes and cover letters, and has been known to personally 'make magic' happen in an office setting. When she's not writing a scene or making up songs, she's cooking up a mean pasta à la vodka.