Pictured above: Jesus Hilario Reyes' performance in ECLIPSING Festival/Photo: Ally Almore
As it happened, my conversation with Amina Ross and Madison Smith, the two primary organizers of the second annual ECLIPSING Festival, took place on January 30—the day the Polar Vortex dropped temperatures in Chicago as low as -50˚. For the organizers of a festival taking place in multiple venues around the city, they didn't seem phased by the weather.

"I think it's something to hold space in this incredibly harsh environmental time," Ross explained. "Today is one of the coldest days in some people's lifetimes. There can be something incredibly isolating about that. Encouraging people to travel could come off as a small feat."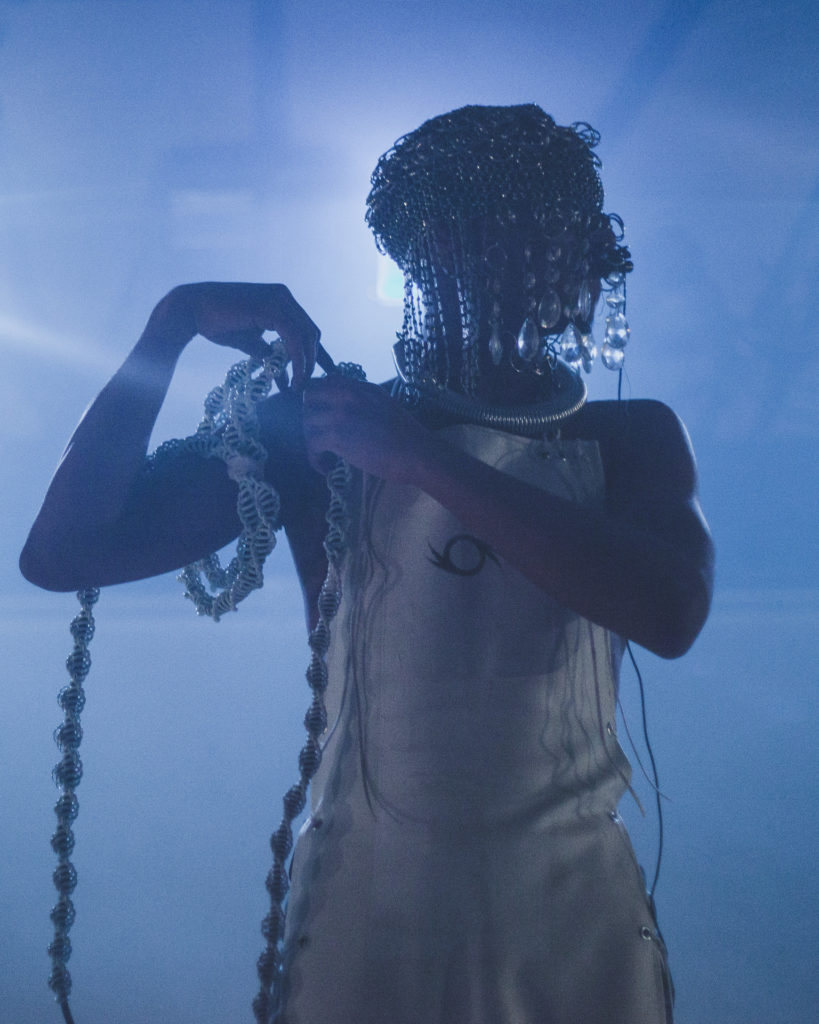 Ross drew a parallel between the chill that Chicagoans might be feeling both outside and in—reacting to the temperature, certainly, but also to the recent attack on Jussie Smollett, the black and queer actor from FOX's Empire, who only a day before our conversation had been attacked by two white men, hurling racist and homophobic slurs.

"What it means to be visible and travel freely as a black person, as a queer person, is a very radical thing," Ross continued. "Wanting to hold space for movement and the transgression of borders, when we could potentially feel safer to stay in our lane, I think is important."

Holding space for other artists is something Ross set out to do a year ago, with the organization of the first ECLIPSING Festival. Across a curated series of events, artists from all different fields and practices are encouraged to explore the idea of darkness, as a means of countering anti-black language that is built into the English lexicon (Scapi writer Danielle Levsky's 2018 profile of Ross digs into the theory behind the festival).

Ross hadn't initially planned for ECLIPSING to be a recurring event.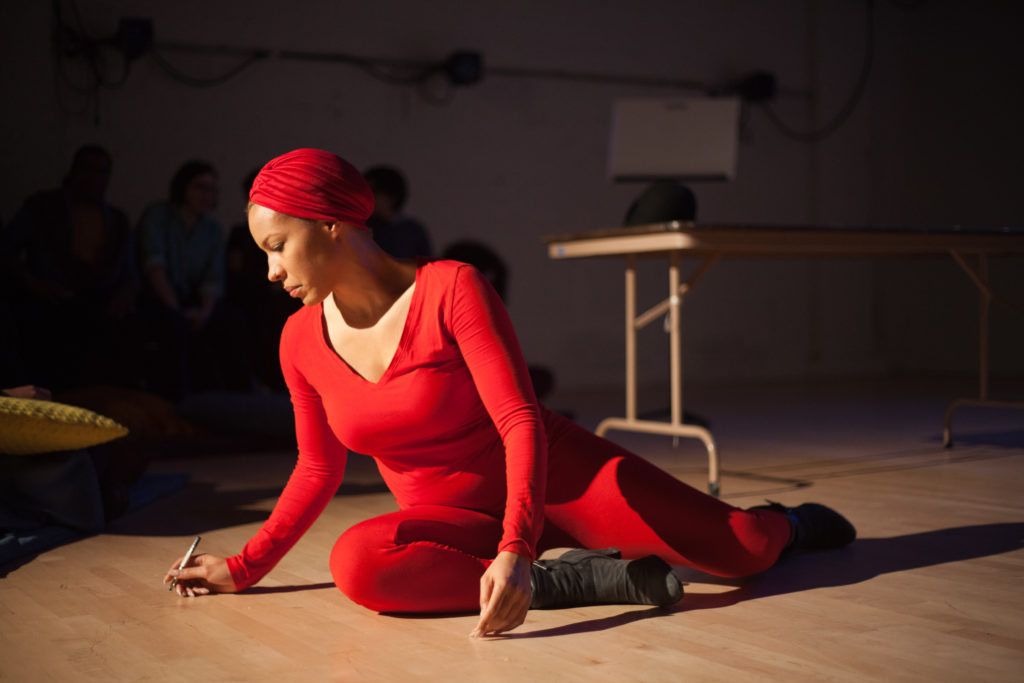 "[But coming out of last year, it felt like there were a lot of themes that could be expounded upon," Ross explained. "This second iteration has given us the space to expand the conversation."

"I watched that Fyre Festival documentary," Ross added, referring to the twin documentaries released on Netflix and Hulu. Ross discussed the feelings of isolation and loneliness that festivals inherently draw on, spurred by "platforms like Instagram, where you can gaze upon the life of 'influencers,' and have this wistful attachment to a life that you don't have." The ECLIPSING festival, by comparison, couldn't be further from that format. "But I do think it taps into people's loneliness," Ross admitted. "Desires for spaces where you can gather collectively. One of my simple ways of wanting to challenge entertainment industries is calling for participation, and pointing to the value in the participants."

One of the audience members who came to participate last year was Madison Smith, a fellow artist with experience in project management for the Art Institute, the Field Museum, filmfront, and other DIY venues around Chicago. Smith and Ross met while the former was serving as a programming fellow at LATITUDE | CHICAGO, where the latter was in residency. With another festival on the horizon, and Ross not interested in self-producing a second time, Smith joined the ECLIPSING team.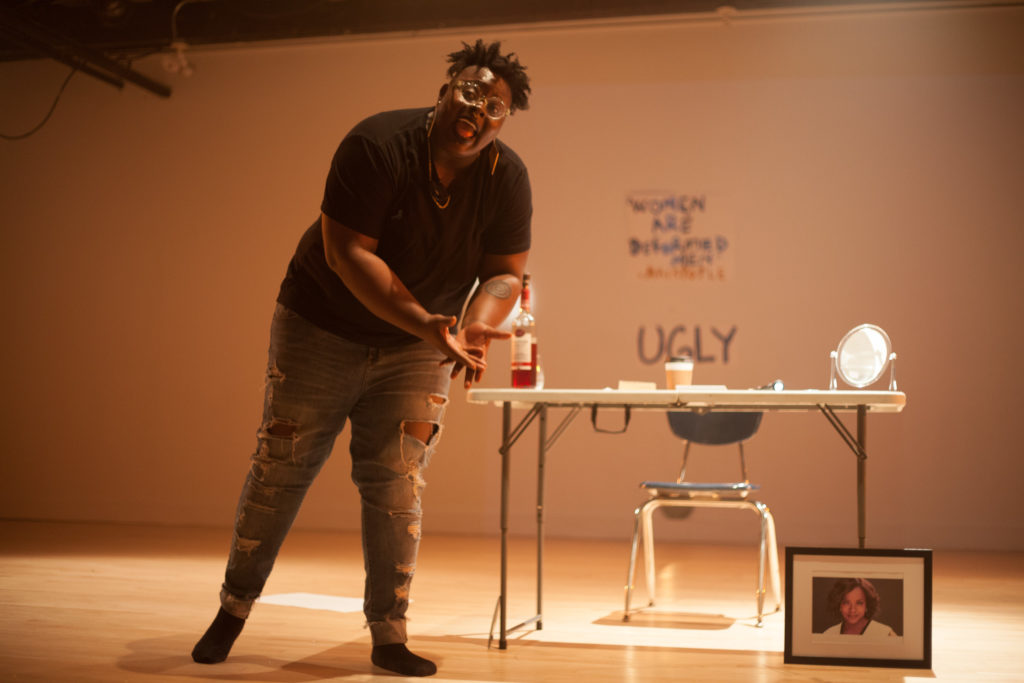 "As an audience member, I was blown away by the scale of the festival," Smith said. "I'm really invested in Chicago, so to have so much intentionality around programming things on the Southside is really beautiful. The goals are to continue to cross borders and cross boundaries throughout Chicago, by connecting all these different artistic DIY spaces to the more institutional audiences [like] the MCA."

In her curatorial work, Smith makes an effort to really connect with the festival's artists.

"I'm not someone who's sitting at a desk all day, and emailing people to meet," Smith said. "I'm being intentional about saying 'what did I experience when I was with someone in the background, and how do we make space for various forms of participation?'" Smith checks in with each artist as they plan their set, helping them to fit within the festival's theme. "[I'm] activating my art history background as well, being able to talk with people about what they're doing, and see what's possible for each venue."

Although events within the festival are disparate in style, Ross considers the audience's full experience when programming each artist. While an attendee could see just one performance and have a positive experience, Ross emphasizes that the festival is meant to be viewed in total. This is nothing out of the ordinary for an "undisciplinary" artist like Ross—with previous work in video production, installation, theater, and radio.

"All of that, I put under this umbrella of 'worldbuilding and spacemaking,'" Ross said . "Where the festival moves out of is creating an entire world."

The centerpiece of the festival—a four-day weekend of performances at Links Hall—follows a more traditional audience/artist relationship, but Ross has made it clear that even this has a place in ECLIPSING.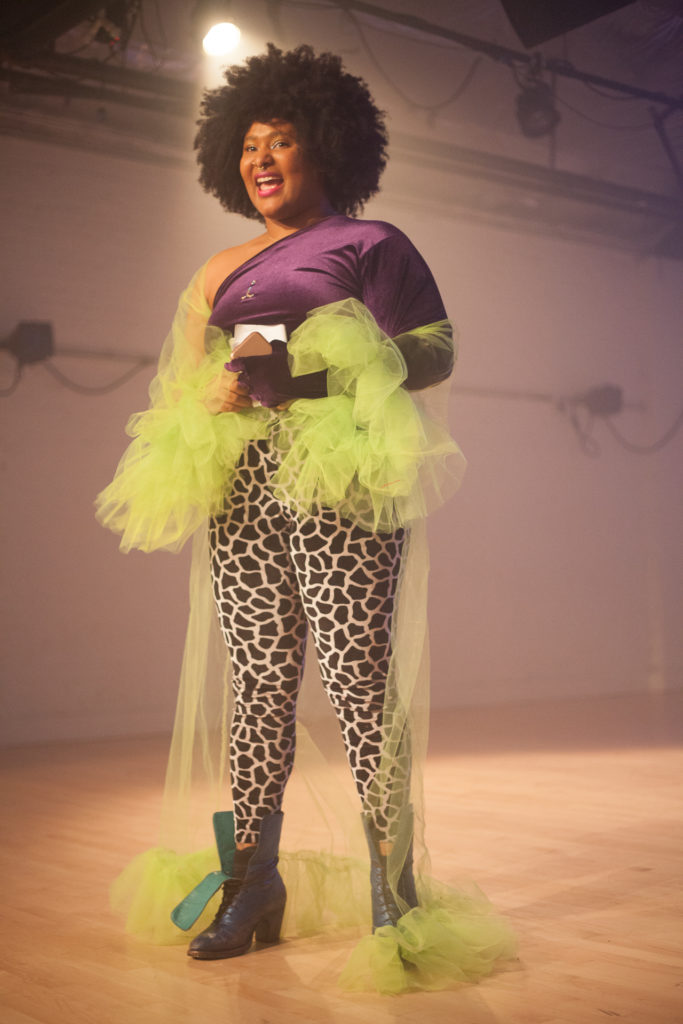 "Viewing without participation is one of the most dominant performance styles," Ross added. "I wanted to hold space for that as well."

In addition to providing a platform for these artists, Ross and Smith are also doubling down on providing documentation of performances: videos, photos, and audio recordings that artists can take with them as evidence of their work. Participants in last year's festival used this documentation to earn grants, or book additional performances.

"Last year we had two documentarians, this year we are planning for four," Smith said. "Things like that seem really small, but are really tangible support—creating a historical record that an artist's work exists."

One final form of record creation, Ross recalled is conversations with audiences, which are given more focus in this year's festival. "We are centering these conversations as a really important part of the creative work that is happening. Between audiences, between artist and audience. It becomes more of a fluid exchange. Everyone who is coming to the festival is also coming with something to say, something to feel, something to share."

The ECLIPSING Festival ran from January 21 to February 4, 2019, at various locations around Chicago. A final video event, An Epithet, Or That Which Lingers After Death, will screen at a date in the Spring of 2019. More information on Ross, Smith, and the festival can be found at eclipsing.info.
Zach Barr (he/him/his) is an arts writer and critic, as well as a director, playwright and stage manager. He wears, both figuratively and literally, many hats. He has contributed everything from season previews, to theater criticism, to angry rants, for Newcity Stage Chicago and Scene+Heard Magazine, as well as developing his own narrative-driven critical style via his blog The Hanslick Girls. Zach serves as Literary Associate at Sideshow Theatre Company and consistently advocates for more asexual/aromantic narratives in media. Learn more about him at zach-barr.com.