Each Thursday, we select a group of DIY theater artists, performers and creatives in Chicago and ask them a question completely unrelated to theater or performance. Welcome to Wacky Wednesday.
Take a look at this week's question:
"A penguin walks through that door right now wearing a top hat. What does the penguin say and why is the penguin here?"
The responses:
Ned Baker; Director/Co-Founder at Rabid Bat Theatricals, Artist, Educator, Wrestling Fan:
"Gosh, my gut reaction to the top hat is that he's some sort of robber baron member of the industrial elite and he's like, "What's this I hear about unions in my factories? I'll have none of it!" But as a penguin, maybe he's like a jaunty impersonator just doing a send-up of the robber baron type—I'm very sympathetic to penguins. So maybe he enters and it's a tense moment where we're uncertain of his motivations… and then he breaks the tension with "Drinks all around!""
Mari DeOleo; Story and Experience Creator, Creator of PlayLab Productions:
"Penguin: (British accent.) Hello, there… Would you happen to know where a flightless bird can buy a ticket aboard the next streamer to Chile?

Clearly, this penguin is here to inspire me to create something silly. My favorite!"
Hannah Ii-Epstein; Co-Artistic Director of Nothing Without a Company:
"Penguin: It's quite cold and snowy outside. I seem to have lost my way.
Me: It may feel like the Arctic here but you're in Chicago!


Penguin taps on their pocket compass: Oh no! It's broken!"
Are you a DIY theater artist and/or performer who likes to answer strange and random questions? Email danielle.levsky@gmail.com with your interest to be featured on a Wacky Wednesday.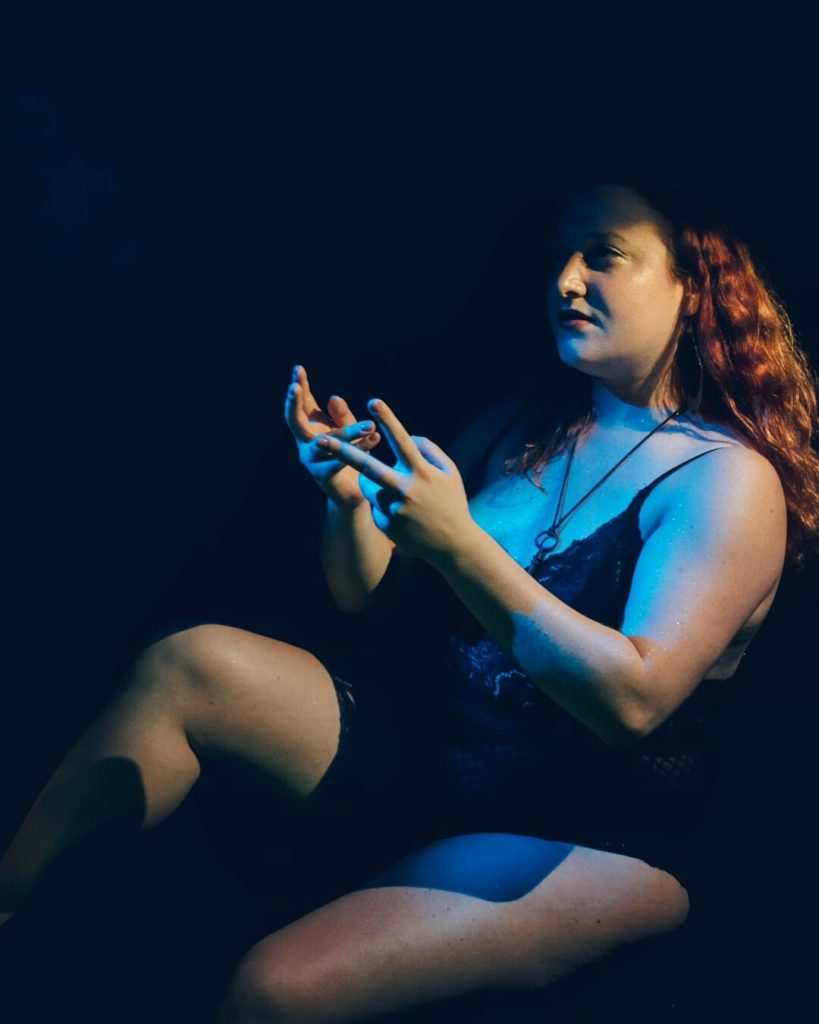 Danielle Levsky (she/her/hers) is the Theater Editor of Scapi Magazine. She is a feminist, Jew, poet, essayist, performance artist, and instructional designer. In addition to her work at Scapi, she has covered community news, arts reviews, lifestyle editorials, and cultural events for several publications. Between February 2018-2019, she completed a fellowship where she wrote a collection of community-engaged essays about her identity and heritage. She also writes typewriter poems on demand with Poems While You Wait. Follow her on her poetry Instagram to read some works in progress.