Each Thursday, we select a group of DIY theater artists, performers and creatives in Chicago and ask them a question completely unrelated to theater or performance. Welcome to Wacky Wednesday.
This week, we're asking two questions to four different artists. Wacky, I know:
"What's Plan B/C/D/E?"
Jack Schultz; Company member and Basement Series lead of The Agency Theater Collective:
"Try. Try again. Try one more time. And again. 
"
Gannon Reedy; Artistic Director of Runaways Lab Theater, Game Master of the Neoscum Podcast, Iconoclast:
"​Plan B? There is no plan B.

Plan C is Law school."
"If you were a box of cereal, what would you be and why?"
Quenna Lené Barrett; Company Member (performer, director) with ICAH's For Youth Inquiry Performance Company, Founder and Facilitator of Community Actors Program at UChicago's Arts Incubator:
"Rice Krispies TREATS Cereal–not just Rice Kripsies! It comes in a purple box, is less commonly known, and is my absolute favorite."
Ricardo Gamboa; Creator of BRUJOS, HOODOISIE, MEET JUAN(ITO) DOE, Company Member Free Street Theater:
"Grapenuts. Because, my mother never let me eat those junkfood cereals that all the other kids did, I got to eat Grapenuts and if she was feelin' kuh-ray-say, Rice Krispies, Corn Pops or Honey Smacks. So, I'm gonna say Grapenuts."
Are you a DIY theater artist and/or performer who likes to answer strange and random questions? Email danielle.levsky@gmail.com with your interest to be featured on a Wacky Wednesday.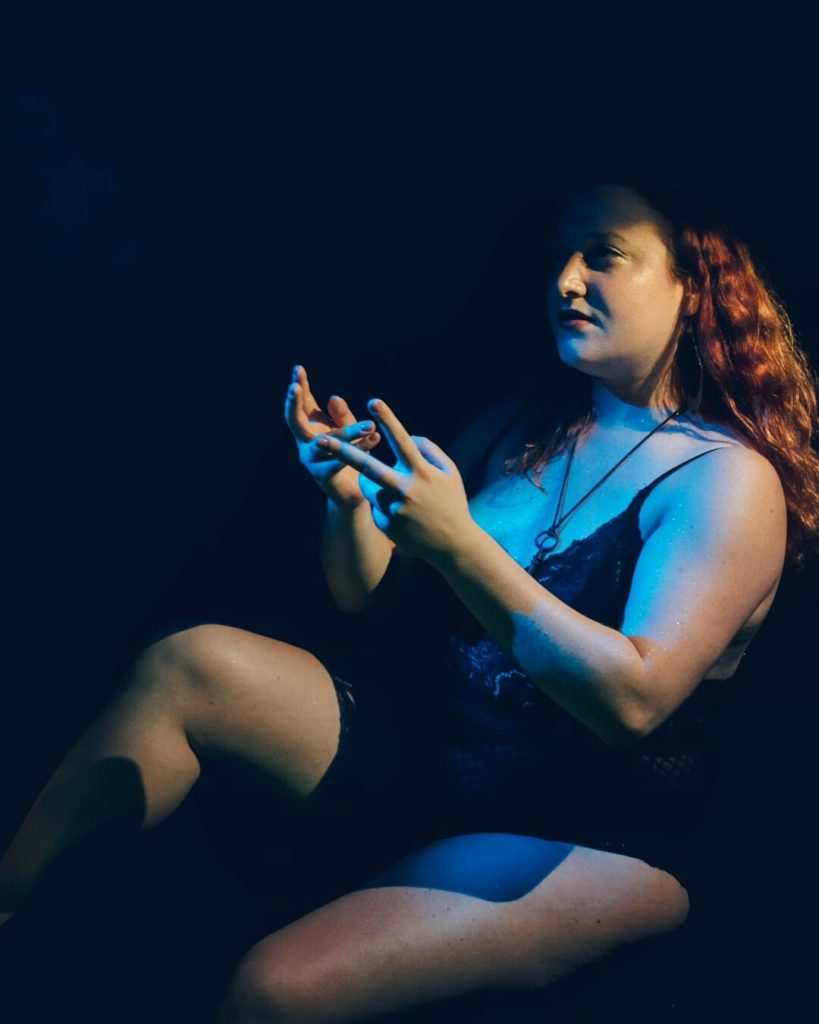 Danielle Levsky (she/her/hers) is the Theater Editor of Scapi Magazine. She is a feminist, Jew, poet, essayist, performance artist, and instructional designer. In addition to her work at Scapi, she has covered community news, arts reviews, lifestyle editorials, and cultural events for several publications. Between February 2018-2019, she completed a fellowship where she wrote a collection of community-engaged essays about her identity and heritage. She also writes typewriter poems on demand with Poems While You Wait. Follow her on her poetry Instagram to read some works in progress.