Each Thursday, we select a group of DIY theater artists, performers and creatives in Chicago and ask them a question completely unrelated to theater or performance. Welcome to Wacky Wednesday.
This week, we're asking two questions to four different artists. Wacky, I know:
"What's Plan B/C/D/E?"
Jack Schultz; Company member and Basement Series lead of The Agency Theater Collective:
"Try. Try again. Try one more time. And again. 
"
Gannon Reedy; Artistic Director of Runaways Lab Theater, Game Master of the Neoscum Podcast, Iconoclast:
"​Plan B? There is no plan B.

Plan C is Law school."
"If you were a box of cereal, what would you be and why?"
Quenna Lené Barrett; Company Member (performer, director) with ICAH's For Youth Inquiry Performance Company, Founder and Facilitator of Community Actors Program at UChicago's Arts Incubator:
"Rice Krispies TREATS Cereal–not just Rice Kripsies! It comes in a purple box, is less commonly known, and is my absolute favorite."
Ricardo Gamboa; Creator of BRUJOS, HOODOISIE, MEET JUAN(ITO) DOE, Company Member Free Street Theater:
"Grapenuts. Because, my mother never let me eat those junkfood cereals that all the other kids did, I got to eat Grapenuts and if she was feelin' kuh-ray-say, Rice Krispies, Corn Pops or Honey Smacks. So, I'm gonna say Grapenuts."
Are you a DIY theater artist and/or performer who likes to answer strange and random questions? Email danielle.levsky@gmail.com with your interest to be featured on a Wacky Wednesday.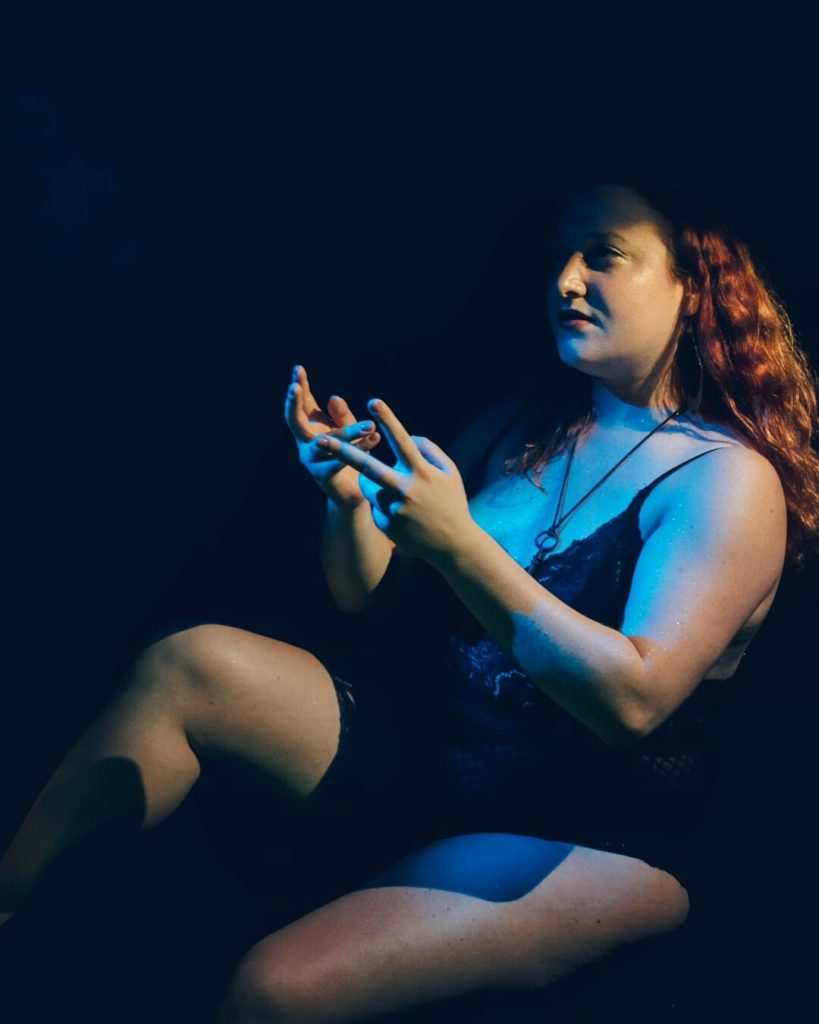 Danielle Levsky (she/her/hers) is the DIY Theater/Performance Editor of Scapi Magazine. She is also a poet, essayist, lover, mystic, Jew, intersectional feminist, vocalist and instructional designer. In addition to her work at Scapi, she has covered community news, arts/culture reviews, lifestyle editorials and arts/culture events for several publications. Learn more about her and her work at her portfolio, or connect with her on Facebook, Instagram or Twitter.