As a person living in the decline of cable and the rise of streaming services, I consume a lot of youtube. The platform has proven itself viable for a lot of individual creators to make a name for themselves and build a sustainable business model.
That being said, the youtube creator space is skewed to the coasts, and favors white folks that have the resources to get off the ground. That's why as Editor of Scapi Magazine, I have been on the hunt for Chicago YouTubers, and I'm glad to report that I may have just cracked the surface.
JiBrizy
JiBrizy is a Chicago-based magician and youtube creator that has been on the platform for a while. He has 240k subscribers at the time of this writing, and his most recent video shows him taking on the character of someone who has "sold their soul to the devil." In an interview in the middle of the video, he sheds some light on this move, saying that "you have to have some type of character" to resonate in the world's eye.
"The magic is what I do, but JiBrizy is who you came to see," JiBrizy said.
Robert Loyale
Robert Loyale seems new to the platform, to this eye, his recent "This is How You Start an Apparel Business" went viral when he had less than 100 subscribers and now he has 26k. His output seems to revolve around marketing and business, so much so that the question has to be asked: Could this be Chicago's Gary Vaynerchuk?
VibeBrit
VibeBrit is another YouTuber whose work on the platform is unique to what I've shown so far here, but is definitely something the platform has shown it has room for.
YouTube is no stranger to beauty product reviews and lifestyle videos, YouTubers like Safiya Nygaard and Jenna Marbles have made waves on the platform by making content that's relatable to consumers. VibeBrit's 5.2k subscribers seem to come to the creator for a similar space, her most watched videos follow a storytime format, like "Farting for the First Time."
Just Nakita Vlogs
Just Nakita Vlogs has established herself as a vlogger on the platform, telling the stories of her life through 10-20 minute videos for her subscribers. She's amassed 2k subscribers doing this, sharing what it means to be in a meaningful relationship with an RN and prioritizing family.
If you've spent a lot of time on the platform, you know that there are a lot of formats that work on YouTube. Creators like Casey Neistat and David Dobrik have taken vlogging and made it viable to the public through shock value and spending, Just Nakita provides a complement to that, showing that's not just what the platform is capable of.
Jane On Youtube
Jane on Youtube is another look at product reviews from a specific angle, as a student she goes through products for her subscribers and specifically questions their worth in her budget.
IAmJaleelAnthony
IAmJaleelAnthony is another creator whose vlogs err on the side of personal, but they're also responsive. Jaleel has taken a few opportunities to share his perspective on meaningful issues in the city and in the world over the last year.
His 2.2k subscribers come back to his content for this reason, taking on the serious in a personal way has made a unique impression on the space.
Angel Persuasion
Angel Persuasion is the creator to check out if you're looking for more unboxings and storytimes. Her viewers come to her for her personality and honesty, taking on similar tags and formats like the "Smash or Pass" game.
She also shares her experience with being a youtuber in Chicago in a personal sense. For a city that is frequently misrepresented in the national eye, this is valuable and honest in a way that's needed in the dialogue.
We hope you enjoyed this Chicago YouTuber roundup, are you a Creator or know one that we missed? Please feel free to reach out to us at scapimag@gmail.com and we'll put you on our list for follow-ups and collaborations.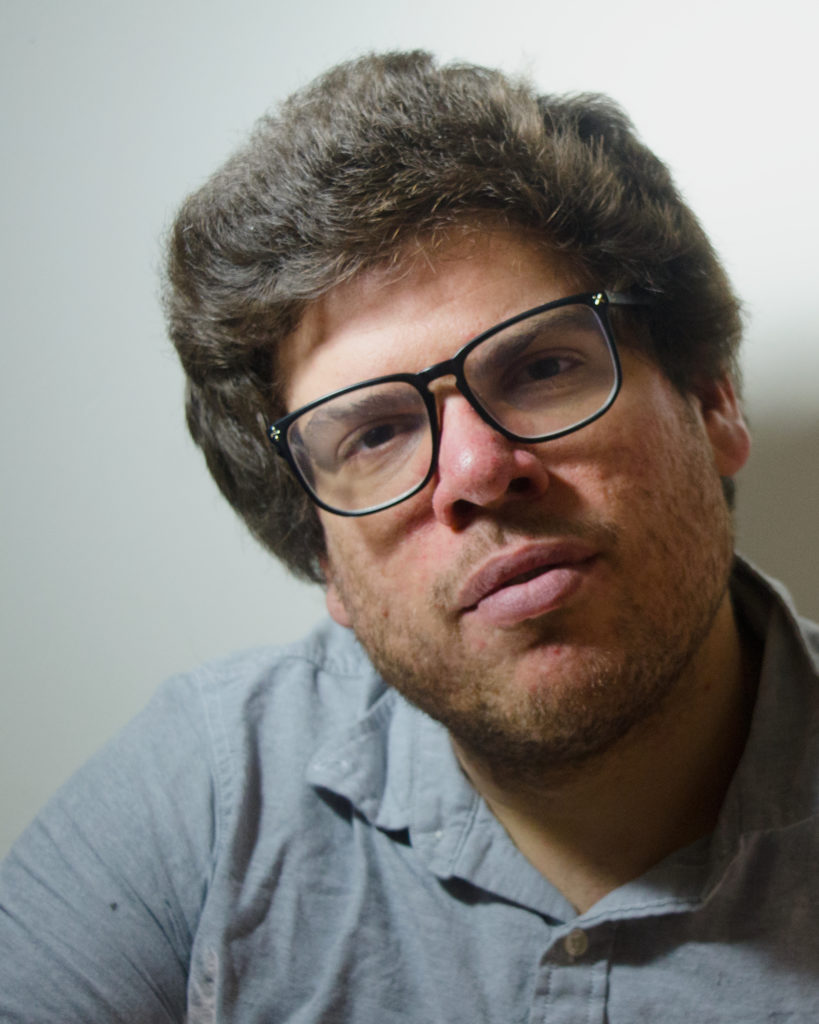 Daniel Johanson (he/him) is a journalist and digital media specialist living in Chicago, Illinois. He serves as Editor-in-Chief at Scapi and in that capacity manages all things content, including writing and editing articles and producing digital content. His most recent work includes the docuseries Heart of a Nation: Tracking Socialism in the Midwest and co-hosting the podcast Scapi Radio. He spends his free time with cats.